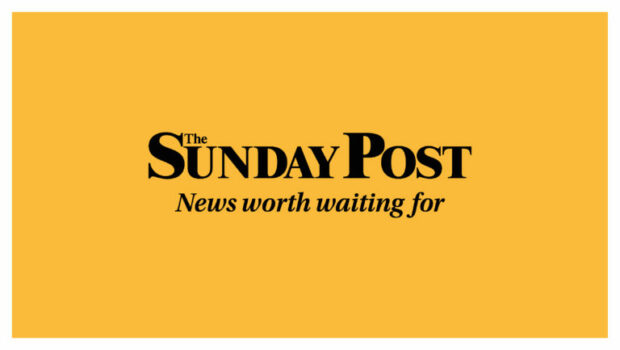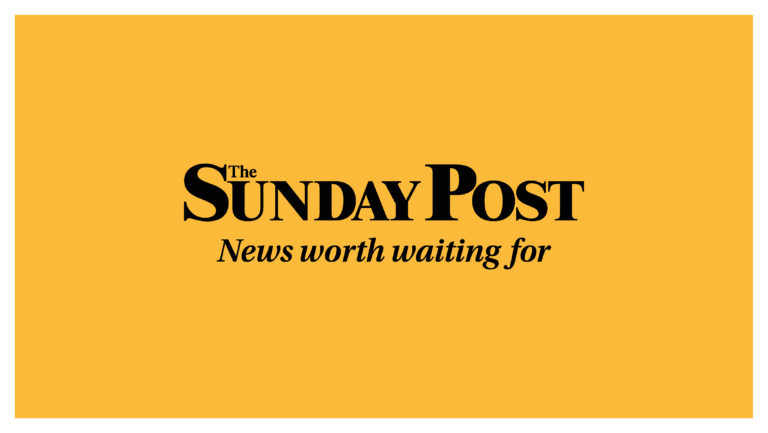 Sorry, like everyone else, we've lost track a little. Is this the end of the beginning or the beginning of the end or, as the threatened tsunami of Omicron laps at our ankles, does it matter very much?
It seems most of us are, to a greater or lesser extent, done in; our hearts and minds mulched by two years of pandemic and, really, one way or another, surely it cannot go on like this.
Of course, opposition politicians have been eager to accuse Nicola Sturgeon of crying wolf but they have never walked a mile in her shoes and most likely never will.
With a very few but catastrophic exceptions, our First Minister has been cautious throughout this pandemic and, given this is Scotland, there will always be the suspicion that she would not be entirely distraught if her wariness has also managed to convey an impression that Scotland has dealt with things so much more capably than England.
Not, however, this time, with figures in England and Scotland pretty similar through this most recent wave despite tighter restrictions here than there.
To suggest Sturgeon was the Grinch who stole Christmas for no good reason, however, makes her critics look silly. No one – not us, not our leaders, not their scientists – has lived through anything like this and most Scots will be happy if our government errs on this side of caution.
But, and it's a but as big as No 10's wine cooler, playing too safe, too often comes with its own risks. Restrictions and lockdown cannot become a habit because we cannot continue to live these half-lives.
There is a suspicion, and not only on the opposition benches at Holryood, that our ministers are too eager to expect the very worst case, of following the scientists without testing their advice or modelling.
Certainly, if the only reason for locking Scotland down is to protect the NHS from collapse then it is not enough because our health service is apparently so enfeebled that it is likely to topple in a stiff breeze never mind a tidal wave of new infection.
Our physical health is a priority but so too is our economic health and the mental health of our elderly, our children, of all of us measuring our weeks and months in coffee spoons as our biggest days – birthdays, anniversaries, weddings, funerals – quietly come and go.
There is clearly going to be a continuing risk from Covid but is there really much more we can do to reduce it? Most of us are fully jagged and, while the vaccine is not a shield of steel, it is likely enough to keep most of us out of hospital. The risks will not vanish but we can only manage them never eradicate them.
There is a risk crossing the road but if we do not start getting out of the house, the greater risk is of a nation becoming institutionalised in our living rooms.
Of course, the new normal will not be normal at all. Sensible Scots will be wearing masks and socially distancing for the foreseeable. We will be lateral flowing before we get going. We will be thinking more about vulnerable relatives and doing our best to do no harm.
But, with all those caveats, and many others, we need to change the mood, we need to start living again.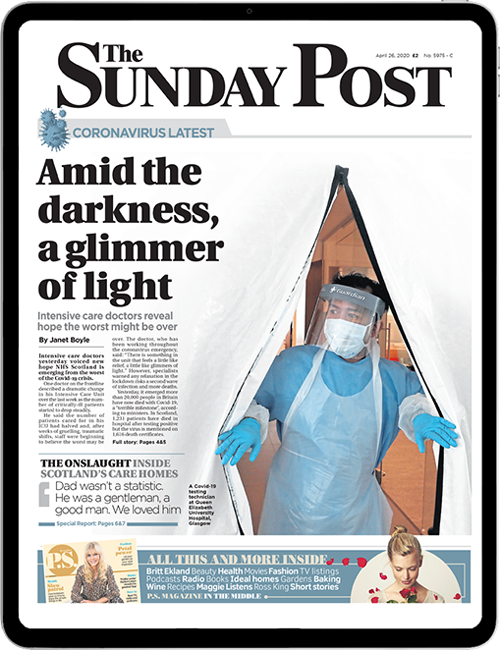 Enjoy the convenience of having The Sunday Post delivered as a digital ePaper straight to your smartphone, tablet or computer.
Subscribe for only £5.49 a month and enjoy all the benefits of the printed paper as a digital replica.
Subscribe