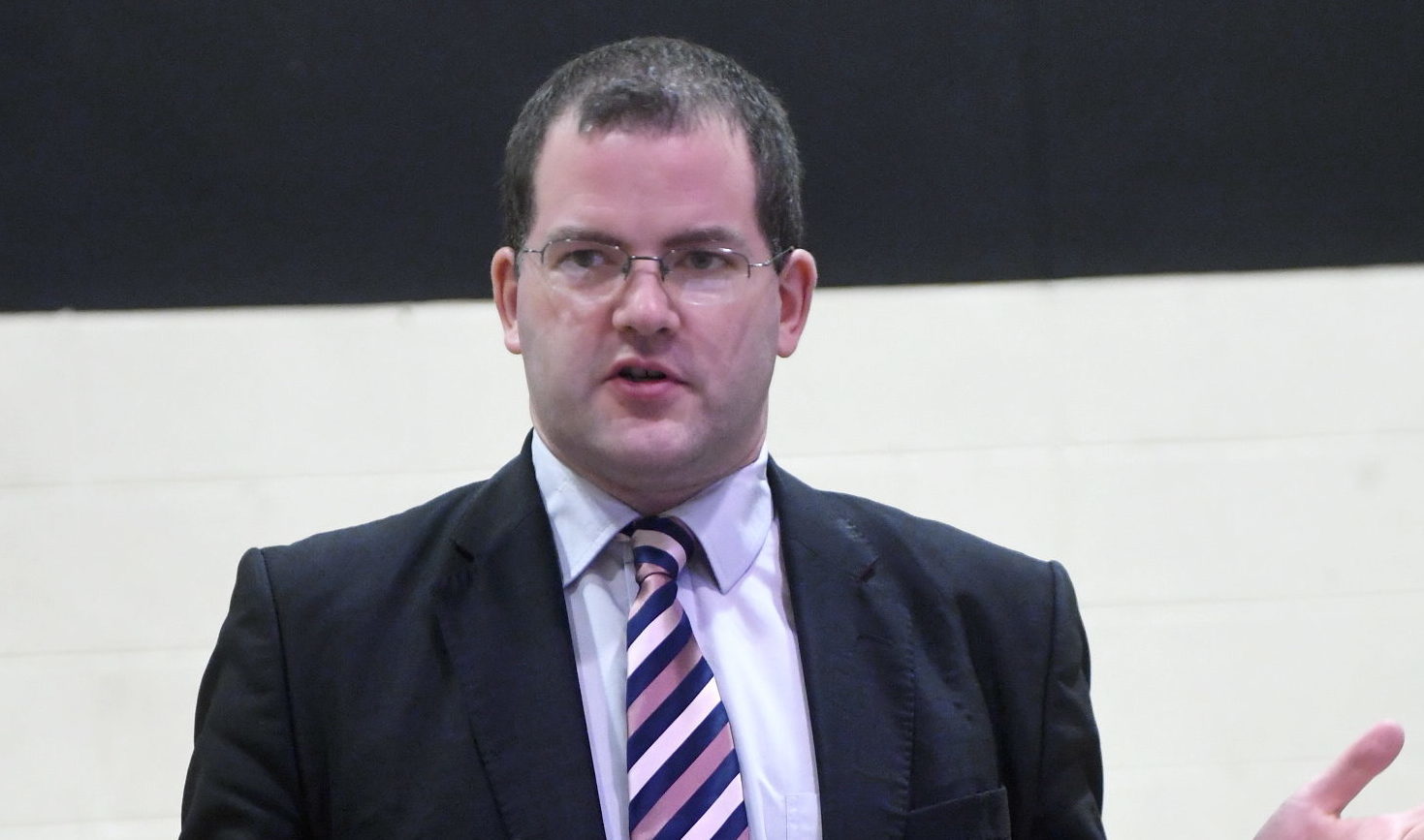 MOST voters believe sleaze probe MSP Mark McDonald should quit Holyrood, according to an opinion poll.
Voters backed his decision not to attend Parliament since resigning as childcare minister three months ago. But 53% said he should not return at all, setting the stage for a by-election in the Aberdeen Donside constituency where he currently holds an 11,630 majority.
Twenty-one percent of respondents said Mr McDonald, 37, who is currently sitting as an independent MSP having been suspended by the SNP while investigations are ongoing, should not quit Holyrood, with 26% saying they didn't know.
Last week, we revealed a third complaint had been made against the married father-of-two after a woman claimed to have woken in Mr McDonald's hotel bed, after a function, with no idea how she got there. SNP bosses brought in a firm of private investigators to look into the claims.
SNP bring in private investigators to probe new claim against sex-text MSP Mark McDonald as party insiders are left in the dark
Mr McDonald quit his ministerial brief in November, admitting "inappropriate" behaviour. It emerged in the following days that this related to text messages he had sent to a woman.
Two weeks later he was suspended by the party after "new information" arose about his conduct, also relating to texts.
He has admitted causing a woman "considerable distress".
He has not voted or been seen at Holyrood since the original allegations came to light, although he has been turning up to his Aberdeen office.
The internet survey of 1033 voters by polling firm Survation last week, found 58% of people think that politicians should not continue to attend Parliament to speak and vote while an investigation into any allegations made against them takes place.
Just 29% said an MSP or MP should keep travelling to Holyrood or Westminster, while 14% did not express a view.
Mr McDonald did not respond to a request for comment.
The SNP said: "Mr McDonald is currently suspended from the SNP. An independent investigation is ongoing. It would be inappropriate to comment further."
Labour MSP Rhoda Grant said: "The public is absolutely right to demand the highest standards from politicians. MSPs are elected to serve the people of Scotland – and if their ability to do that is irrevocably compromised then it is right they should consider their position."