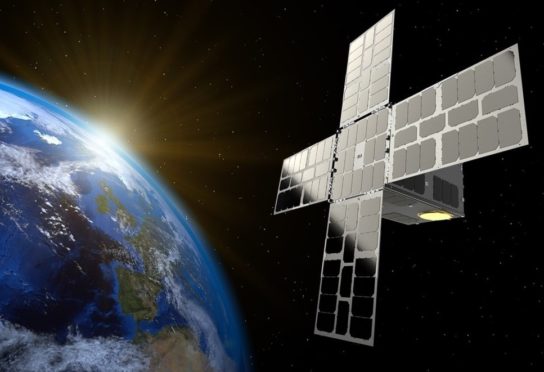 Satellites the size of whisky boxes and produced in Scotland are the latest secret weapon in the fight against climate change.
The tiny spacecraft that monitor the health of the world's oceans are the brainchild of a former Glasgow University student, as the city positions itself to become Europe's satellite capital.
Nasa, ESA and the UK Space Agency are just three of the growing number of ­clients beating a path to the city, where Clyde Space, founded by electronics engineering graduate Craig Clark, builds the tiny spacecraft in a special clean-room environment.
The collaboration with Nasa is part of a long-running project that assesses the state of the world's waters as climate change has a growing effect.
The Scottish company's global impact has confounded sceptics who claimed such critical tasks couldn't be ­carried out by its small-scale satellites weighing just 4kg.
Craig said: "Almost everyone said we couldn't do it until we had a visit from Nasa saying they wanted to work with us.
"They now see it as one of their most interesting projects.
"One of their experts was amazed by what we're getting back and said it 'wasn't bad for a shoebox'."
Technological advances and much smaller components mean the tiny satellites can now do the job of much bigger ones. They are also much cheaper to design, build and use.
They launch from every continent in the world and will blast off from Sutherland when the UK's first spaceport, dubbed "Cape Croft", is up and running.
The satellites can track the health of seas, looking at colour changes as oceans continue to warm and the impact of pollution on vital microscopic marine algae called phytoplankton.
With unabated greenhouse gas emissions, the bluest subtropical zones become bluer, and greener polar and equatorial regions become greener. Both were pinpointed as dangerous indicators of global warming. Dr Gene Carl Feldman, oceanographer at Nasa's Goddard Space Flight Center, said the partnership with Clyde Space was invaluable in helping us assess the impact of climate change.
He said: "These images provide a new view of the world's oceans and will fill a critical role in Nasa's mission to understand our planet and how it is changing and, in particular for the oceans, to monitor in a much more detailed way the biological consequences of that change."
Data giant Spire Global, which has its HQ in San Francisco, announced the launch of its 100th Glasgow-built satellite earlier this year, and plans are under way for Clyde Space to ramp up production from 10 to 20 satellites per year to several hundred.
As part of the expansion, the Finnieston-based company is looking to take on many more skilled staff.
"Scotland now has one of the fastest-growing space sectors in the world," said Craig.
"From a standing start, we are now making more satellites in Glasgow than any other city in Europe, with Spire moving here because of what was happening.
"Things are moving so fast we are recruiting to take the number of employees from 70 to 100 by the end of this year."
Clyde Space's satellites launch into relatively low orbits, 300-370 miles up, as opposed to huge traditional communications and GPS satellites at 20,000km to 30,000km.
They'll stay up for only 10 years and are so small they are highly unlikely to cause any damage as they fall back to Earth.
"In a lot of cases it's the same satellite system, just a different payload," said Craig.
"A Nasa or European Space Agency mission can take 10 years. By comparison we can get an order and launch a satellite within six to 12 months at a cost of between £100,000 and £500,000."
After finishing his studies, Craig moved south to a Surrey company building satellites the size of a washing machine.
"I was there for 11 years but when I wanted to move back with my wife to bring up a family I realised there was no space industry in Scotland," he said.
"That was a real surprise given the engineering and innovation heritage we have here. So I decided to do it myself by starting my own company.
"We designed power systems, solar systems and batteries for standard small satellites and that very quickly led on to us designing our own commercial satellites.
"We worked with Strathclyde University on what became a UK Space Agency programme and Scotland's first satellite was launched in 2014."
American telecommunications giant Orbcomm, which handles ship tracking among other things, is another company using the Glasgow satellites.
"They had in mind they needed a 20kg to 30kg satellite for their uses," said Craig. "We told them we could do it in a 4kg satellite and they initially didn't believe us.
"It just shows that, even within the industry, people are surprised how powerful these tiny satellites can be."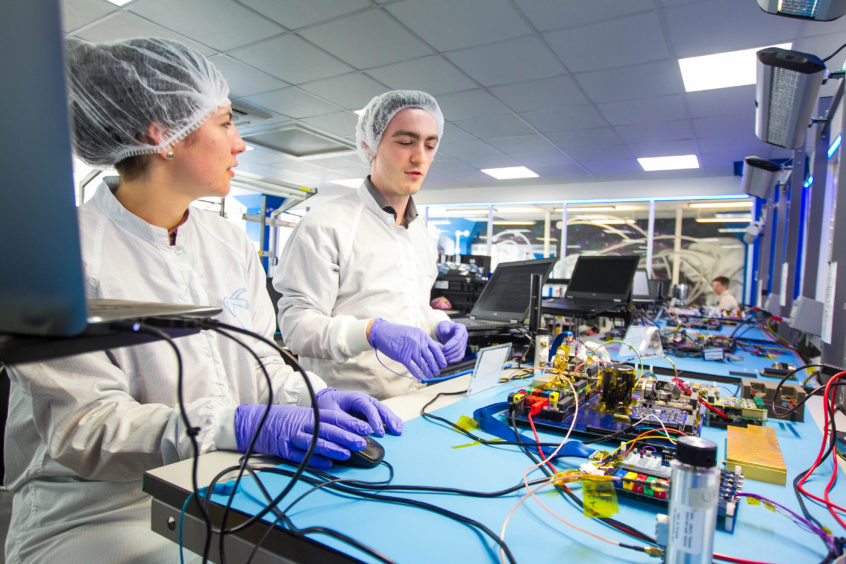 The excitement over the future is such that it might just provide a lifeline for a part of Scotland's space past.
The Dundee Satellite Receiving Station, run by Dundee University, closed in April after more than four decades of recording and storing images of Earth taken from orbit.
A £1 million fundraising effort is under way to save it from the axe but Craig is investigating the possibility of keeping it operational.
"We will need additional capacity to track the growing number of satellites being launched and this is somewhere with a lot of history that could still have a part to play."
Commemorations are planned for the 50th anniversary of man first setting foot on the surface of the Moon on July 21, 1969.
Craig says a great debt is owed to Neil Armstrong, Buzz Aldrin and the other early space pioneers.
"What happened 50 years ago is amazing. It was the catalyst for a whole generation to become interested in space and the world has a lot to thank the Apollo programme for.
"I don't think we'd be where we are today without it."