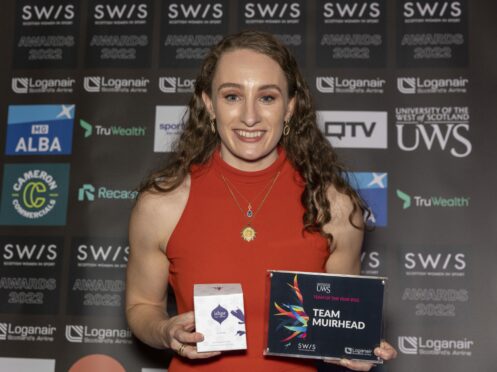 From meeting King Charles to appearing on The One Show and in Hello magazine, it's been a whirlwind year for Olympic gold medallist, Jennifer Dodds.
The 31-year-old from Edinburgh, along with the other members of Britain's women's curling team – Team Muirhead, named after skip Eve Muirhead – took gold at the Beijing Winter Olympics.
Now the team has another award to add to their haul after being hailed the UWS Sports Team of the Year at the Scottish Women In Sport Awards on Friday.
The ceremony in Glasgow celebrated the achievements of Scots sportswomen from the grassroots to the medal podiums in what was a glittering year of effort, achievement and success.
Elite athlete Eilish McColgan was named Sportswoman of the Year after her stellar 12 months when the middle and long-distance runner from Dundee claimed the first major title of her career at the Commonwealth Games in Birmingham, taking gold in the 10,000m in a Games record time, and adding a silver medal in the 5,000m.
She said: "It's a huge honour to win this award. It's been a pretty good year, it's had its challenges along the way but I'm just so happy to bring a couple of medals home and to be honoured with an award like this is really just the icing on the cake."
Meanwhile, the Ravenscraig Pioneers, the Scotland women's football team who played the first organised international match against England 50 years ago, were hailed as Pioneers in Sport.
Team Muirhead were honoured after another amazingly successful year led by Muirhead, who announced her retirement, going out on a gold medal-winning high.
"It's been an incredible, completely bizarre year," said Dodds."I look back at this year like, 'Wow, that was crazy, did all of that actually happen?'
"When we were in Beijing we had been in our own little bubble and I hadn't really been aware of what was happening back home.
"Then we stepped off the flight in London and we were like, 'Oh, OK, this is actually a massive thing.' Within two hours of landing we were being interviewed on The One Show on BBC1 and then we had the Hello shoot.
"It was all super-surreal but really cool, too. To be invited to Buckingham Palace and to meet King Charles was also such a special moment as it was one of the first receptions he'd had since becoming King.
"Not many people can say they've been able to have that experience and again it all just felt really surreal.
"I shook his hand and we chatted a little about curling and he told me that at Balmoral Castle they would play curling a little bit as there's a little outdoor rink that freezes in the winter.
"All these things that came from winning gold have been amazing but the biggest thing for me was seeing how happy it made other people around me and the excitement they felt about it all as well. And especially seeing how proud my parents were of me."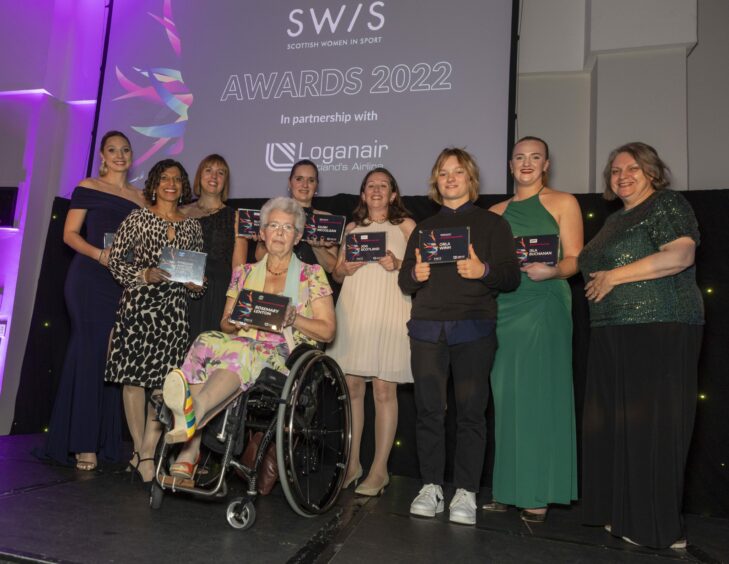 Indeed, Dodds' love of curling came from her family – her father is Trevor Dodds, a curler who competed at the 1994 World Men's Championship – and her mother and brother also play. But the curling blood goes back even further, with Dodds' grandparents on both sides both avid players of the sport in their youth.
"Curling was always a family thing for me and something I associated with my loved ones," she said. "My grandparents used to play in Ayr and at the old curling rink in Haymarket and they passed that love on to my parents and then to me and my brother."
The family spirit Dodds associates with the game is mirrored in the love she has for her team-mates, Eve Muirhead, Vicky Wright, Hailey Duff and Mili Smith, who have gone through the same whirlwind year at Dodds' side. "When you're on the road for so long with people they become like a second family – you see your team-mates more than your actual family," she said.
"I enjoy the fact that curling is a team sport as you always have people around you to share in the highs which makes them even more special, but also to lean on when you go through the lows."
Scottish Women in Sport chief executive Maureen McGonigle said: "It was another wonderful and emotional night with the TruWealth Pioneers in Sport, our first award recipients, receiving a standing ovation in recognition of their early days playing football and breaking down barriers.
"It is important that we recognise those working at grassroot level as well as those achieving excellence, from Isla Buchanan, the QTV Champion Official who referees football, to Eilish McColgan, the Loganair Sportswoman of the Year.
"Rosemary Lenton, the 72-year-old gold medal-winning para bowler who picked up Cameron Commercial Para Athlete of the Year, encouraged older people to 'just do it'.
"We look forward to celebrating the 10th anniversary of Scottish Women in Sport next year."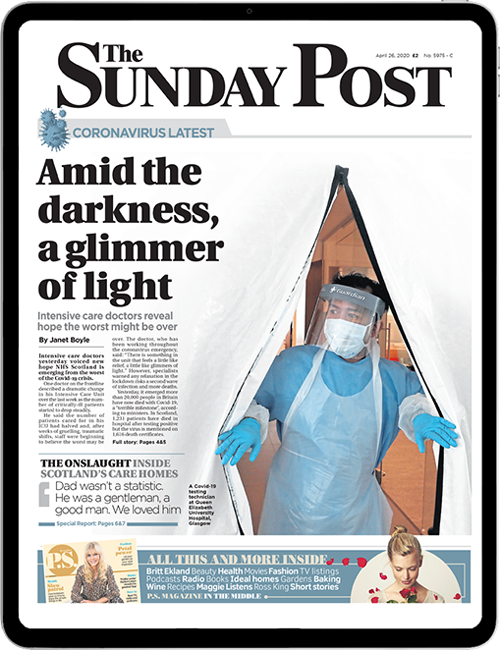 Enjoy the convenience of having The Sunday Post delivered as a digital ePaper straight to your smartphone, tablet or computer.
Subscribe for only £5.49 a month and enjoy all the benefits of the printed paper as a digital replica.
Subscribe