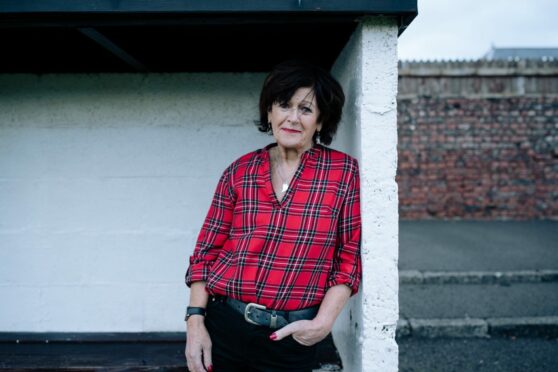 It's been almost exactly five decades since the first official international women's football game was played between Scotland and England in November 1972 at Ravenscraig stadium in Greenock.
Elsie Cook was there. The pioneering trailblazer of women's football in Scotland organised the game and remembers it vividly.
She also remembers the rampant sexist abuse faced by female football players up to and during this point, where women were forced to change outside, told they should be staying at home cleaning, and that they were unable to play a game like football because of their breasts.
But this wasn't going to continue on Cook's watch. Her advocacy for women's football in Scotland helped reverse the SFA ban on females playing the sport and eventually led to her becoming manager of the Scotland's women's football team and the first secretary of the Scottish Women's Football Association.
Cook, now 76, will look back on her mission to give women the same rights and respect as men in the world of football at the Scottish Women in Sport awards on 18 November, 50 years to the day after she organised the first women's international football game at Ravenscraig on 18 November 1972, where her then three-year-old daughter Lorna was the team mascot.
The Ravenscraig Pioneers, who were led by Cook, are finalists in the awards, nominated in the Tru Wealth Pioneer category, celebrating women who fought for equality in the sporting world.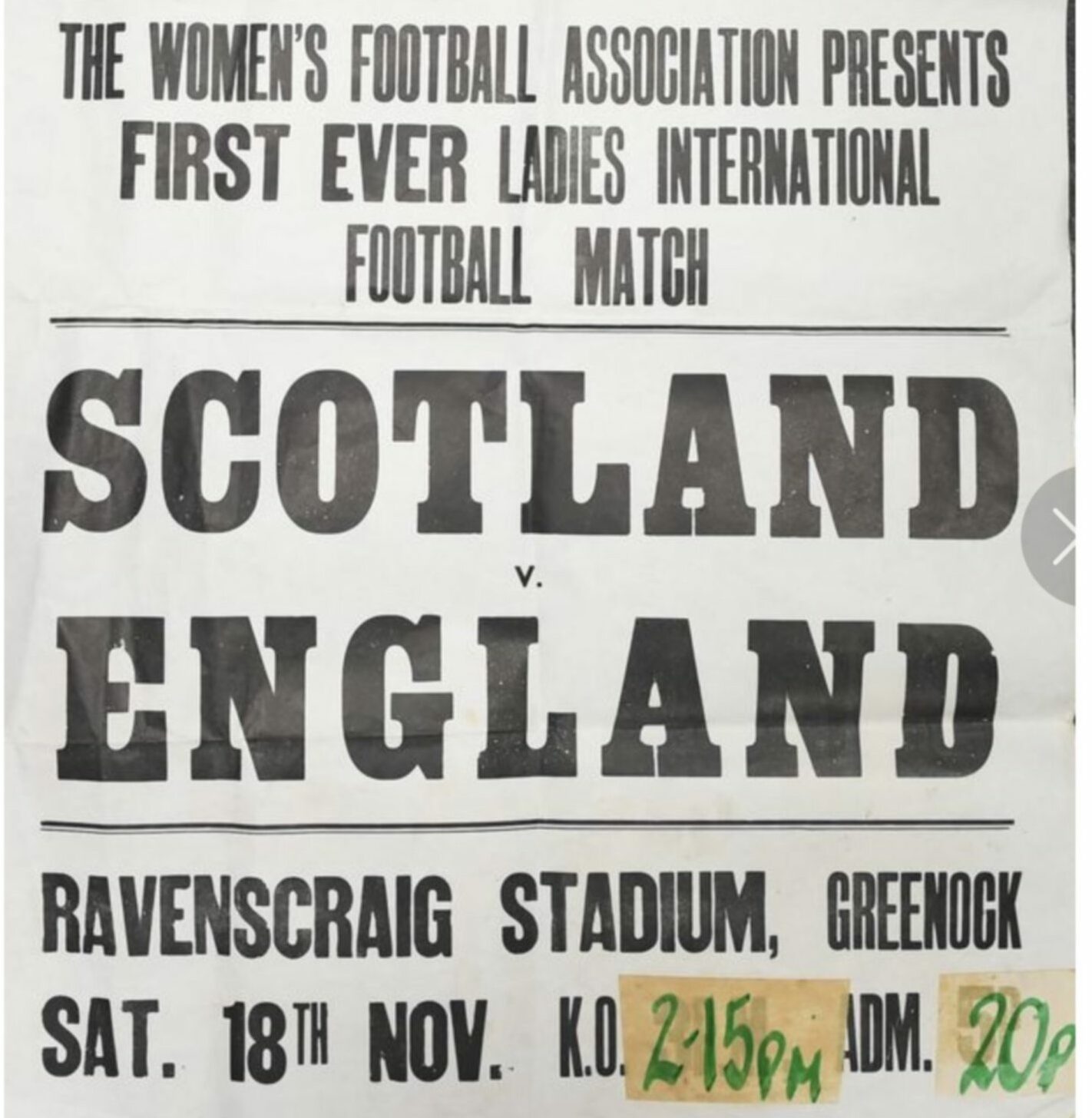 It is thanks to the determination of women like Cook that others like her are able to participate in sport without the same fear of abuse she experienced, although she says, as she speaks with us in an interview today, there are hurdles still to overcome.
Indeed, womens' roles we take for granted today within the sporting field come as a direct result of the pioneering, yet difficult work of women like Cook says Maureen McGonigle, founder and chief executive of Scottish Women in Sport.
"This year we have athletes in the age range of 15 upto 72 and we also once again celebrate those who have paved the way many years ago to enable young women and girls to participate today," she said.
"Currently Ravenscraig Pioneers are receiving accolades over 50 years since they were formed, playing football against a background of deep sexism, and it has been wonderful to see so many organisations understanding and celebrating those who have gone before.
"This years awards will bring so many different people together and will recognise just a few of the many people who are helping us to continue our quest to bring equality and diversity into sport."
---
Elsie Cook is the founding manager of the Scotland's women's football team and the first secretary of the Scottish Women's Football Association. 
Nowadays, you wouldn't blink twice at a group of women playing football, but back when Elsie Cook was starting out her career in the sport, it was unheard of.
Abuse, sexism, and a lack of resources were all obstacles thrown in the path of Cook in the 1960s as a teenager trying to establish a women's football team in her small Ayrshire town of Stewarton.
"You would be absolutely disgusted by the things people said to us back then," said Cook, now a grandmother of ten.
"Nobody thought women should be playing football, and it wasn't just men saying it, it was women as well.
"The amount of abuse we got for just wanting to kick a ball about a field, it was ridiculous.
"But I wouldn't have any of it, I just couldn't understand it. I felt like the Emmeline Pankhurst of football, like we were football suffragettes fighting to be given the same respect and opportunities as men.
"While people were trying to stop us from playing, all I could see was the World Cup, the Olympics, Professional Leagues, European Cups all stretching out in front of us in time and I knew that was the goal."
The first time Cook played the game was in 1961, aged 14 – a charity match raising money for Ethiopia – where she played centre-half alongside her mother, aunties and other young women from the area, including Susan Ferries, 17, who became an inspiration to the young Cook.
"Most of them had never kicked a ball in their life except maybe on the beach," she said.
"But there was this one girl, Susan Ferries, who came from Riccarton in Kilmarnock, and she played with the men and the boys.
"After playing with her in that game – where she scored seven goals – my fate was sealed and I was on a mission to prove that girls weren't too frail, or in physical danger, and that they could play football, well!"
After falling in love with the game, Cook became determined to set up a proper women's team, and began recruiting players from around Stewarton.
"I put up flyers all around the town recruiting players, in the dentist, the shops, on notice boards," she said.
"This was the days of men wearing the trousers and women chained to the sink so the idea that women would go out and be running around a field was completely out of the question to a lot of people.
"But despite the ridicule, our talents, and having Susan's footballing reputation, won people's respect and we started to go from strength to strength.
"We were picking up really amazing players as we went along, including wee superstar Rose Reilly in 1963, who was just nine years old, after I had seen her playing with the boys and invited her to join us.
"We didn't have any funding or money of course, so I had to ask for boots and kit. We ended up with rugby boots and this old leather ball that was filled with a bladder that used to poke out.
"We also had to use rolled up Sunday Post newspapers as shin pads, they were always nice and thick."
The irony of using these papers is stark as the press, including the Sunday Post at the time, described women's first official match in 1972 as '22 crackpot females running around a football pitch, bouncing boobs all over the place.' Another headline from the Weekly News read: 'Hey Ref, Stop the Game! The Left-Back Has Broken a Bra Strap!'
"The press were definitely against us," said Cook.
"But it was more than that. There was a ban placed on women playing football in 1921 by the SFA, so this meant no pitches under the respective Football Associations were allowed, and councils were the same, they didn't register women's teams. So in those early days there were no changing facilities, which meant we'd have to strip behind the men's changing blocks, and official referees were also denied us."
Cook made it her mission to reverse the ban, and was invited to plead her team's case to the then SFA secretary, Willie Allan, a renowned stickler for rules who had previously avoided meeting her. But the meeting resulted in a sexist exchange Cook remembers to this day.
"All Willie could say to me was 'tell me your story Elsie,' so I did, and he replied, 'football is not for women, it's far too physical,' and he couldn't bring himself to quite say the words but he patted his chest area and looked me straight in the eye.
"He just shook his head and saw me out, so we accepted the offer from Ravenscraig Park in Greenock to play the first international match there as they were a privately owned pitch outwith SFA and the Council.
"It wasn't until 1974 that SFA lifted the ban, and up until then out of 32 countries that allowed it, Scotland had stood firm in denying women's football.
"But the world was changing and in the USA women were burning their bras and in general women were fighting for equality.
"And look at us, even when they said no, we played on regardless. That perseverance is why we are where we are today, but there is still definitely more that needs to be done."
Breakout Nominees, Scottish Women in Sport Awards 2022: 
UWS Team of the Year
Team Muirhead, Curling
Scotland Women's international rugby team, Rugby Union
Team Scotland Para Bowler, Lawn Bowls
Tru Wealth Pioneer
Rutherglen Ladies, Football
Rosemary Lenton, Para Bowling
Ravenscraig Pioneers, Football
Loganair Sports Woman of the Year
Shannon Archer, Gymnastics – Women's Artistic
Louise Christie, Gymnastics
Eilish McColgan, Athletics
Laura Muir, Athletics
Eve Muirhead, Curling
SW Inspiration in Sport
Laura Pilkington, Swimming
Jo Stevens, Running
Mark Adderley, Squash
Sport Scotland Young Sportswoman
Orla Winn, Cable wakeboarding
Alexandra McIntosh, Basketball
Scottish Club Sport Volunteer
Ruth Watson, Athletics
Mhari Lindsay, Football
Amy Kirkhouse, Basketball
Recast Media
Scottish Rugby Marketing Team, Rugby
MG Alba, Football, Rugby & Shinty
JogScotland, Running
QTV Champion Official
Hollie Davidson, Rugby Union
Isla Buchanan, Football
Sarah Wilson, Hockey
Cameron Commercials Para Athlete of the Year
Melanie Inness, Lawn Bowls
Rosemary Lenton, Lawn Bowls
Sam Kinghorn, Para Athletics
MG  Alba Sporting Champion
Pitreavie Amateur Athletics Club, Athletics
Glasgow Gals Cycling Club, Cycling
Forfar Farmington, Football
Frame coach of the year
Ciera Campbell, Rugby
Jen Watson-Brown, Basketball
Mhairi Lake, Netball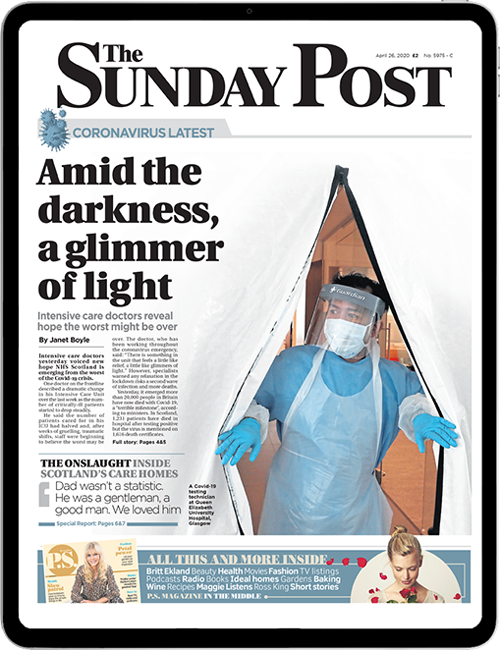 Enjoy the convenience of having The Sunday Post delivered as a digital ePaper straight to your smartphone, tablet or computer.
Subscribe for only £5.49 a month and enjoy all the benefits of the printed paper as a digital replica.
Subscribe