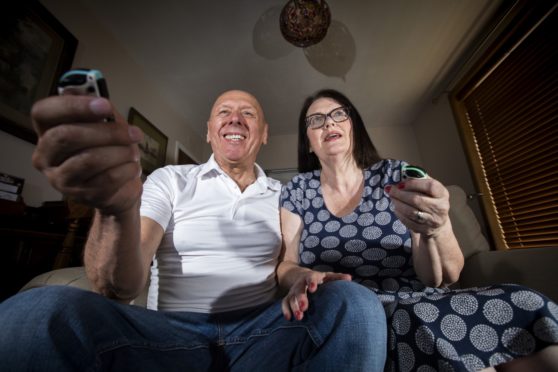 The stereotypical image of a gamer is of a wan teen holed up in his (more often than hers) bedroom, virtually saving the world one pixel at a time.
But a recent Ofcom study found more than half of UK adults played computer games in 2020. And Age Scotland research revealed 35% of 50-something Scots used the internet to play games last year.
Gaming experts and charities say the figures reflect a new trend fuelled by the need to stay connected during lockdowns.
Ace IT Scotland, a support group that helps older people learn computer skills, fielded thousands of calls during the pandemic.
Many came from older people needing help as lockdowns forced them online. Manager Iain Couper said games were a great ice-breaker, allowing the elderly to get used to electronic devices.
He said: "A lot of the work we do in care homes focuses on gaming. The simplest thing to do is to fire up a relatively straightforward game like Sudoku or Candy Crush, to help them get used to a touch screen.
"It isn't long until you can leave someone to play on their own, and so this scary device that they were reticent about is now in their hand, and they're just focused on the game."
Adam Stachura of Age Scotland underlined the importance of tech skills among the older generation.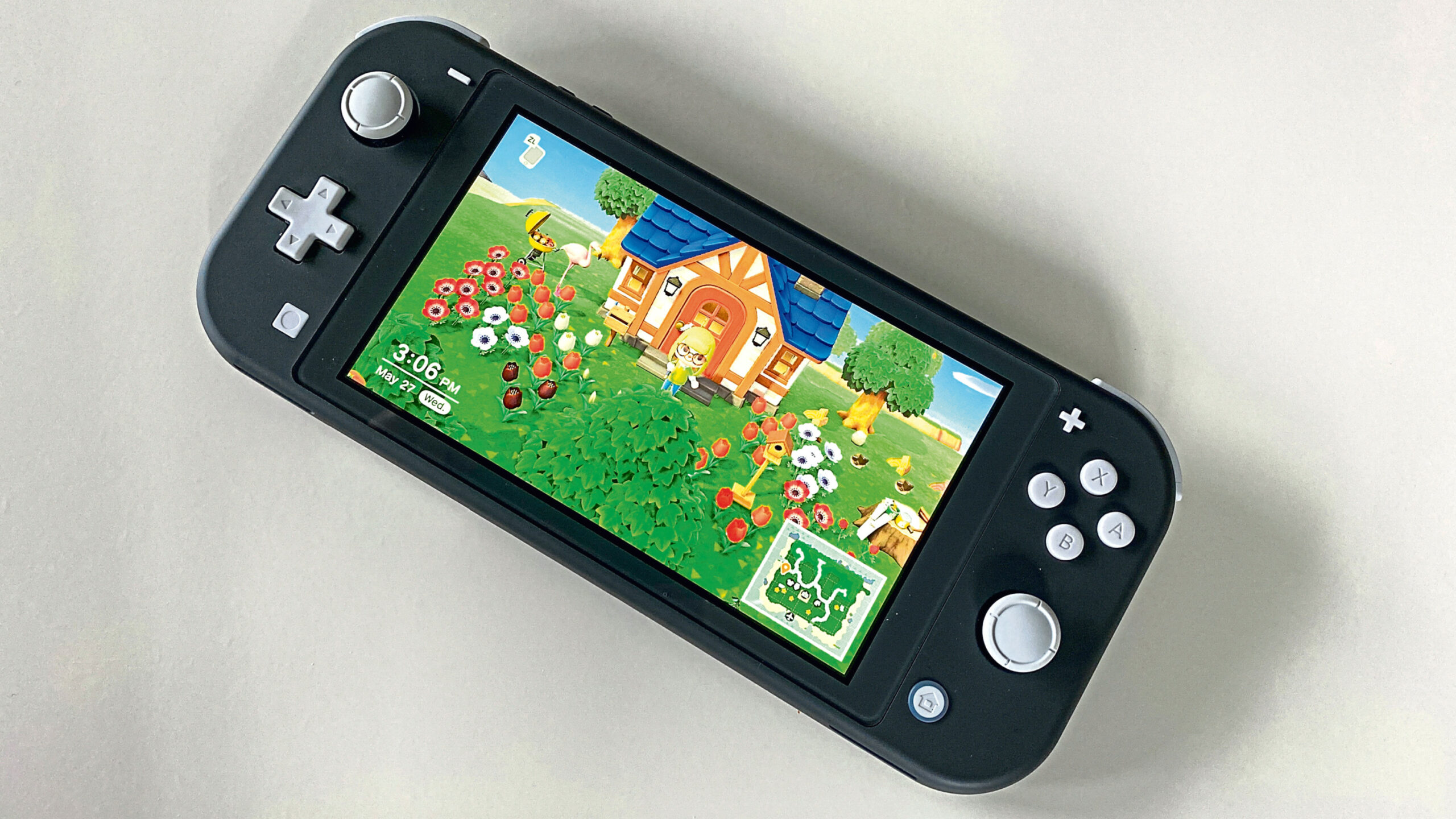 He said: "A lot of technology is not that intuitive if you've not done it before and the more you do something, the better you get. But you need confidence you're not going to break something or you're not going to click a button and something's going to go wrong."
Hamid Homatash, computer games lecturer at Glasgow Caledonian University, said online gaming allowed older people to socialise: "The people you're playing with online could be total strangers, but they provide social interaction that you don't necessarily get when you get very old.
"And it doesn't take as much effort as going out to see someone."
Gary McCartan, managing director of Dundee-based game developer Pocket Sized Hands, said smart phone gaming apps acted as a gateway to gaming for older generations.
He said: "My girlfriend's mum laughs when I say I work in gaming. People still have that perception of it being a fun little thing for kids, but then she sits on her phone and plays Angry Birds every night!
"Anyone can now put their hands in their pocket, pull out their phone and start playing a game. That's helped people get used to the idea and seeing that they aren't just playthings for young men."
---
We journey together to a sunny island. Like the best holiday ever
Jenny Drayton, 61, had enjoyed playing video games for years but had failed in her efforts to get non-gamer husband, Terry, 74, to share her enthusiasm.
That changed, however, around six months ago, when she stumbled across a game they could both enjoy and have been playing it together ever since: the gentle and colourful Animal Crossing: New Horizons for the Nintendo Switch.
The game, which became a worldwide craze during lockdown, allows the player to develop a desert island into a bustling tropical paradise populated by friendly anthropomorphic animals to interact and trade with.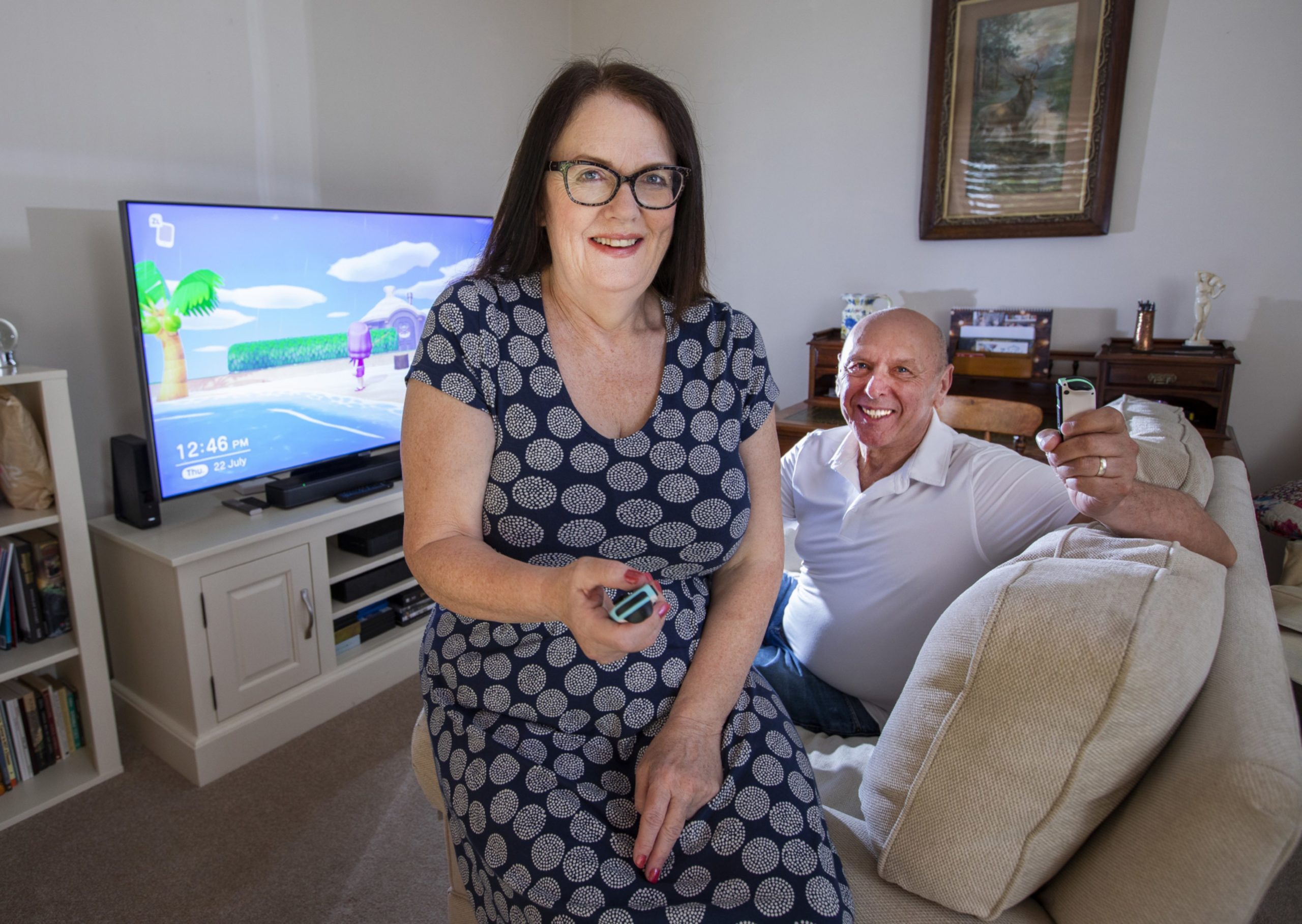 Jenny said: "I received a Nintendo Switch as a gift with Animal Crossing already installed. I was a little suspicious at first because I thought, 'It's just a little children's game'. But as soon as I realised how nice this game was, I loved it.
"You feel like you are on your own personal desert island with the sun shining and everything you could ever want – it's lovely."
Terry had treated himself to a new TV and set it up so Jenny could play the game on its big screen. But while he would normally read a newspaper or browse the internet on his iPad while his wife gamed, he found himself being more and more drawn into Jenny's new tropical world and eventually joined in, with the Rosyth couple making decisions about the governing of their virtual island paradise together.
"Terry has cancer, he's all right – he's a fighter – but over lockdown we had to take extra care not to bring any Covid into the house.
"We played it most during that time, and it felt like we were doing something together.
"Instead of cutting each other off, or living in our own separate screens, it wasn't like that.
"It took us along a lovely journey – playing it feels like you are on your best holiday ever."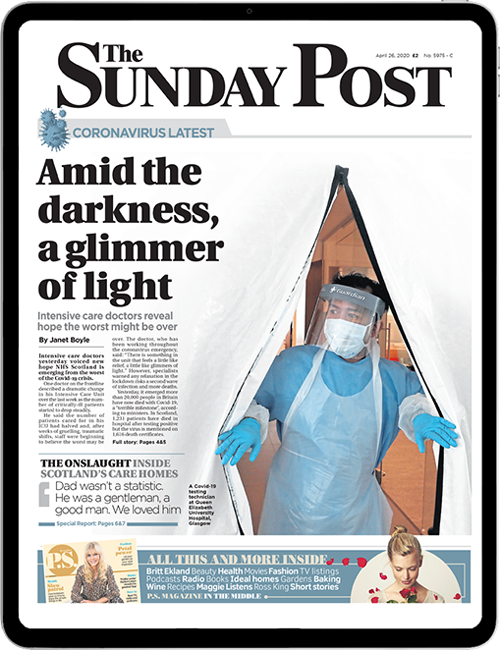 Enjoy the convenience of having The Sunday Post delivered as a digital ePaper straight to your smartphone, tablet or computer.
Subscribe for only £5.49 a month and enjoy all the benefits of the printed paper as a digital replica.
Subscribe