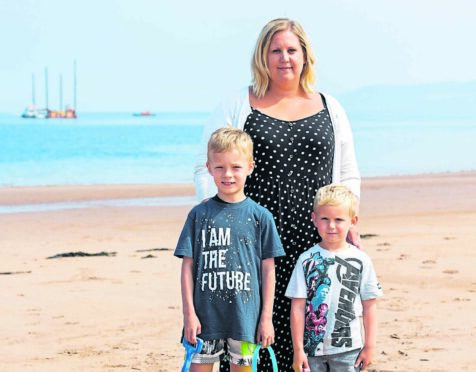 Scots have been warned to take care in open water after a spate of drownings in lochs.
The Royal National Lifeboat Institution (RNLI) issued an appeal after seven people – including four young boys – died in one week, which rescue services described as the worst in living memory.
Edina Olahova, 29, her nine-year-old son, Rana Haris Ali, and their friend Muhammad Asim Riaz died in Loch Lomond near Ardlui last Saturday.
On the same day an 11-year-old boy died in a river near Stonehouse, South Lanarkshire and a 13-year-old boy died in the River Clyde near Lanark, while a 16-year-old boy died near the pier at Balloch Country Park on July 23.
It was also announced last Friday Aman Sharma, 34, from Edinburgh died in hospital after being rescued from Loch Lubnaig last Sunday.
The National Water Safety Forum's (NWSF) water incident database recorded 39 similar fatalities in Scotland last year. There was an average of 43 deaths a year on the water between 2018 and 2020, the UK's highest toll.
Water Safety Lead for the RNLI in Scotland, Michael Avril, said: "Hot temperatures make taking a dip at the coast, in a river or loch all the more tempting but we're desperate for people to realise the dangers that can lurk beneath the surface.
"Even with air temperatures rising, the water around Scotland's coast and in our inland waterways rarely gets far above ten degrees Celsius.
"When we're suddenly submerged in water below fifteen degrees, our body experiences 'cold water shock' this causes you to gasp for air, thrash around and puts you at risk of sinking below the water."
The RNLI has urged water users to go to their website and read the Float To Live message, watch videos and share the lifesaving technique with friends and family.
The RNLI said if get into difficulty on water, fight your instinct to thrash about, extend your arms and legs, lean back in the water, keep your chin up and airway open, breath and hold this position for 60-90 seconds.
The body will then adjust to the water temperature and your breathing will return to normal and help can be sought.
Michael Avril added: "We always encourage people to follow our basic safety advice."
---
The dinghy was right beside me and then it was swept away. It was terrifying
A day at the beach turned into a dramatic rescue mission for the Gallagher family after the children's dinghy was swept out to sea.
One minute mum Laura was watching her four-year-old son Jamie and family friend Findlay splashing around near the shore in an inflatable boat.
The next, it was carried by the wind into deep water, leaving the boys fearing for their lives. Now, Laura, 31, from Dunbar is warning of the dangers of inflatables at the beach in the hope that other families don't experience similar trauma.
The pharmacy manager said: "It happened in an instant. The boys were right at my feet, then I looked up and the boat had been blown away. We are such careful parents but this has really given us a wake up call. You just never think these things are going to happen."
The family were enjoying an afternoon at Thorntonloch beach, just 10 minutes from home, when disaster struck last month.
Laura, husband Kern, 34 and their sons Jamie and elder brother Nathan, 7, brought along a dinghy from a previous family holiday to Portugal and were playing in the water with their friends Sarah and Robert Keenan and their son Findlay, also 7.
"All three children were in the boat at first. They were playing a metre away from Sarah and me. Then Nathan got out and maybe it was the change in weight but the boat shot off. I swam after the boat. I was sure I was going to reach them, they were only about two metres away but I couldn't close the gap. The boys were crying now. Findlay
was saying: 'Am I going to die?'
"They had only been two metres away from me but now they were 50 metres away. I was tired from shouting but I had to keep swimming. The boys were terrified."
Luckily, a guard vessel for a barge doing geotechnical surveys for the Neart na Gaoithe offshore wind farm was in the area. The crew saw what was happening and came to their aid. The RNLI arrived soon after.
Laura added: "It never crossed my mind that something like this could happen so quickly.
"The dingy has gone in the bin and I am just so grateful to everyone."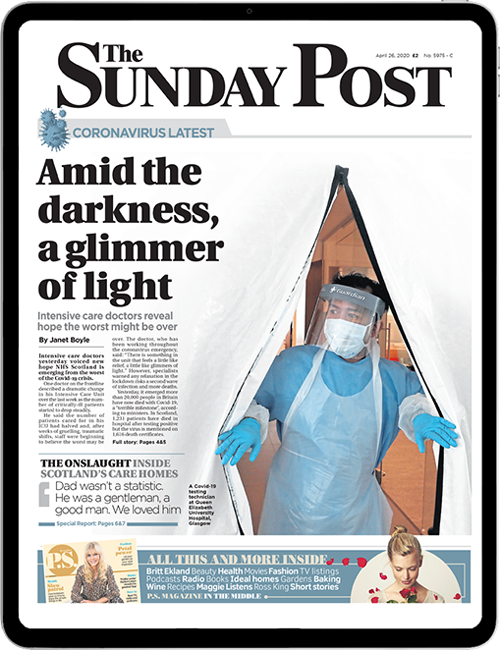 Enjoy the convenience of having The Sunday Post delivered as a digital ePaper straight to your smartphone, tablet or computer.
Subscribe for only £5.49 a month and enjoy all the benefits of the printed paper as a digital replica.
Subscribe