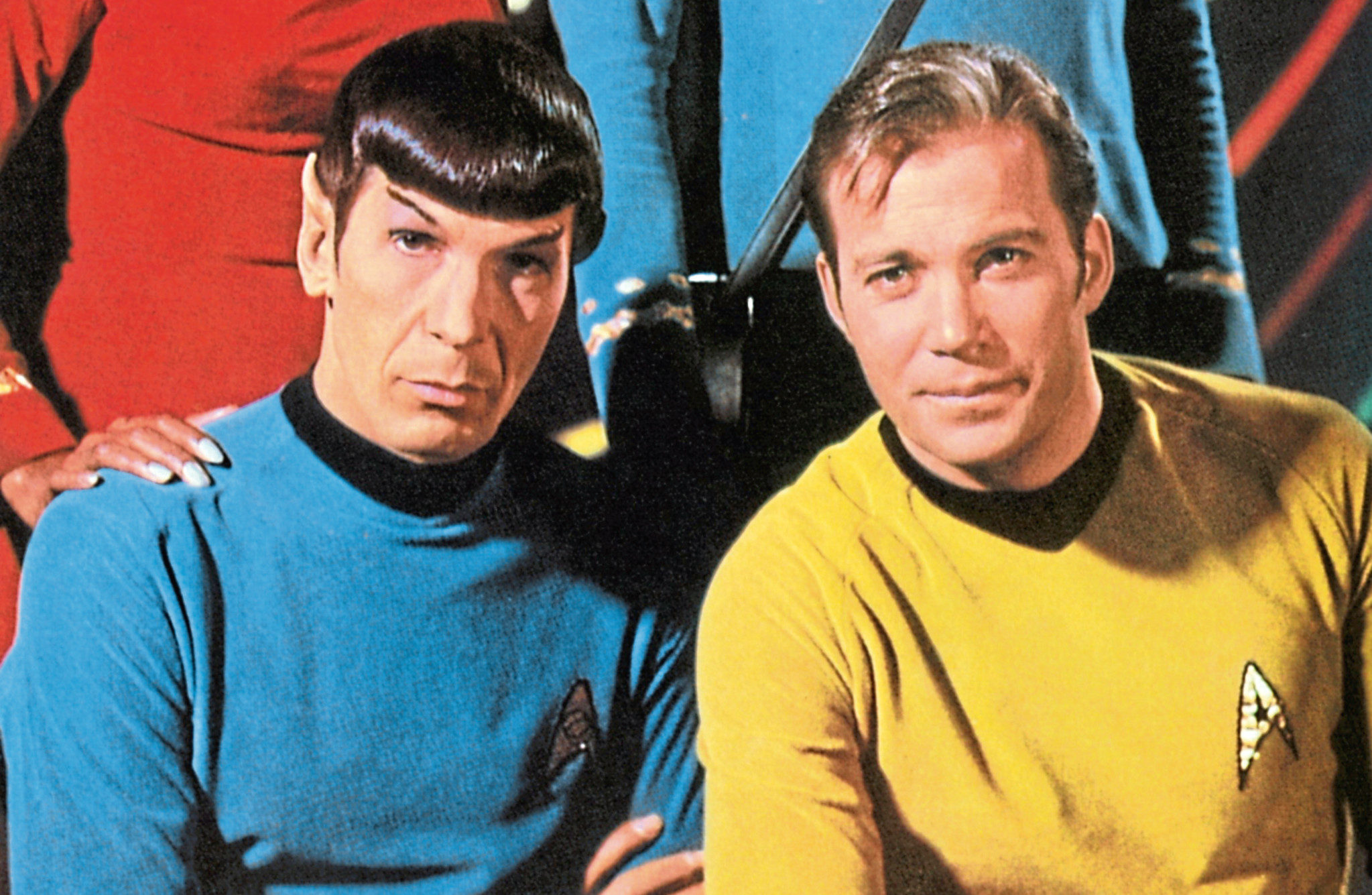 William Shatner is ready to play Captain James T Kirk one last time… with Quentin Tarantino at the helm of what could be the most violent Star Trek film ever.
The 88-year-old actor has told The Sunday Post he can't wait to return to Scotland next year for a special screening of Star Trek II: The Wrath of Khan at Glasgow's Royal Concert Hall.
After the movie, he plans to take part in a special Q&A with fans about his life and career.
But ahead of his visit in March, Shatner says he hopes to have heard from Tarantino, who is in line to direct the next Star Trek movie.
"He's a very gutsy director," the Star Trek legend said. "He likes to see a lot of blood and guts and I don't know whose guts he'll spill, but I'm already dead. Send any plot where I can come back to life along to Quentin Tarantino.
"Would I do it? It was a wonderful role all those years ago. It was well written and I enjoyed playing it.
"If they wrote an interesting part, certainly. Who would I be to turn that down? Tarantino's a wonderful director. He's full of passion, and I think Star Trek works on that kind of passion. I think it would be wonderful
"I don't know what they'd do with an old, overweight captain. But to work with Tarantino would be a joy."
Tarantino first shot to fame with Reservoir Dogs, which he wrote and directed, in 1992, before hitting the mainstream with his follow up Pulp Fiction.
He is currently in talks with JJ Abrams about directing what Tarantino recently dubbed "Pulp Fiction in Space".
Star Trek would be his 10th movie, after which he is ready to retire from directing to concentrate on script-writing.
Meanwhile, Shatner is ready to board the USS Enterprise once more despite pushing 90.
The Quebec-born star, who began his career with the Canadian Broadcasting Corporation, has eight decades under his utility belt as an actor.
He became famous in the role of Captain James Tiberius Kirk in the Star Trek series which aired from 1966 to 1969 and starred in five Star Trek movies, alongside DeForest Kelley as Dr Leonard Bones McCoy and Leonard Nimoy as the half-Vulcan, half-human Spock.
In 1982, he took on another television role of TJ Hooker in the police drama of the same name and won an Emmy in 2005 for his role as Danny Crane in legal soap Boston Legal.
These days, the man who boldly went where no man had gone before is less interested in space exploration than what he believes is planet Earth's biggest challenge yet, climate change. He claims it is ridiculous that US President Donald Trump has called global warming a hoax.
"It's not a matter of belief," Shatner said. "There's no question that climate change is happening very rapidly. We're all sticking our heads in the sand and not seeing the critical danger in the very near future.
"It isn't just about getting a couple of electrical plants converted to oil instead of coal. It's much larger than that and we need to do something immediately.
"Those are the kind of politics that I'm into, not the momentary thing of whether we are going to enter Brexit or not.
"Science-fiction has so much about the totality of the destruction of the Earth which may very well happen considering the conditions," he said.
"I'm advocating a Manhattan Project like the one from the Second World War where everybody combined to make an atomic bomb.
"I'm saying we need a Manhattan Project of technology to save the world."
The star, who took part in television's first interracial kiss with Star Trek's Nichelle Nichols, who played Lt Nyota Uhura, said: "In Star Trek, we dealt with politics and racial issues and those shows were popular because the shows had a certain meaning."
But regarding America's apparent lurch to the right in politics, he added: "Everybody seems to be going that way. Everybody is disturbed by the unrest all over the world and people flocking to other countries and upsetting the norm. Things are changing rapidly."
Sadly, fans at his Glasgow appearance will be wasting their time if they ask about his co-star James Doohan, who played USS Starship Enterprise's Scottish chief engineer Montgomery "Scotty" Scott.
Despite the pair appearing on screen together countless times in the TV series and in Star Trek films, Shatner said Doohan, who died after a long battle with Alzheimer's in 2005, was a minor player.
"I hardly knew him. I didn't know him very well, though he was a fellow Canadian," he said.
"People come in and do a job and leave and the other actors might not see them at all. DeForest Kelley and Leonard Nimoy were really good buddies.
"If you watch Star Trek, those early shows had the three of us shouldering the load mostly and the other guys would come in for a day or two a week and perform and then leave.
"I didn't know them very well."