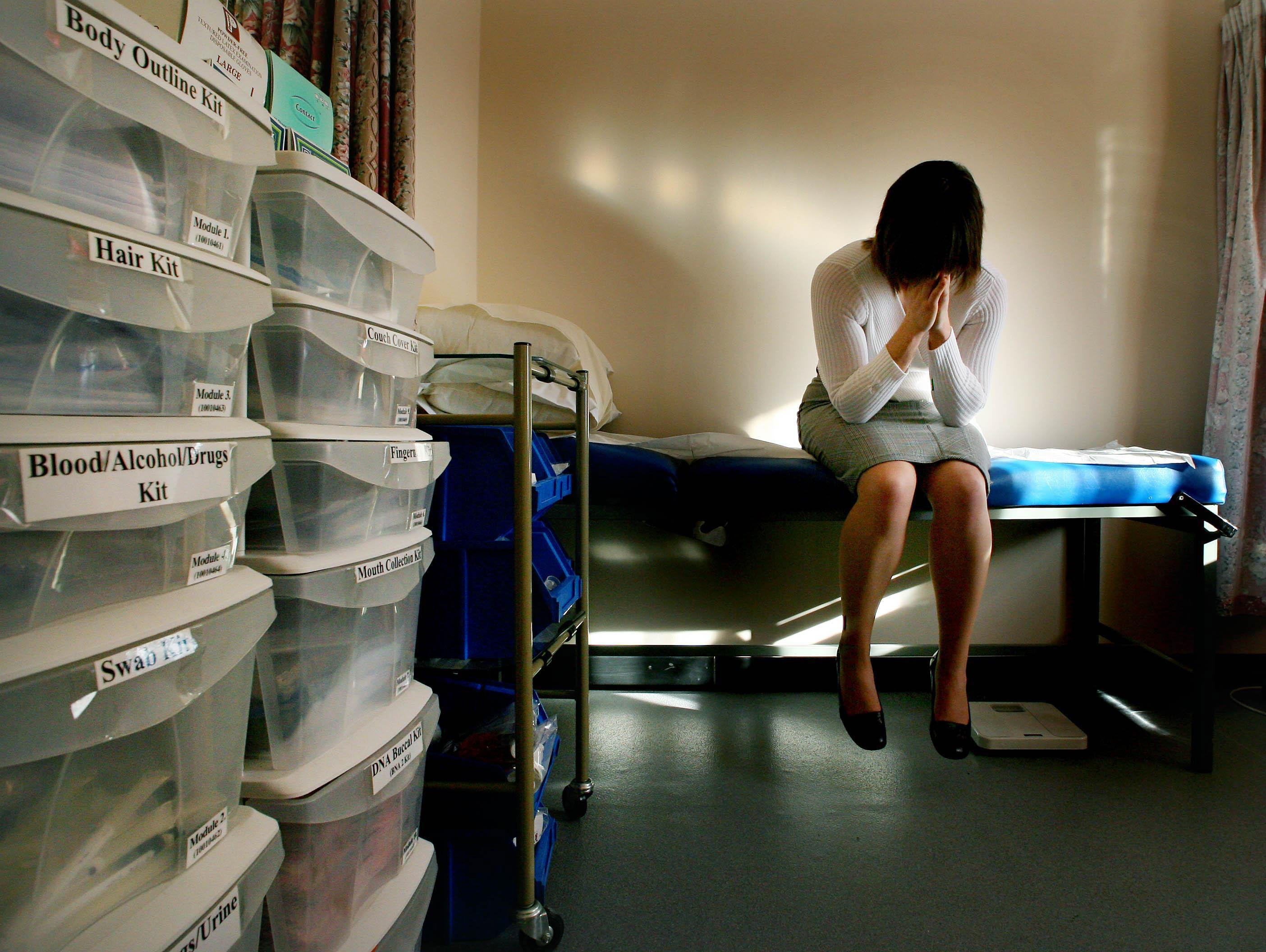 THE number of rapes in Scotland linked to online dating sites has more than trebled in four years, we can reveal.
The UK-wide National Crime Agency (NCA) dealt with 20 reports of Scots being raped after meeting someone through internet dating –compared to only six in 2014.
Most offences took place during the first face-to-face meeting after making contact online. Most victims were women.
The figures have emerged after a former Territorial Army officer was last week jailed for eight years for the rape of two women he met on dating site match.com.
Philip Donegan, an ex-lieutenant colonel, attacked a 33-year-old woman at her home in Paisley in October 2016. He also raped a 30-year-old woman at his home in Knightswood, Glasgow in July 2017.
Experts say the figures show the need to be cautious and follow safety advice, but also point out the rise reflects that more people are going online to meet partners.
An estimated one million Scots are registered with online dating sites, according to industry experts.
The NCA's Serious Crime Analysis Section (SCAS) works to identify potential serial killers and rapists at an early stage by collating reports of the most serious incidents from police forces across the UK.
It was set up in the wake of the case of Yorkshire Ripper Peter Sutcliffe, who murdered 13 women in the north of England.
The NCA received six reports of allegations of rape initiated through dating sites in Scotland in 2014.The following year the figure was 10 and in 2016 it was 16.
Last year 20 were reported, which were in various stages of the justice process ranging from investigation to prosecution.
Sean Sutton, head of national investigative capabilities at the NCA, said a major reason behind the rise in cases was the larger numbers of people using dating sites.
He said: "No-one will be surprised that the internet and its capabilities, while making life very much easier and simpler for us all to navigate, means that offenders will also use that ease of use and simplicity to identify potential victims."
However he said incidents were likely to be vastly under-reported, with anecdotal evidence suggesting many victims of dating site sex attackers are unwilling to go to police.
"Victims in some way may think they are culpable for being on a website," he said.
"We try to deter that way of thinking, to tell people it absolutely isn't their fault and they will be treated with the utmost of respect and compassion when they report to police."
Figures published by Police Scotland show there were 87 rapes in 2016/17 where the victim met their attacker online through social media or internet dating – a 24% rise on the previous year.
Sandie Barton of Rape Crisis Scotland said the charity's helpline received calls about people targeted through dating websites.
She said: "One of the areas we have noticed is where it is older women – who perhaps have come out of a marriage or are divorced or are a bit out of the loop in how they meet people – using dating websites to meet people.
"When something happens they feel embarrassed and may be less likely to come forward."
However she cautioned against "fear- mongering" around using dating websites.
"It is the same sexual violence – but another way that perpetrators are using to get access to people," she added.
Lawyer Nicola Thompson, from Thompsons Solicitors, said the rise in predators using internet dating sites and apps was "terrifying".
She said: "While the anonymity of some sites protects customers who may not wish others to know they are using a dating site, people must recognise that it also opens the door to predators who may use the anonymity aspect to target victims."
A spokeswoman for match.com said it encouraged members to report unsafe behaviour on the website and to the police.
She said: "We welcome the conviction of Philip Donegan and extend our deepest sympathies to his victims."
Staying safe dating online
Protect your identity and personal information when creating a profile – do not use your surname in your user name and avoid including details such as your email address, home address or where you work.
When having a conversation online, think whether you would be sharing the
same details if you were meeting the person face-to-face.
Beware of providing contact details to people who say their subscription is about to end – a common ruse to take the conversation away from the safety of the dating site as quickly as possible.
Carry out research on social media profiles to check as much information as possible about someone before meeting them for the first time and use image search to check any photos provided.
When meeting in person meet in a public place with lots of people around and use your own transport to get to and from the date.
Check if your dating site has a moderation team and a support line you can call to report any concerns.
For more advice visit onlinedatingassociation.org.uk
Victims can no longer fear being blamed
By Lesley McMillan, Professor of sociology and criminology at Glasgow Caledonian University
In the past a minority of people used lonely hearts ads which would have required writing a letter to make contact. But social change and the internet opened new areas which make online dating far more accessible.
Society accepts the use of internet sites, but some old attitudes prevail where the victim is judged rather than the predator which may leave some reluctant to report attacks.
It would be concerning that judgements would be made about women using those kind of sites or social media rather than targeting predators.
A number of high profile rape cases have recently used text messages and social media interaction, so that is also something we all need to think about.
Websites have a duty of protection
By Sandy Brindley, Director at Rape Crisis Scotland
We have seen increasing numbers of people being targeted by predatory men using dating sites.
Online dating can play a really positive role in many lives, but it is also the case that it can enable predators to pretend to be someone they are not.
Most dating sites give general safety advice.
This is important but dating sites also have a responsibility to protect people using their sites from anyone with a history of sexual offending.
People who have been raped after meeting someone through a dating site may feel embarrassed or reluctant to report what has happened.
But it's essential to stress that going on a date with someone you've met on a dating site in no way ever makes you responsible for being raped.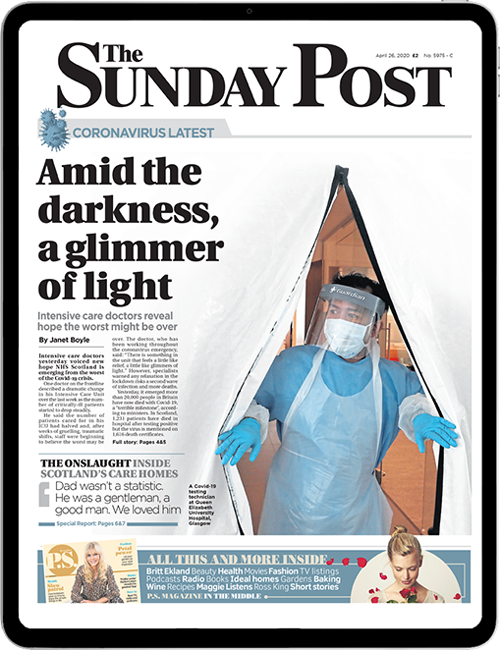 Enjoy the convenience of having The Sunday Post delivered as a digital ePaper straight to your smartphone, tablet or computer.
Subscribe for only £5.49 a month and enjoy all the benefits of the printed paper as a digital replica.
Subscribe