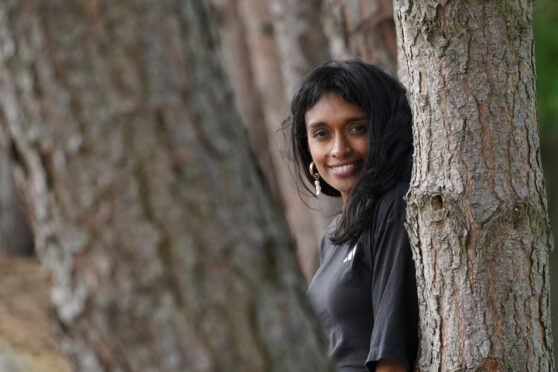 They were plays for today when the days were some of our most discombobulating.
From Peter Mullan battling wide-boy jackdaws and Alan Cumming lost in the woods to Elaine C Smith as a chat show host and Anne Louise Ross making some special soup, Scenes For Survival framed a moment in time in short video plays produced by the National Theatre of Scotland (NTS).
Now, as they reach their second anniversary online they are being taken down. The 55 shorts have been watched more than 22 million times and NTS artistic director Jackie Wylie looks back on a project that gave work to more than 200 freelancers and provided viewers with hours of entertainment with pride.
"What we realised as we were doing it was we were almost taking the nation through the experience as it was happening," she said. "It was almost like we were allowing people to feel things really deeply, because the project was about expressing something we didn't really understand at that moment but it was giving us strong feelings about what was happening to the world.
"Some of them spoke to how people were feeling at the time. Like when Brian Cox did the Rebus one, when he talked about being an older man isolated in his Edinburgh flat, I hadn't seen my own dad, who was also in a flat in Edinburgh alone, and I didn't know how he was."
The first of the films went online on May 27, 2020, just two months after lockdown was announced.
"It all came together unbelievably fast, from home, while everyone was dealing with different circumstances," Wylie continued. "NTS has a theatre without walls policy – we exist to make work in whichever way we choose to define theatre – so we had a responsibility to carry on throughout the pandemic.
"The idea came on the last day before we had to close the building and work from home, when we knew everything was about to change, and we discussed it with our partners and everyone came on board."
Every creative involved was paid, and there was also a funding pot that people could donate to that was given to those freelance artists in need.
"Before the Scottish Government's relief fund came in, there was an intense amount of uncertainty, so it was about getting our resources out to the work force that needed it. Most of the established names donated their money to the fund, and a third of the artists were people we hadn't worked with before.
"It's hard to say positive things came out of the pandemic, but there was creativity among the loss and grief."
---
People were trying to make sense of things and I'm glad it touched so many
It lasts just a second under nine minutes and has been seen 4.5 million times so far. Uma Nada-Rajah still remembers writing it after finishing a tough shift on an acute ward.
Her play, The Domestic, has become the most-watched of the 55 Scenes For Survival produced by National Theatre of Scotland and Nada-Rajah, who juggles her writing career with nursing, is happy that a play coloured by the mixture of isolation and hope that characterised the lockdown has touched so many.
Written as the NHS introduced a no-visitors policy to slow infection, she wrote a story about the hospital workers who provided a friendly face for patients desperate to be with their families.
"It was a crazy time – no one really understood what was going on, especially at the very start of the pandemic," said the writer, from Kirknewton in West Lothian. "I'd been on shift when they rolled out the no-visitors policy – having to ask the relatives of unwell people to go home was unheard of. Other people stepped up and it was lovely to see them taking the time to chat with the patients.
"I wrote The Domestic in one sitting, trying to comprehend what was going on. I'm not sure why it was so well watched but I'm glad it got that response. People were trying to make sense of what was going on and I'm really glad it touched so many people. I thought Kristi's performance was phenomenal."
Kristi McDonald was offered the opportunity to work on Scenes For Survival after a virtual meeting with the NTS. She plays a young woman who had attempted suicide and watched on as a domestic tried to cheer up the lonely patients on her hospital ward.
"It was about a young girl struggling and we've all been there or know women who have. The subject matter is forever relatable," said McDonald, who also co-runs a small theatre company and works as a course co-ordinator with Glasgow Clyde College.
"The pandemic plummeted people's mental health into the gutter quite quickly. I've suffered depression in the past, and when I was going through it I actively searched the internet for songs, TV shows, movies, anything I could relate to so that someone else could articulate the way I felt, and potentially that's what happened with The Domestic."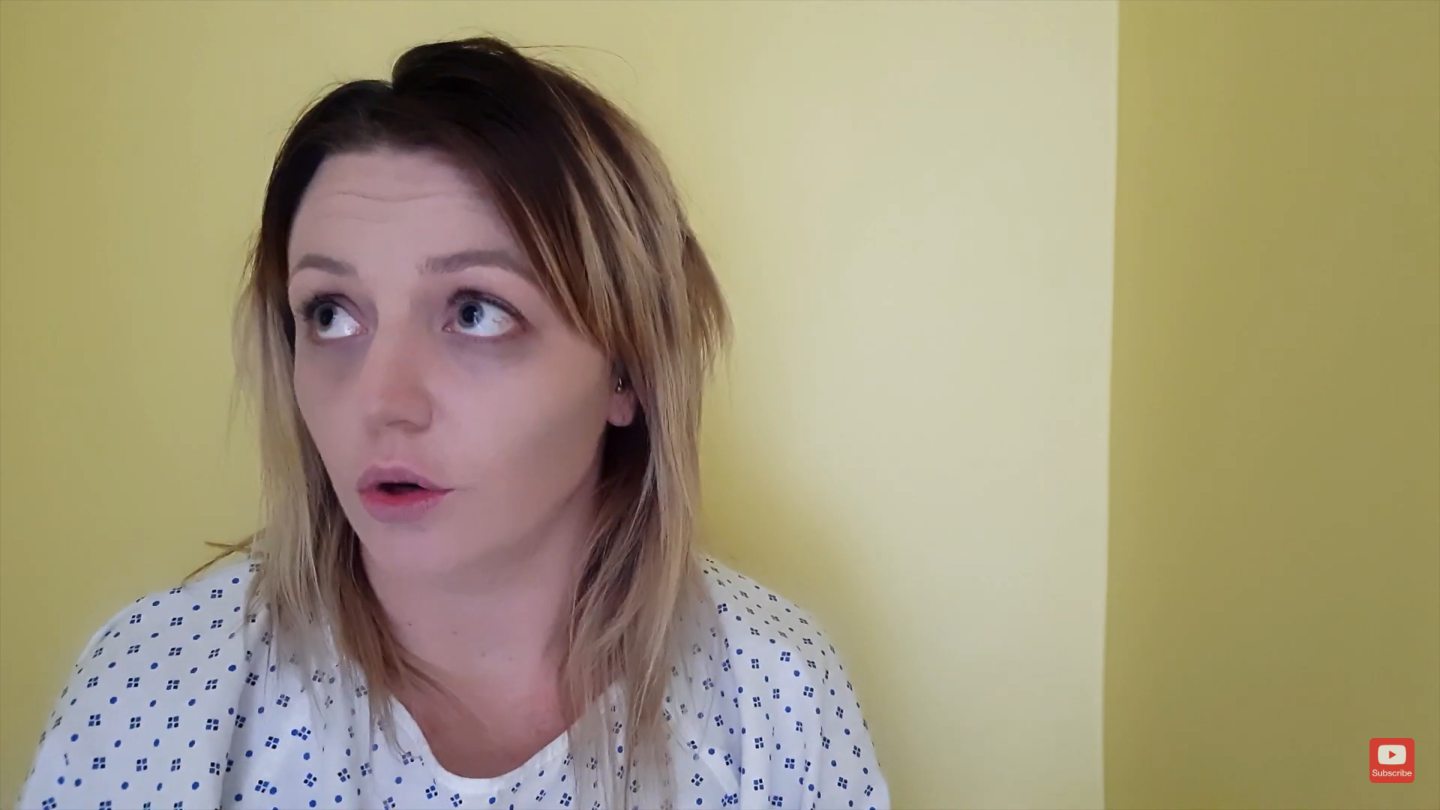 McDonald spoke about her previous battle with depression during rehearsals and she feels it helped with her performance. "I happen to have been through something similar and, while I didn't get as far as the character did, the suicidal ideation was definitely present, so it helped to relate – not just to the trauma but the resulting hope she found," she said.
"I was lucky enough to find joy and happiness in life again after the bout of depression, so it helped to communicate that, and give people the message that, whether it's a domestic you come across or whoever, there is hope. There is someone out there who cares about you, whether you know them or not, but just know people are there and they do care."
She filmed The Domestic in her tiny upstairs bathroom. "Angles were a problem, because there was no room to move. I had blankets piled up on the toilet seat and struggled to fit the tripod in, but it was great for me as an actor to appreciate the technical issues the crew has on a daily basis," she added.
Nada-Rajah has been a nurse since 2014, giving her a stable income after a series of odd-jobs while pursuing her writing. "Nursing is most definitely not a side job, so I wouldn't recommend it to any aspiring writers," she laughed. "But it's been great in lots of other ways. It can be full-on, but I like it."
She is currently on a three-month sabbatical as her writing career goes from strength to strength. Earlier this month, she won the inaugural Kavya Prize, a literary award in association with Glasgow University set up to honour Scottish writers of colour, for her Toy Plastic Chicken play.
NTS will stage her new political satire, Exodus, at the Traverse Theatre as part of the Edinburgh Fringe, before touring Scotland.
"It's my first Fringe show and my first full-length professional play, so I'm quite nervous," she admitted. "But it's nice to have all the support behind me.
"Scenes For Survival was a really extraordinary effort, to produce more than 50 films is incredible. For me, being able to have something tangible online has been really helpful. It's also nice to see people are going back to real life and interacting again."
Scenes For Survival films will be removed two years after first premiering. They can be viewed on the NTS website, YouTube and BBC iPlayer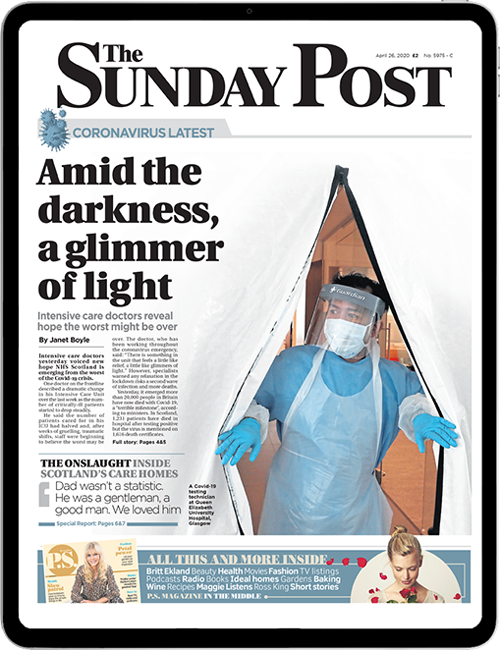 Enjoy the convenience of having The Sunday Post delivered as a digital ePaper straight to your smartphone, tablet or computer.
Subscribe for only £5.49 a month and enjoy all the benefits of the printed paper as a digital replica.
Subscribe