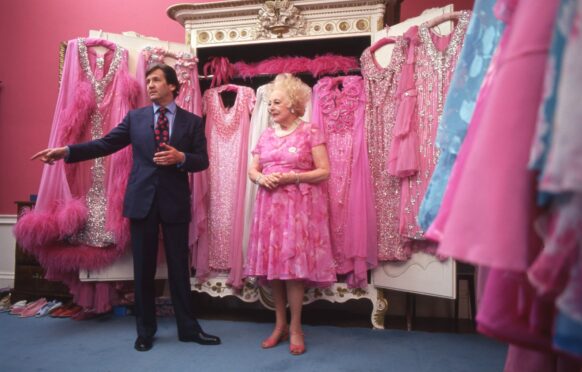 He is a cultural colossus, an unstoppable, polymathic powerhouse. A man whose intelligence, incision and erudition has illuminated the world of art, poetry, literature and history for generations.
His eclectic passions have made TV's South Bank Show and Radio 4's In Our Time unmissable for millions of fans and, as well as broadcasting, he is a prolific author, having written a series of acclaimed books, both fiction and non-fiction.
So, given that, it is slightly disconcerting to discover one of Melvyn Bragg's hitherto secret enthusiasms: Butlin's at Ayr.
Speaking before his first memoir is published, the 82-year-old broadcaster describes the book as a love letter to his childhood and Cumbria, where he grew up. It is also a moving tribute to his mother's strength and determination not to allow the perceived stigma of illegitimacy shape her life.
He admits writing the book, Back In The Day, brought back many memories, good and bad, but admits Scotland and its role in his mother's – and his family's – history remains a mystery.
"Scotland was a complication for me," he reveals. "It was mysterious in one aspect and still is. Back then, if you had an illegitimate child, you sent it away or you sent yourself away and my mother's mother 'went to Scotland'.
"One of my biggest regrets is that I did not ask my parents obvious questions. I think they probably wouldn't have replied, but I didn't ask," he said.
Bragg was a teenager when he learned that his grandmother "Mrs Gilbertson" wasn't his mother's real mother. He writes: "She insistently referred to Mrs Gilbertson warmly as 'mother'. But now and then, a slip of the tongue and something would be said, quickly covered up but there, a question with no answers. Her real mother appeared in my life only a handful of times when I was 10 or 12.
"We would sit at either end of the kitchen table, the two of us, abandoned by my embarrassed mother, and attempt a conversation. There was always half a crown, once or twice a 10-shilling note, as she left. Who she was, where from, what she did, how she lived – none of that was explained. When I was 17, she died. The news washed across me, leaving, I thought then, no trace.
"But these brief moments remain – remembered or misremembered. I wish I had known her. I wish she had known me.
"Now, as I write this, I think about her more than ever. I miss not having known her. She must have endured great sadness. I hope she gathered strength to find a better life than the cruel morals of the time had imposed on her.
"Which was that she had to leave the child in the town and herself leave the town and find work elsewhere. She went over the border into Scotland." But Scotland also held many happy memories. It was there, in austere post-war era, that, with his mother, he experienced his first holiday.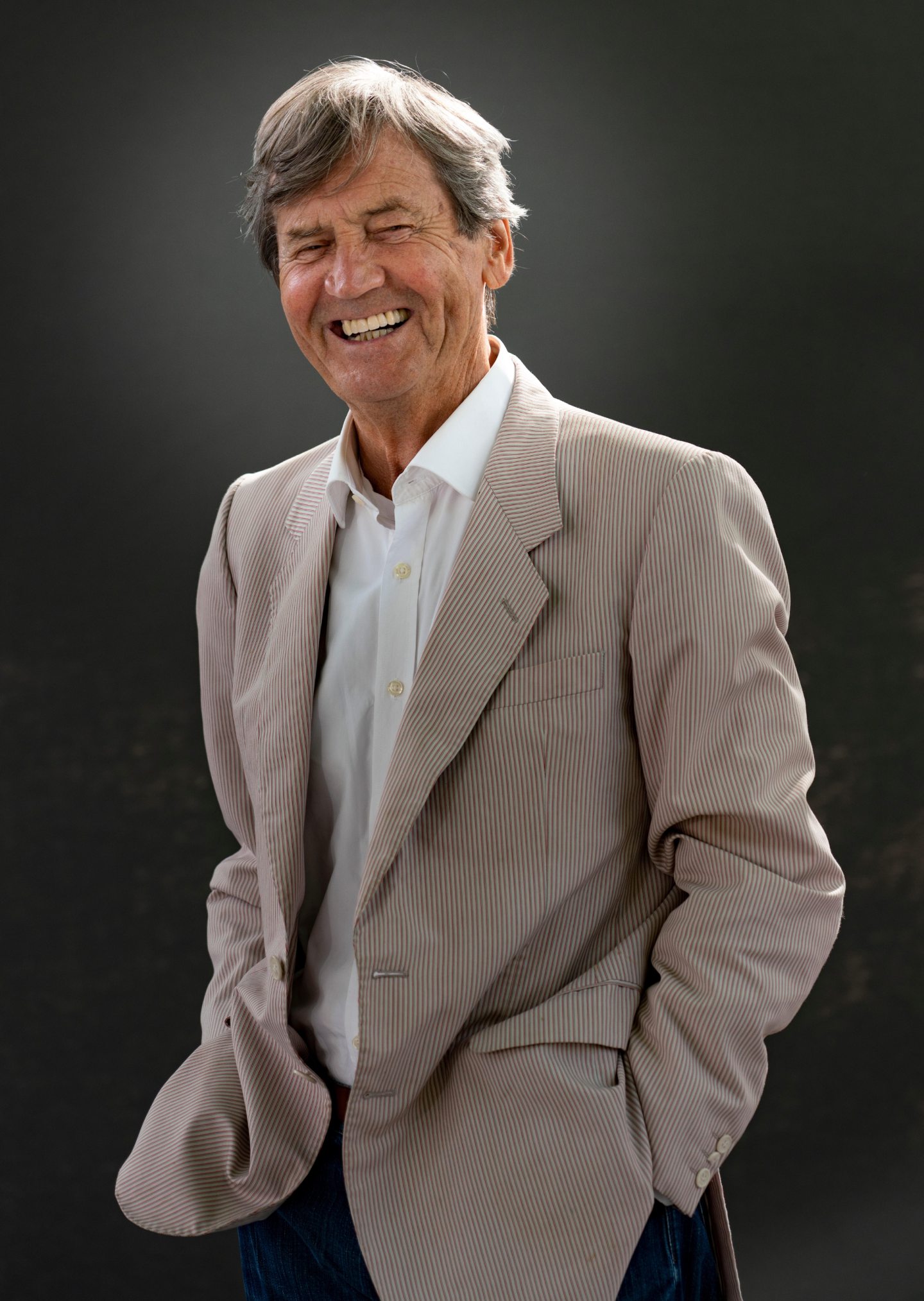 He enthused: "Another aspect of Scotland was the absolute magic of Butlin's in Ayr. That a place like this existed was revelation to me. All of a sudden, life was in technicolour. There's been nothing like Butlin's in my life ever since.
"We marched to Robbie Burns' Cottage singing all the way from Ayr. We had dances every night where we were taught Scottish reels. Everything seemed to be free.
"My mother had paid £7 for her and £3.50 for me and we shared a chalet. I learned to roller skate. The only sport I was remotely good at was swimming, and there was this wonderful swimming pool. I raced out from the chalet, dived in and felt I had been electrocuted, it was so cold," he said with a smile.
An "elegiac, intimate account of the place and people who formed him", according to the publishers, the book follows Bragg's 22 novels and 18 other works of non-fiction – all of them written in longhand.
His decision to publish the memoir now, he reveals, is "partly to do with lockdown and a period – about four years – of being quite ill."
Prostate cancer, melanoma, pneumonia, shingles, a hip replacement and the pandemic came in quick succession. Yet he continued to interview for The South Bank Show, once an ITV institution now on Sky Arts, write, and present his Radio 4 history programme In Our Time to an audience of two million with monthly podcast downloads topping three million.
"I had always thought that particular time in life, from the mid-1940s when my dad had come back from the war to the late 50s, when I had left the town – was the last time of an England that has now disappeared," he explains. "And it was very close to me. I was very moved to be part of a small town and my mother and father."
His early life as an only child in the market town of Wigton – where his mother worked in a button factory and his father in the mines before eventually going off to war, returning to run a tenanted pub above which the family lived, clearly shaped him. "It was all very difficult but they made so much the best of it. There is nothing misery memoir about this, although there are some very, very poor people in it. I wanted to chronicle this, so that if anyone is interested they can look here and find the truth of it; what was going on in mainly working-class life."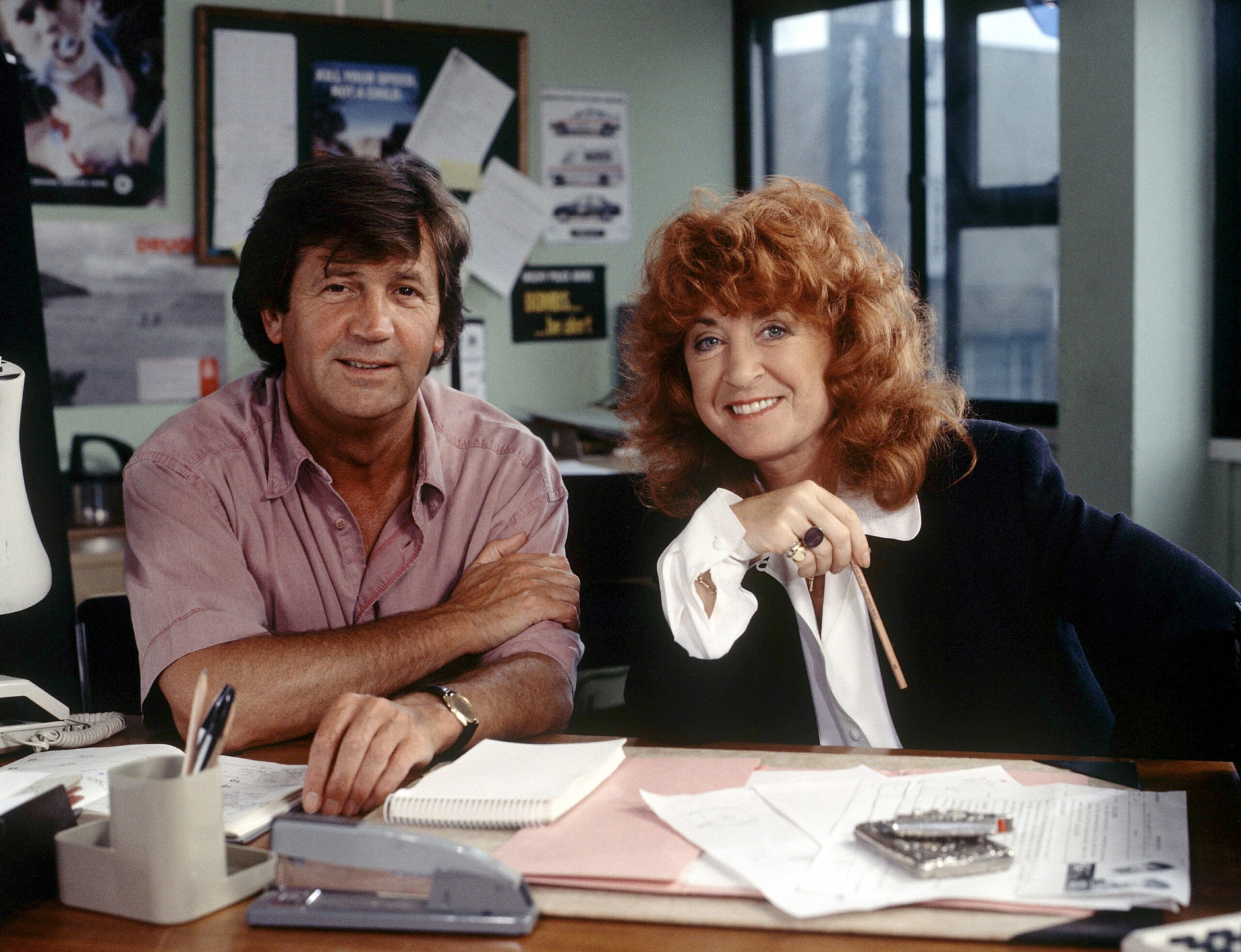 His memoir also charts a harrowing time, when around 14 he suffered a debilitating mental collapse. Reliving that time, he says: "It was completely out of the blue. I had out-of-body experiences; my whole mind would be displaced. This happened for over a year. I couldn't be on my own and yet I was on my own an awful lot; late at night after the pub closed mum and dad would go for a walk and I would be timing them until they came back. I completely went to pieces at school.
"I was reasonably good at things, but I went down and down in the class and was eventually demoted. I didn't know where the hell I was, but the killer thing was that there was absolutely nobody I could talk to.
"I wouldn't know how to articulate it. I find it difficult enough to articulate now. That was very tough. I have no idea what caused it. I suppose there were great stresses inside the family. I fear it now and then, even now I am 82, even now occasionally I think, 'Oh please, go away'."
He coped through learning: "I read masses. The Beano and Dandy and other comics were gospels to me from an early age. But over the next year I just started to get very interested in learning. I made myself read difficult books, and it drove out everything else, it replaced fear, and it was something to grip on. If I could concentrate on that, I was going to be safe. It grew to something like a passion and I just loved it. I still do. It's the job I do."
His dedication earned him a chance to stay on at school, thanks to the intervention of his teacher and a life-changing scholarship to Oxford. "Mr James had gone down to see my mother and father three times to persuade them that I should stay on at school," he says.
He is speaking at home in London's Hampstead with his wife Gabriel Clare-Hunt, who he married just weeks before his 80th birthday in 2019, where he continues to work and write relentlessly. Describing him as a British institution, however, only makes him laugh. "It's the first time I have been regarded as an institution."
He might laugh it off but his contribution to the country's cultural life can hardly be overstated. His insistence that The South Bank Show could cover both high and low brow with the same enthusiasm and rigour seems commonplace now but only because he did it first and, to his fans, best.
He broke new ground when he featured Paul McCartney as a gifted songwriter, rather than a pop culture phenomenon for the launch of the show 44 years ago. It was well-timed, coming shortly after the former Beatle landed a Christmas No 1 with Wings and Mull of Kintyre, written and recorded on a Kintyre farm and featuring a local pipe band.
The working-class lad from Cumbria who went on to graduate from Oxford before later being made a Labour peer, Bragg had very early on, in a career spanning six decades, set out to break the divide between popular and high art.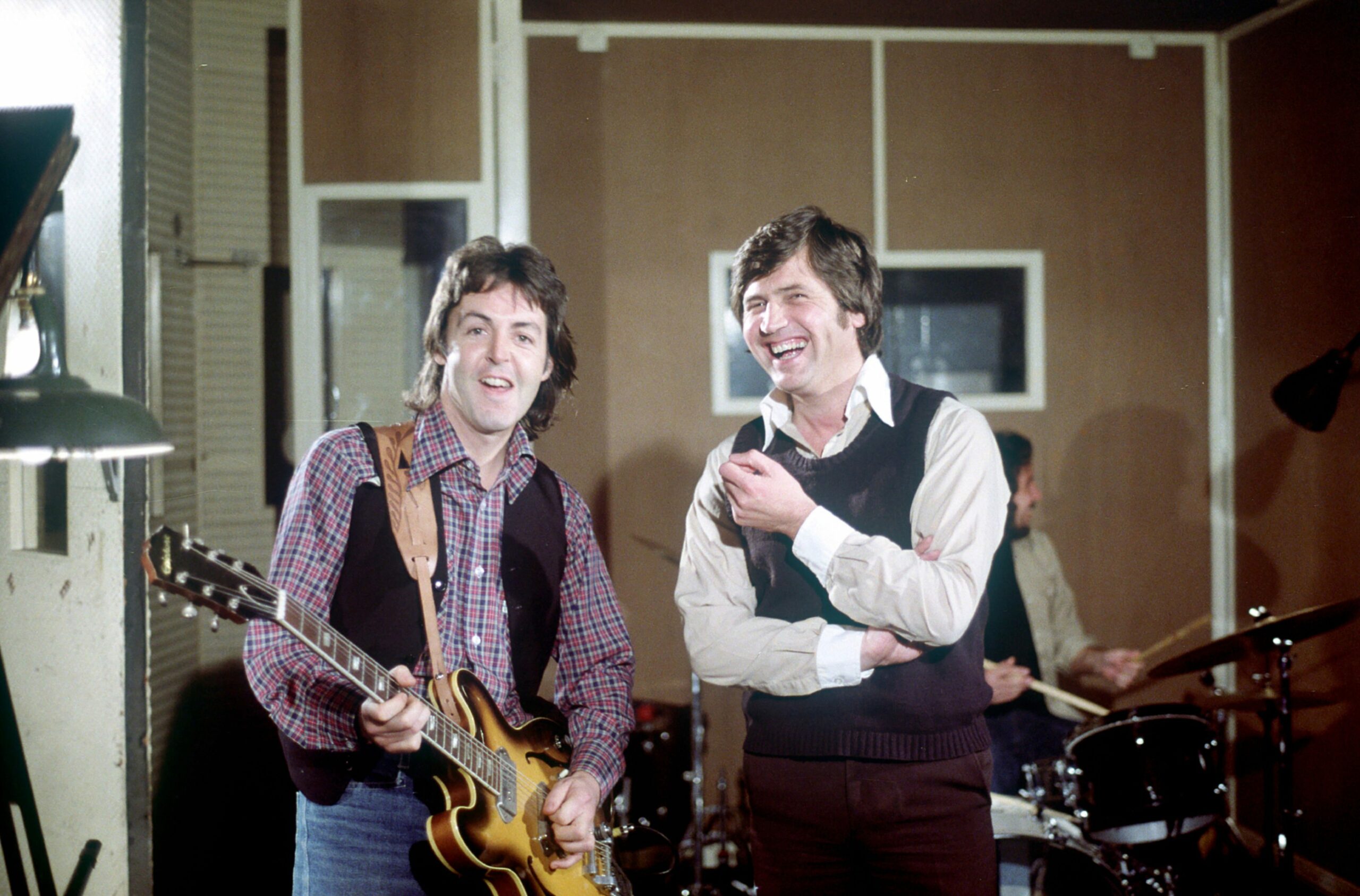 He got his break at the BBC in 1961. By the time he was a producer, he'd had two novels published. He made the leap to ITV's London Weekend Television (LWT) and The South Bank Show in 1978, with the aim of bringing the arts – popular and classical – to as broad a group as possible. That ambition runs like a seam through his career.
His contribution our cultural life saw former Labour Prime Minister Tony Blair, elevate him to the House of Lords in 1998 – an honour he had previously turned down. "I initially thought it was embarrassing," he explained.
While he says he has been lucky in his career, away from the camera and microphone, his personal life has been darkened by tragedy, in particular the suicide in 1971 of his first wife Marie-Elisabeth (Lisa) Roche, an artist from an aristocratic French family, whom he married soon after he left Oxford. Their daughter Marie-Elsa was just six at the time.
Bragg, who has spoken in the past about his guilt and remorse and a sense that he could have done more, recently told the Telegraph: "I still sense her presence," adding "My regrets are all personal."
He and his second wife of more than four decades, the writer and documentary-maker Cate Haste, with whom he had Alice, 44, and Tom, 41, divorced but remained friends. She died last year.
All three children joined him for his wedding to Clare-Hunt at St Bega's Church on the shore of Bassenthwaite Lake – Marie-Elsa, now 56, as a reverend who conducted the service.
Bragg tells The Post: Gabriel and I had known each other for about 40 years and had worked together for a lot of those years. She's her own person and does her own things but she is a terrific support."
Could he ever have imagined the twists and turns his life would take? "Absolutely not," he says. "My life has been a constant surprise from the age of 17."
And what of the future? "I'd like to see my grandkids grow up a bit more. My children are fine. Basically, I just get on with what is in front of me and do the best I can."
"It's very flattering that people are taking an interest."
Back In The Day, by Melvyn Bragg is published by Spectre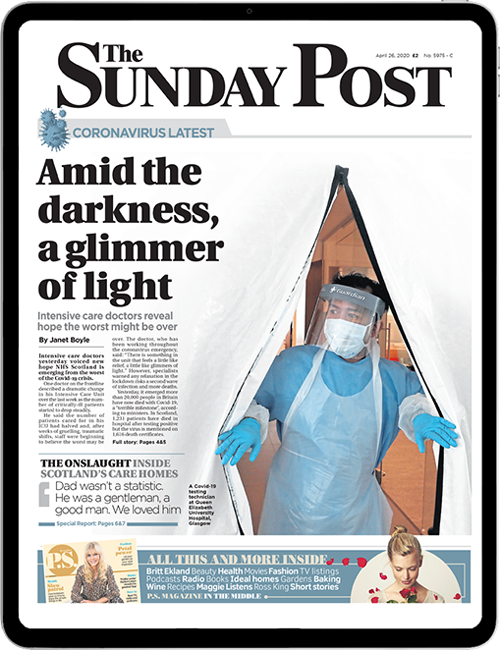 Enjoy the convenience of having The Sunday Post delivered as a digital ePaper straight to your smartphone, tablet or computer.
Subscribe for only £5.49 a month and enjoy all the benefits of the printed paper as a digital replica.
Subscribe