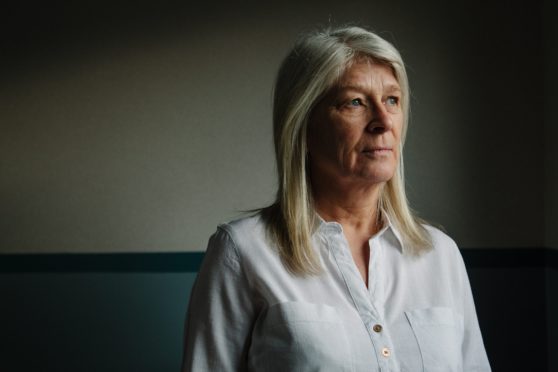 An increase in delayed discharges from Scots hospitals is risking the lives of elderly patients, experts warn today.
A 12% rise in so-called "bed-blocking" has led to questions over the Scottish Government's flagship policies to strengthen care in the community.
Doctors fear many older patients never recover from the physical effects of lengthy stays in hospital, with at least nine Scots a week dying in hospital while waiting for care to be arranged allowing them to be discharged.
Yesterday, campaigners for the elderly called for a full review of the care system and investment in community-based support for those leaving hospital.
Brian Sloan, chief executive of Age Scotland, said: "Research has found that an unnecessary three weeks in hospital effectively ages a patient by 30 years.
"This gives rise to the genuine fear among some older people of going into hospital, in case they never leave. Staying in hospital longer than necessary can have an adverse effect on an older person's health, putting them at greater risk of infection, loss of mobility, isolation and loneliness.
"We want to see a three-pronged approach to improving social care.
"Funding, yes, but also a concerted, long-term campaign to recruit more staff and a commitment to reforming the health and social care system to provide sustainable community-based support that will take the pressure off hospitals and allow older people to be cared for closer to home."
In Scotland, almost 1,500 patients a day are stuck in hospital instead of recovering at home, at a daily cost of £360,000.
The latest figures showed 1,379 people had their discharge from hospital delayed at the 2019 census point (the same day every month when bed blocking is counted), a 12% increase on the figures for December 2018. Almost half were over 75.
In December, there were 45,404 days spent in hospital by people whose discharge had been delayed, an increase of 6% compared with the 42,732 delayed days spent in hospital in December 2018.
The government insists health and social care partnerships are working, and claim lost bed days are down since 2016 when the new integrated care system was brought in.
Dr Lewis Morrison, consultant geriatrician and chair of the British Medical Association Scotland, said: "People who should be at home or in a place of permanent care are effectively stuck in and unable to leave the NHS, and often for weeks or months beyond the time they are ready to be discharged.
"This is often for some simple reasons. These usually centre on a lack of home care and not enough care home places, or not enough money to pay for those. Some of those very fragile people never get home as a result, others suffer weeks of frustration and detrimental physical and psychological effects."
Philip Rowe, professor of rehabilitation at the biomedical engineering department of the University of Strathclyde, warns unless the current system changes, many more care home places will be needed.
He said: "We need to turn the system around and do everything we can to support older adults stay functionally independent in their own homes for as long as possible and not go into hospital, where they get stuck."
The Scottish Government said: "We are increasing our package of investment in social care and integration by 14% to £811 million in the 2020-21 budget to ensure health and social care services are fully joined up for patients.
"This investment will build still further on a 29% increase on spending in this area this current year compared to last year."
But the differences across the country are dramatic, with increased delays in Clackmannanshire up 81% despite £181m being allocated last year to the social care partnership, up from £126m in 2016.
Delays in hospital discharges are up 52% in Ayrshire, East Dunbartonshire up 41%, and Glasgow 29%.
Patients in Edinburgh and the Lothians can wait 35 weeks for care to be put in place, and last year 86 patients died waiting.
Figures across Scotland show as many as nine people dying in hospital every week while waiting for care.
Research has also shown one in five elderly patients who walk into hospital are unable to walk out again unaided because of the delays.
Scottish Conservative health spokesperson Miles Briggs is demanding an urgent review of the system and how care is delivered. He is also calling for consideration to be given to the return of "cottage style" hospital units to help vulnerable patients recuperate.
He said: "There is no doubt that Scotland is in the grip of a social care crisis.
"More than one in 10 beds are being taken by someone who is medically fit to leave hospital and that isn't good for that person or for the capacity of hospitals across the country.
"It's deeply concerning we're seeing people leaving hospital far less physically able than when they arrived due to the fact that they have lost muscle capacity, all because of delayed discharge.
"Scottish Government ministers have been promising for years to abolish delayed discharge.
"But the reality is that on their watch, we're seeing it increase. Our most vulnerable patients are paying the price."
The MSP is calling for review to consider what is happening in other countries.
He said: "Norway obliterated delayed discharge by using community-centred units, similar to the old-style cottage hospitals which they use to provide step-down care so patients can recuperate.
"That may not be useful in cities, but it could be a vital service in smaller towns and more rural areas."
The Lib Dem's Alex Cole-Hamilton said it is "time to end the social care scandal".
He said: "Keeping someone in hospital unnecessarily for a year costs the NHS almost £100,000. Hospitals are getting congested all the way up to critical care as there isn't enough capacity to take care of people in the community.
"Even more damaging is the crushing cost to patients' wellbeing. Conditions worsen and critical opportunities to rebuild their lives are lost. It's miserable."
Scottish Labour health spokesperson Monica Lennon said: "This is a national disgrace which is denying dignity to older people and people with disabilities. We can't continue to do social care on the cheap."
---
Being kept in hospital broke mum's spirit and, eventually, she lost the will to live
After repeated delays getting out of hospital, Nan Daisley made her family promise to take her home to die.
The former NHS cleaner from Greenock, who spent 23 years working at Inverclyde Royal Hospital, had watched her beloved husband Andy wasting away during the prolonged spells he had to spend in hospital before his death.
Her daughter Andrea said: "We went through hell watching my dad wasting away every time he had to spend prolonged periods in hospital in the last years of his life, and mum was haunted by that.
"We had to fight to get carers in place to get dad out of hospital. Mum was determined to die in her own bed too.
"Dad was diagnosed with vascular dementia after a fall, and like many elderly patients, he was sent to the Larkfield unit after a prolonged period at Inverclyde.
"It was heartbreaking seeing him there."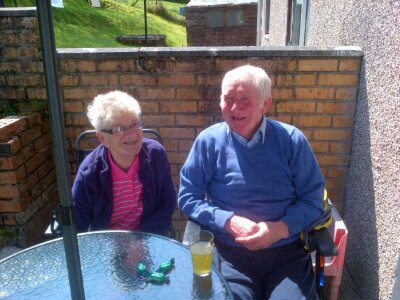 Bricklayer Andy never walked after his fall, and died six years ago at 77.
Nan became gravely ill last September.
Andrea, 58, a quality assurance officer for a medical supplies firm, said: "Mum was bedridden after a stroke and needed carers four times a day to keep her at home.
"She had COPD and there were at least three occasions when she was stuck in hospital because no carers were available. We lost a little more of her each time that happened. On other occasions she was sent home and no carers were in place. We believe every time she was forced to remain in hospital, it broke her spirit and she eventually lost the will to live."
Nan died in November at the age of 80.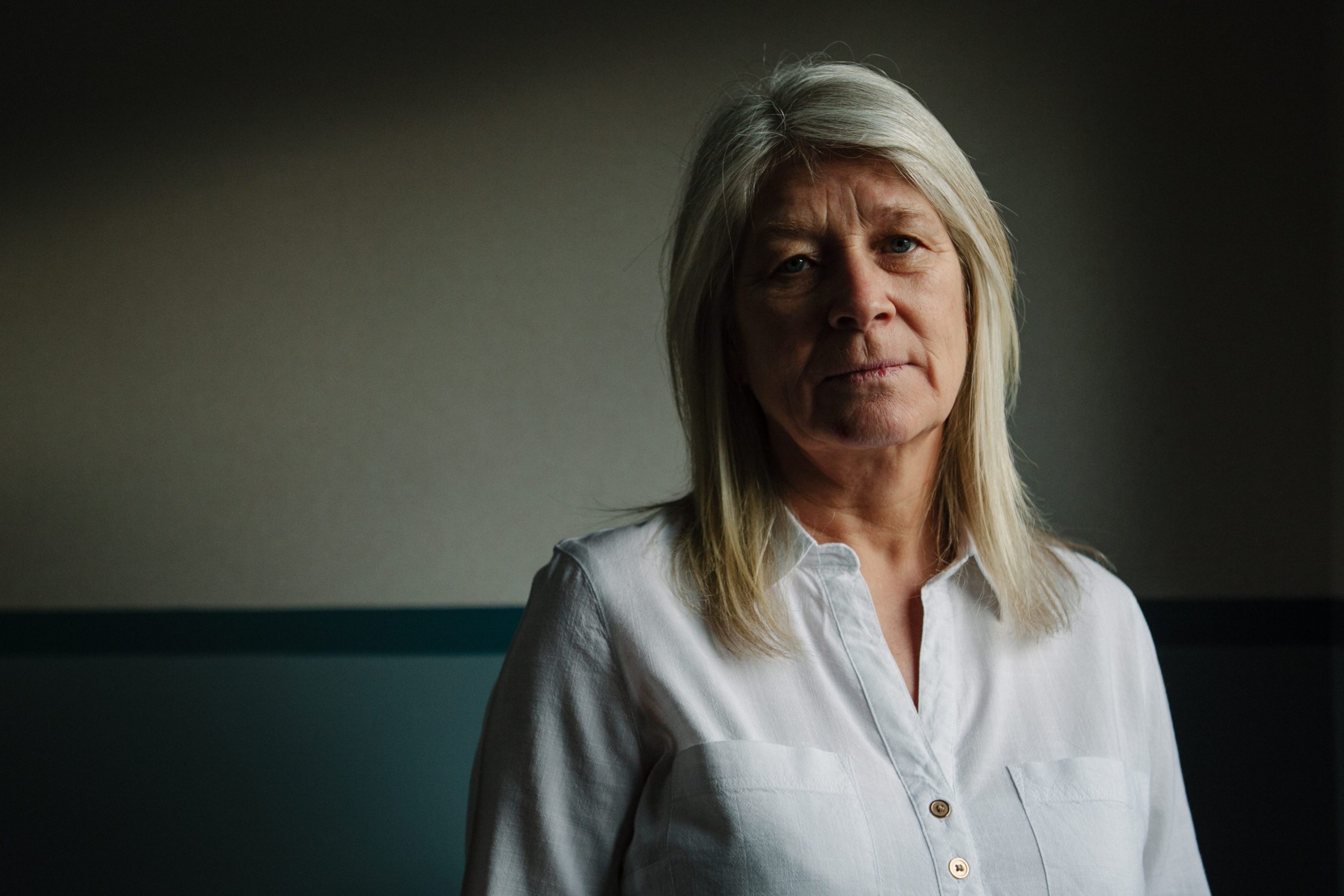 Andrea said: "Our only comfort is that we did manage to keep our promise to mum, she died at home as she wanted.
"We're supposed to have a joined-up system to care for the most vulnerable, but it's completely broken and those in charge appear to have very little understanding of the effect this has on those patients and their families."
NHS Greater Glasgow & Clyde said: "Any instance of delayed discharge is unacceptable and we work with families to minimise these as much as possible and ensure patients are discharged in a safe and timely manner.
"We have been working to reduce delayed discharges as a priority and Inverclyde Royal Hospital has some of the lowest rates in the country, thanks to a close relationship with the local Inverclyde HSCP and its partnerships with community groups."
---
Expert: Too much time spent alone and in bed
University of Strathclyde lecturer Dr Alexandra Mavroeidi, who specialises in the effects physical activity has on health, said studies showed hospital patients can spend up to 90% of their day sitting or lying, mostly alone.
Studies show this can have a major effect on the long-term mobility of geriatric and orthopaedic patients and, once discharged, their sedentary behaviour persists even though they have "recovered".
Dr Mavroeidi said: "We know that for every 10 days of bed rest, the equivalent of 10 years of muscle ageing occurs in people over 80-years old.
"One week of bed rest equates to a 10% loss in strength, and for an older person who is at threshold strength for climbing the stairs at home, or getting out of bed standing up, such loss of strength may make the difference between dependence and independence."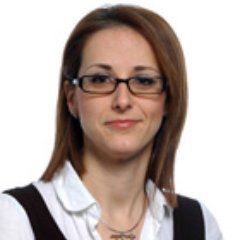 She said often staff in busy major hospitals may not have the time to persist with ensuring patients mobilise as often as possible, it may seem quicker for a wheelchair to be used.
Dr Mavroeidi said: "Unfortunately, it is undeniable that traditional care in hospital tends to limit movement and encourage sedentary behaviour, perhaps as a result of concerns about falls on the ward, and that this impacts on behaviour and health after discharge.
"We need to identify and change the practices, processes and systems that condition sedentary behaviour during hospitalisation.
"Staff may be concerned about falls risk and feel it is safer, or quicker, to move the patient by wheelchair or to bring a commode over, rather than mobilise the patient to the toilet.
"Organisational risk aversion often takes precedence over function-focused rehabilitation, mobility and promoting physical activity.
"The idea that health behaviour rests solely on the individual is highly prevalent in a medical model of health care, but evidence clearly points to system-based interventions being more effective."
---
Operation delays as surgeon charged
Patients are facing delays for orthopaedic surgery in Ayrshire after a consultant was placed on extended leave ahead of a criminal trial.
The surgeon at Crosshouse Hospital in Kilmarnock has been charged with a domestic assault and threatening behaviour and is due to go on trial next month.
A second consultant at the hospital, Dr Amanullah Khan, has taken early retirement.
NHS Ayrshire and Arran is contacting patients waiting for surgery, such as hip and knee replacements, whose operations now need to be rescheduled.
Locum surgeons are also being used in a bid to prevent a backlog building up, and the health board is currently recruiting for long-term replacements.
Phil Hodkinson, interim associate medical director for acute services, said: "There have been some recent changes within orthopaedic consultant staffing at University Hospital Crosshouse, with a consultant retiring and another consultant surgeon that is on extended leave.
"To continue to provide a high-quality service to our patients, both of these positions have been filled on a locum basis and the board is currently recruiting.
"Consultant surgeons at University Hospital Ayr are also supporting treatment of patients on the waiting lists affected.
"Patients who were due for surgery in recent weeks are in the process of being contacted."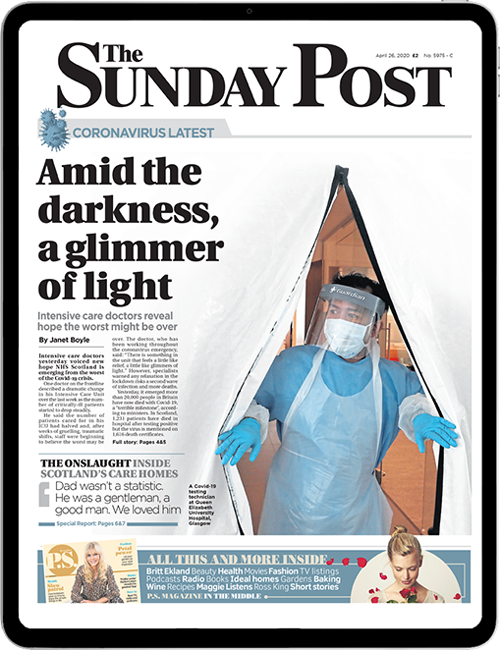 Enjoy the convenience of having The Sunday Post delivered as a digital ePaper straight to your smartphone, tablet or computer.
Subscribe for only £5.49 a month and enjoy all the benefits of the printed paper as a digital replica.
Subscribe