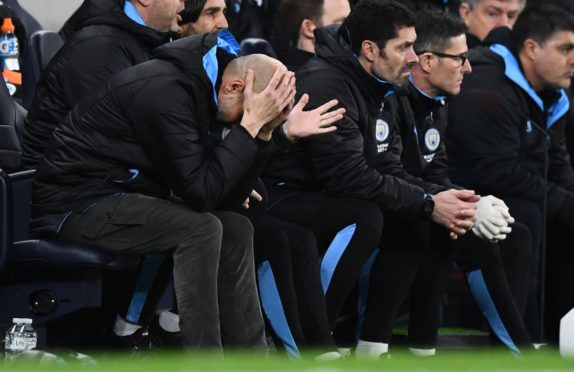 Pep Guardiola was brought to Manchester City to win them the Champions League.
So I reckon City's European ban could spell the end of his stay at the Etihad.
The bottom line is this. A manager of Pep's calibre won't want to be associated with a club that is seen to have been cheating.
Whether City have been or not is another question.
They are to appeal the two-year Champions League ban handed down by UEFA over a supposed breach of Financial Fair Play rules.
Ironically, the Sky Blues will chuck money at some of the most-expensive lawyers in the world to handle their appeal.
It wouldn't surprise me if those lawyers manage to reduce the punishment. But I'd be stunned if City got off the hook altogether.
That's not because I necessarily think they've done much wrong, mind you.
Top clubs around the world all behave in the same way when it comes to cash.
What about when Real Madrid bought land for their training ground from the Spanish Government for £15 million less than the market value in 1998?
Barcelona, Valencia, Athletic Bilbao, Osasuna, Elche and Hercules were also ordered to pay back dosh to the Spanish Government that the European Commission found had been illegally handed over.
Then, more recently – and closer to home – there's Chelsea.
They were unable to sign players in the summer after UEFA found them guilty of breaching transfer rules.
Dodgy deals are everywhere in football.
But Pep Guardiola won't want to be seen to have anything to do with that sort of thing.
It's all about perception.
City face Real Madrid in this season's Champions League in just over a week.
They will rightly think they've got a chance of winning it this year.
The Premier League is gone, and they won't be in Europe next year as things stand, so they've got nothing else to concentrate on.
Pep will make sure his players go hell-for-leather to finally win Europe's top club gong this season.
And if they do the business, I reckon he could see it as the perfect way to sign off as City manager.
He wouldn't be in any hurry to take another job. Truth be told, there are only a handful of clubs in Europe that he'd even consider taking charge of.
A return to Barcelona could be tempting, while PSG and Juventus could offer him big money.
But I wonder whether Guardiola might think about shocking everybody with his next move.
I keep hearing about David Beckham's MLS project in Miami. All the talk is about the money that's being pumped in.
It's not at Manchester City levels, don't get me wrong. And if it were, Pep might have reason to be worried given what's happened there!
But there's real cash involved in Miami, which would give Guardiola room to manoeuvre.
He'd also be getting in right at the start of the project, which would let him shape things the way he wanted them.
Then there's Miami itself. I've got one word for that place – wow.
After a few years in the rain of Manchester, a wee spell in Florida must seem very appealing to Pep.
We already know he likes the USA. He spent a year in New York City after leaving Barcelona in 2012.
He'd be giving up Champions League football to go there, but if he wins it this year why would he care?
He'd have nothing left to prove. And City's loss could well be the USA's gain.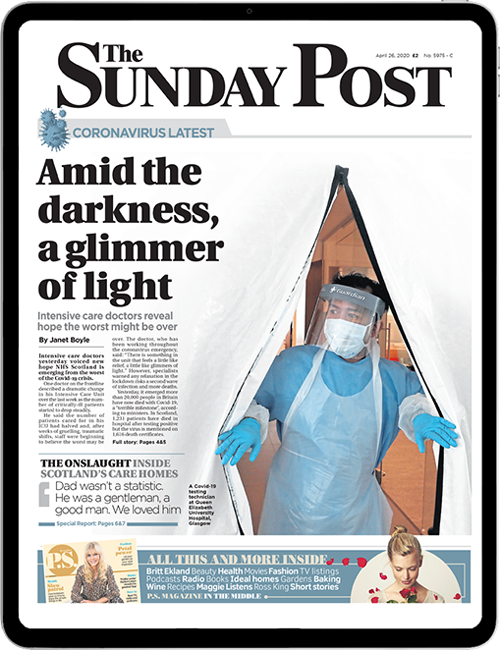 Enjoy the convenience of having The Sunday Post delivered as a digital ePaper straight to your smartphone, tablet or computer.
Subscribe for only £5.49 a month and enjoy all the benefits of the printed paper as a digital replica.
Subscribe