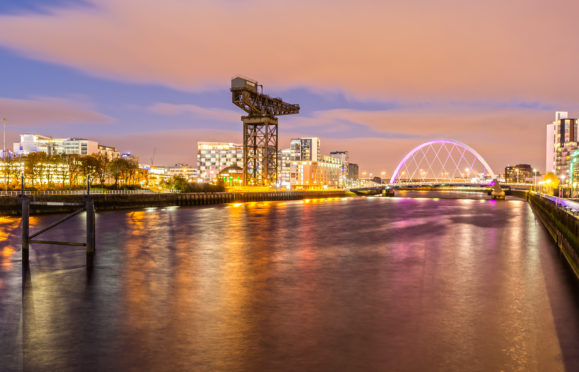 Glasgow is the Scottish city that never sleeps, according to a survey of around-the-clock businesses.
Scotland's biggest city has more open-all-hours restaurants than any other UK city, with 17 serving 24-hours a day.
It also has among the highest number of gyms open day and night, behind only London and Leeds.
The survey by Barratt Homes ranked Glasgow fifth in the UK for the number of 24-hour businesses, with 57 open around the clock.
They include 17 restaurants, 13 gyms, 10 supermarkets, nine petrol stations, five takeaways and three casinos.
Edinburgh has 20 businesses open all-hours, while Dundee has 22, Aberdeen 17, Inverness 12 and Stirling 10.
A spokesman said: "With more cities opening 24-hour restaurants, supermarkets, takeaways and gyms than ever before, the night-time economy is extending far beyond just bars and clubs.
"Not only is it possible to find somewhere that's open all hours, but you'll often be spoilt for choice."
The Barratt Homes survey found a total of 1,370 around-the-clock businesses in the UK.
London has 100 with Leeds and Birmingham in joint second place with 59 each. Manchester (58) and Glasgow (57) complete the top five.