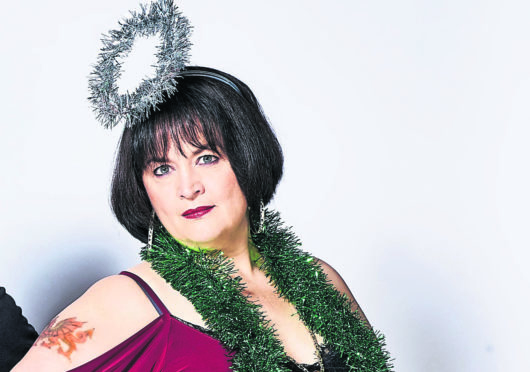 It is the most eagerly-awaited TV show this Christmas and the creator of Gavin & Stacey knows why.
Ruth Jones, who writes the comedy with co-star James Corden, says the show – back with a festive special after a 10-year break – is the story of extended families coming together, a traditional part of Christmas for many of us.
The comeback special on BBC1 on Christmas Day continues the story of two very different sets of family and friends, one from Essex, the other from Wales, joining forces after the eponymous couple fall for each other.
And Ruth tells the special festive edition of the Big Issue magazine that friends like her character Nessa and Corden's Smithy are part of the family and nothing could be more Christmassy.
She said: "Nessa and Smithy aren't blood relatives but they've become part of Gavin and Stacey's family. The show's very, very Christmassy too."
"They all love Christmas and not because of any grand presents or posh meals but because of each other's company. They just love being together. Sometimes they row, but at the heart of it is the big love they have for each other.
"The two families aren't ­families in the conventional sense and what's lovely is that these two groups of people only came together because of Gavin and Stacey falling in love with each other.
"It's quite random when you think about it and that's probably what gives it that warmth."