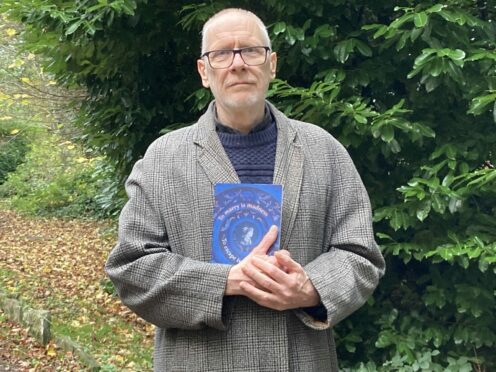 Noel O'Reilly spent three decades in journalism, latterly as a magazine editor before, in his late 50s, finally pursuing his true passion, fiction. And it took three attempts at a novel before he landed a two-book deal with publisher HarperCollins.
Wrecker, a dark historical fiction set on the Cornish coast, hit bookshops in 2018 and was well received. Now his second stand-alone is set to follow suit.
Another historical fiction, The Darlings Of The Asylum opens in Brighton in 1886. A dark Gothic novel, it is told in the first person by female protagonist Violet Pring, who lives in a time when respectable young women are expected to marry. But Violet longs to become a professional artist and has no intention of marrying for money as her mother insists.
Believing her deranged, Violet's family lock her away in the fictional Hillwood Grange Lunatic Asylum leaving her at the mercy of the sinister Dr Rastrick. If marrying is madness, escape is impossible. Where will she turn?
O'Reilly, who switched from business journalism and editing, to writing fiction full-time reveals his inspiration for the novel sprang from the true story of Victorian artist Richard Dadd who killed his father and was incarcerated at Broadmoor, where he continued to paint until his death in the year the novel opens.
But as the plot evolved "Dadd became less relevant," the author reveals. Pring came the fore, though Dadd's influence remains as a Pre-Raphaelite artist in the story and its "love interest".
And the author's research into the asylums and the professional theories of that era have, he believes, rendered his representation more realistic than most that have gone before.
O'Reilly – who has just returned from a spell in Edinburgh to the Sheffield home he shares with his novelist wife Sally, 63, with whom he has two grown-up children Georgia, 28, and Declan, 26 – tells P.S: "When you think of asylums, you think of the snake pit variety from the Schlock movies, of patients in leg irons lying in urine-soaked straw. Asylums were like that up to the 18th Century. But I have tried to make my book realistic.
"It is not as sensational but it is more engaging and involving if the environment seems real.
"The late 19th Century asylums were fascinating. I wanted to look at how they were run, the use of sedation and the approach they took. But I was also interested in the ideas of eugenics and social Darwinism.
"I was interested mainly in how Dr Rastrick views women, and how he tries to impose his idea of women on to his patients in ways that are disturbing but make for a good read. There's darkness in there and echoes of Dr Jekyll and Mr Hyde."
The challenge faced by a modern, mature, male author writing a young Victorian woman, was easily met. He says: "You can do anything you want in fiction but it has to be convincing, so I did have some input from the women in my family and women on the publishing team. They suggested things that I possibly wouldn't have thought of as a man."
It works. "No one has accused me of appropriation so far and I have not had anybody say they were not convinced by it," he smiles.
He is now researching his third historical fiction. But he confesses: "I would also like to do more literary and experimental fiction."
Noel O'Reilly The Darlings Of The Asylum, HQ, £16.99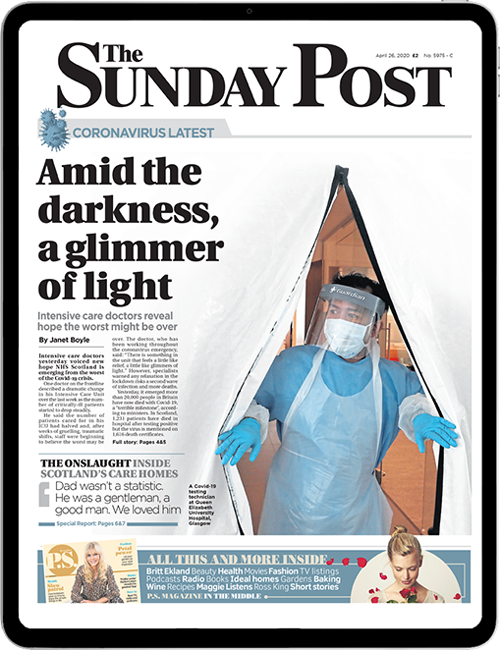 Enjoy the convenience of having The Sunday Post delivered as a digital ePaper straight to your smartphone, tablet or computer.
Subscribe for only £5.49 a month and enjoy all the benefits of the printed paper as a digital replica.
Subscribe