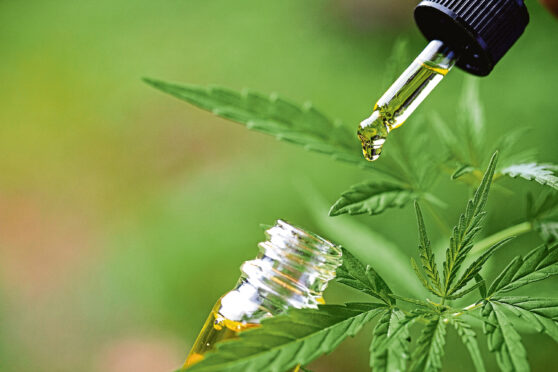 Watching her son take a cocktail of strong painkillers and medicines each day, battling anxiety and unable to sleep, Bev Harrow felt helpless.
Geordie, now 18, was just a youngster at the time, suffering an array of conditions, from cyclical vomiting syndrome, which meant enduring being violently sick every 10 minutes for days at a time, to complex regional pain syndrome.
As he grew older, his health complexities grew, with diagnoses of inflammatory bowel disease, Raynaud's syndrome, scoliosis (which is treated by wearing a body brace 22 hours a day), autism spectrum disorder, Asperger's, and life-threatening allergies.
The health issues made for a tough journey for Geordie, often missing school because he was too ill to go, or enduring lengthy stays in hospital. "Geordie was a desperately ill little boy and it was devastating to see as a parent," said Bev, 53. "He missed about 50% of school. He was in so much pain he could barely function and his cyclical vomiting syndrome dictated his life.
"We couldn't plan a holiday, even a day out, as we didn't know if he would be able to get out of bed.
"At one point he was destined for a future as a disabled adult, requiring full-time care."
However, these days Geordie has turned it around. Now a young man, he has achieved A grades in all his Highers and is undertaking an HND in software engineering. The teenager has high hopes of going to university in 2024 and will hopefully leapfrog into third year.
His mother says his amazing recovery is down to cannabidiol (CBD), a compound found in cannabis. It doesn't produce the "high" that the plant is commonly known for. Instead, it is thought to help with an array of health difficulties, from anxiety to weight loss. It has become a familiar sight in recent years, with CBD being used to infuse all sorts of products from drinks to sleep sprays.
Bev says her son is now "solely powered by CBD, and living his best life". He no longer needs strong painkillers nor the array of meds he previously took to protect his stomach.
"I'm so happy, relieved and proud, all in one go. Geordie's future is bright and his success, his triumph over adversity, continues to shine like a beacon of hope," she added. "He's doing amazingly well."
Geordie's CBD progress began when Bev heard about it as an alternative treatment and started to collate research from across the globe in a bid to help her son.
She read about CBD balms and, one day, decided to try making her own, mixing CBD with essential oils for a non-pharmaceutical option.
In 2016, the former construction company director created her first balm, Buzz Off, to help with Geordie's severe allergy to wasp stings.
Before long, she also developed healing balms for other ailments.
Geordie used to wear painkilling patches on his feet but was allergic to the latex which made them stick on. So the mum of three thought a balm might be a better option.
Before long, she had a whole collection: Buzz Off for stings, Soothe for his eczema and the scrapes and burns caused to his fingertips due to Raynaud's, Relax to help him with anxiety and get to sleep and, a year later, Ninja – the most powerful CBD balm on the market – to help with inflammation and pain.
"It was because of Geordie that I started making the balms," said Bev. "As a mum, I just wanted to do whatever I could to help him feel comfortable.
"I just made them for Geordie initially, but would give them to family and friends to try if they had an ailment.
"The feedback meant I ended up turning it into a business, and in 2019 I launched Herbal Health."
The company had a successful first year but it was in 2020, during lockdown, when the business really took off.
"This was a time when people were anxious, had trouble sleeping, or getting to see doctors for ailments, so many turned to us as an alternative pathway," said Bev.
Herbal Health now has more than 25,000 followers, from royalty to Paralympian athletes, using Bev's balms to help with a range of health issues, from pain-driven conditions to anxiety and sleep disorders.
As well as for people, she's developed a hemp oil range to help pets, too.
Bev says the feedback from her customers is all the assurance she needs that her products achieve results.
"We have social media chat forums where people tell me what they've been using the balms for and how they've helped – and for many people they've been life-changing," Bev said. "For me, it's not about the money, it's about helping other people in the same way that the balms have helped Geordie, in any way that I can.
"The difference between him a few years ago and how he is now is just amazing."
She explained: "All I want for my son is for him to be happy and enjoying life and he certainly is just now.
"Geordie is always going to have health difficulties and pain but if we can manage his symptoms with CBD instead of powerful drugs with side effects, it's just better all round. If he's happy, I'm happy and if I can make other people's lives more bearable then I know I'm making a difference."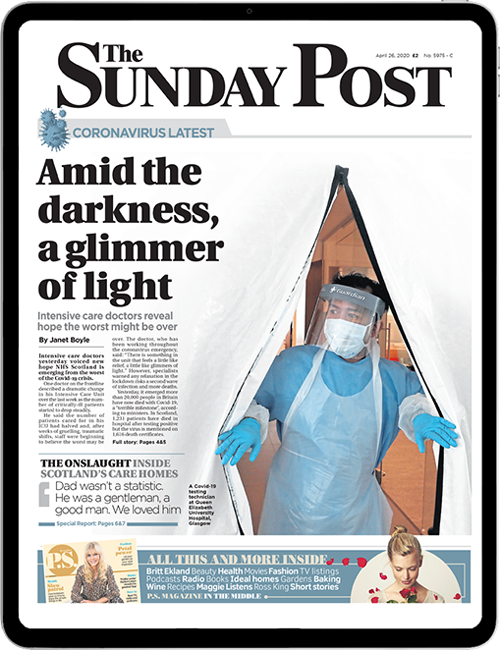 Enjoy the convenience of having The Sunday Post delivered as a digital ePaper straight to your smartphone, tablet or computer.
Subscribe for only £5.49 a month and enjoy all the benefits of the printed paper as a digital replica.
Subscribe