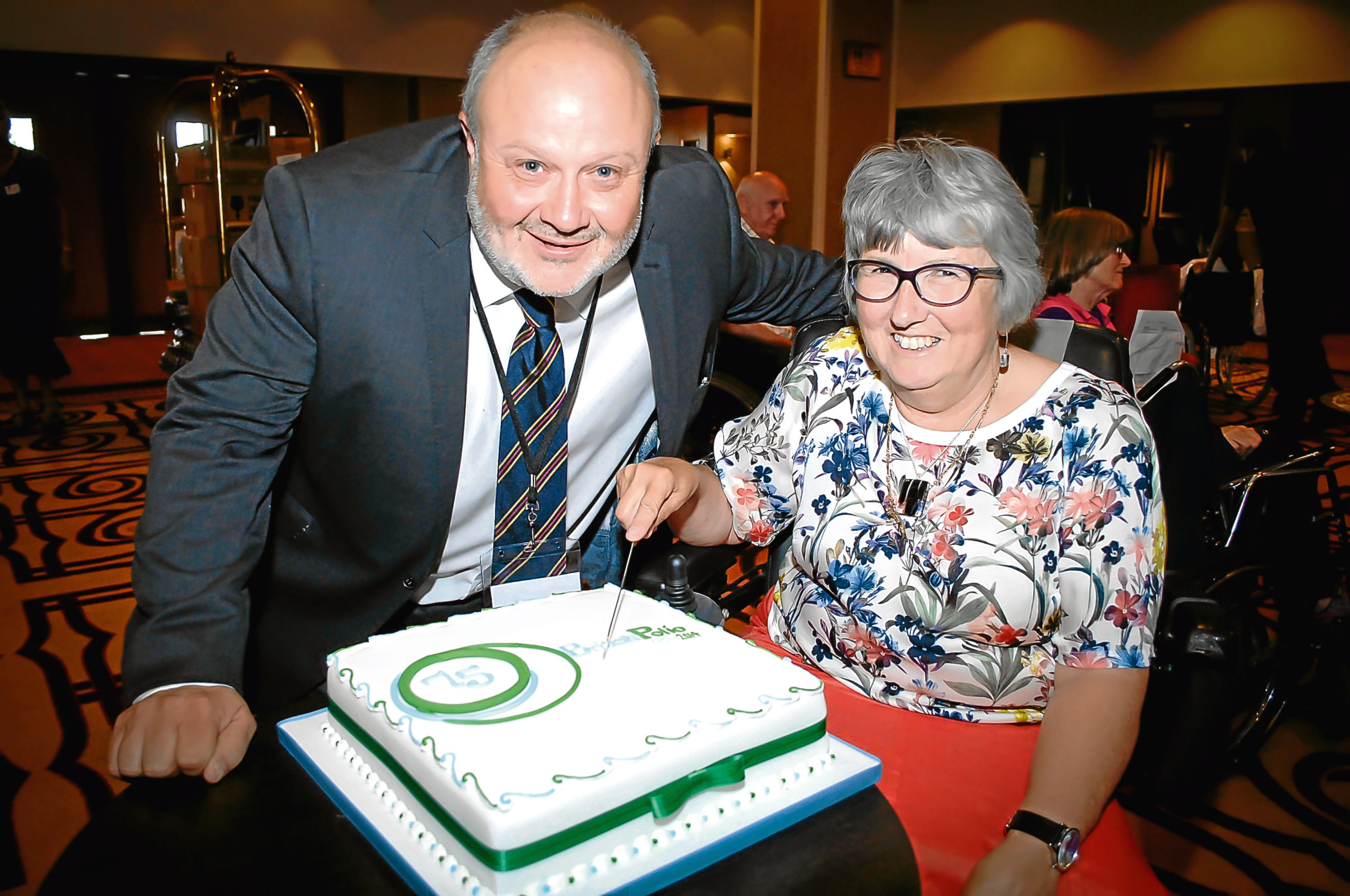 PAM JONES can consider herself unlucky to have caught polio.
She contracted the disease just before the new vaccination was made available in her home county.
It led to isolation in hospital, several surgeries and permanent paralysis of her left leg.
It's also left her with post-polio syndrome (PPS).
But after enjoying a fulfilling career, albeit one cut short by her PPS, and serving as chairperson of the British Polio Fellowship (BPF), you'll find Pam is not a woman to complain.
"I caught polio in the summer of 1957," says Pam, who's now 68 and lives in Halesowen.
"I was born in Hereford and the vaccine had just come to there, but I missed it by a matter of weeks.
"We were up in North Wales on holiday and it's thought I caught it in an outdoor pool.
"I was nine, and my left leg became paralysed.
"I was hospitalised for about three months at that stage.
"Fortunately for me — not for her — there was a teacher who also contracted polio at the same time, so we were on a two-bed ward and it meant we weren't completely in isolation from any contact.
"But it was still very hard being parted from your parents for the first time, plus the fact they could only visit for an hour a day and had to gown up and put masks on.
"Eventually, I moved to a children's ward, but about three or four years afterwards, I needed a series of operations on my leg.
"That meant I had to go to the orthopaedic hospital up in Oswestry and was away from my family for some time again.
"My left leg was paralysed, but they said I also had polio in my other limbs and back, although the other bits of me recovered.
"The physiotherapists were very strict," recalls Pam.
"The one I had wouldn't allow me to get any transport to the appointment.
"I had to walk there and then walk home again — but they were being cruel to be kind."
Though Pam was left with progressively deteriorating mobility, it was post-polio syndrome that spelled the end of her much-loved career.
"I wore a calliper on my left leg, and gradually as I went through my 30s, I had to walk through a stick, then in my 40s I needed crutches," she reveals.
"I've been using a powered wheelchair for 17 or 18 years now.
"There was always a disability there, but not the symptoms I got later on.
"I was a clinical occupational therapist treating patients, and then I managed the service across the borough in charge of 80 staff.
"I had a lovely time, but I had to retire early because I just found that I was getting exhausted, and access to various buildings was difficult.
"The muscles in my supposedly-good leg and my arms are a lot weaker than they were, and I get pain in my joints that definitely isn't arthritic.
"I can't tolerate being cold, particularly my legs.
"They can be cold all the way through summer, so my heating is always on.
"I also find I get exhausted very quickly, and not the normal exhaustion from exerting yourself.
"You just have to pace yourself so you don't get overtired, otherwise it can knock you out for around two days.
"Last year, I was working very hard because I was chairperson of a few things," says Pam.
"I eventually collapsed with exhaustion and spent three weeks in hospital just sleeping.
"That was PPS.
"My job gave me some insight into managing my condition.
"I live in a bungalow now, and along the way, I've made sure I had the doorways widened before I needed to, because I knew I'd need a wheelchair eventually.
"I got rid of all the steps and I've got various bits of equipment as I've gone along — doing it myself rather than through anyone.
"But at the same time, you fight against looking as though you've deteriorated," admits Pam.
"I needed a chair much earlier than I began to use one, and I moved into my bungalow a lot later than I should have.
"But you think: 'No, no, I can do this — I don't need to adapt any more.'
"I think that pig-headedness comes from when we were children with a disability and we were taught just to get on with it, and that you had to work much harder than anybody else to get where you want to be.
"I'd belonged to the BPF ever since I had polio.
"When I took early retirement I became a trustee and that led me to eventually become chairperson.
"I just like being involved with things," Pam adds.
"I couldn't bear to just sit at home and watch television or knit."
---
READ MORE
Musician struck with lung cancer can get back to the stage
Sisters raise awareness of aortic dissection that killed their brother aged just 34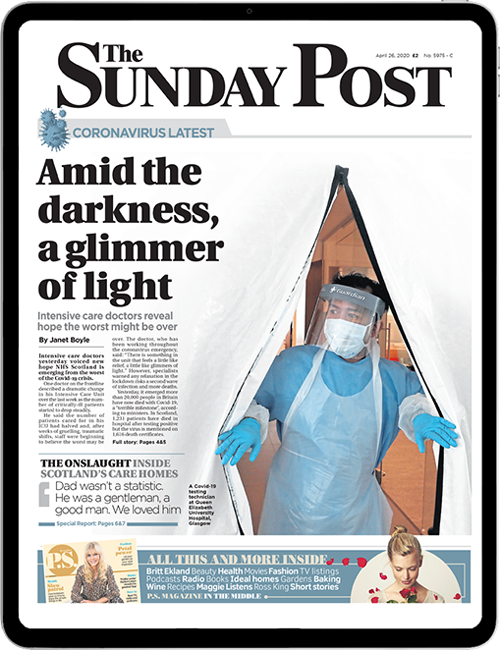 Enjoy the convenience of having The Sunday Post delivered as a digital ePaper straight to your smartphone, tablet or computer.
Subscribe for only £5.49 a month and enjoy all the benefits of the printed paper as a digital replica.
Subscribe