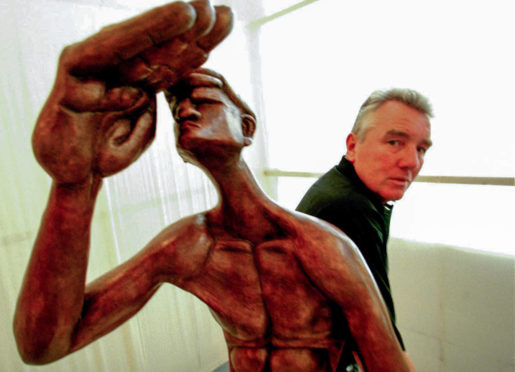 It was known as the Gilded Cage, where some of Scotland's most violent men went in and artists and poets came out.
The Barlinnie Special Unit operated in Glasgow for 20 years but it was closed, despite remarkable success, after being condemned as soft-touch justice.
However, leading criminologist, professor David Wilson, says the time is right for the unit to return along with the attitudes towards rehabilitation of prisoners it came to symbolise.
Wilson, once Britain's youngest prison governor, urges the authorities to use every possible tool to properly prepare prisoners for release and give them the guidance and support to ensure they remain free.
He said: "There was something in the Scottish criminal justice system that quite clearly did work, but we got rid of it."
"The Barlinnie Special Unit was for those people who really were a danger and it was able to turn their lives around.
"Of the 36 men that went through the Barlinnie Special Unit — men who were damaged, dangerous and disturbed — only two ever reoffended. Compare that to today where within two years, 50% of adult males and three out of four young offenders will have committed another crime."
Jimmy Boyle, the most famous graduate of the Special Unit, who, jailed for stabbing a man to death, transformed his life after his creativity was encouraged in the unit. Boyle, who wrote an acclaimed memoir, A Sense of Freedom, became a successful artist on his release and has not reoffended.
But, despite remarkable success, the unit – which became known as the Nutcracker Suite – was abolished in 1994 after being criticised for being too soft on offenders. It was a political decision, according to Professor Wilson, and one not guided by the need to make dangerous men safe for release.
"There was a belief that people in Barlinnie were getting art and drama courses, therapeutic interventions and people who hadn't committed crime couldn't get. It was seen as being too soft. But what it did was stop these men reoffending."
He will call for a return to more enlightened policies around incarceration tomorrow in the flagship annual lecture staged by leading community justice organisation Sacro.
He said: "When it comes to penal theory, originally we thought nothing worked, and people can't change. Then we started to think that some things might work. Then we looked at what did work.
"The Special Unit wasn't allowed to be seen to have worked. The unit didn't get closed down because it failed. It got closed down, despite the fact it was successful."
Professor Wilson is a former prison governor and at 29 became the youngest governor in England. During his career, Wilson has come into contact with some of Britain's most notorious criminals, such as Charles Bronson and Dennis Nilsen. He believes treating convicts harshly is counter-productive.
"The bread and water approach only hardens the attitudes of those subjected to it," he said. "With the exception of maybe two handfuls of people in Scotland, every person currently locked up is going to be released. And when they are, we want them in a better position to reintegrate back into society.
"I would love to live in a world that was black and white but all of the issues that I have to deal with as a criminologist exist in the grey.
"If I had a message, I would say send people to jail sparingly, because it will not achieve what we think it is going to achieve. In fact, it will be counterproductive. It will actually make matters worse.
"If you had a school that failed to teach three out of every four of its pupils to read or write, you wouldn't be sending more pupils there."
Professor Wilson believes there is a place for prisons – but that alternatives need to be used – and used properly. He said community justice programmes successfully managed by organisations like Sacro are crucial in keeping criminals out of jail and helping ensure former prisoners do not reoffend.
Properly funding effective community justice programmes is, he said, better than spending money putting someone behind bars only for them to reoffend on release.
Professor Wilson said: "There will always be some people who need locked up. I've worked too often with too many people that I would never want to see walking the streets again but we need to use prisons sparingly. The problem with things like tagging, restorative justice and alternatives to prison, is that they tend not to be alternatives. They tend to be in addition to prison. We still lock people up in ever-increasing numbers.
"We're too busy looking at the back end of the criminal justice system, rather than the front end. Prison is the backend and we should be loading the front end. I want to see government talking about policies which deal with homelessness, mental health, addiction and employment and strategies for keeping young people in schools for as long as possible.
"We should be treating it like a public health issue. That is the approach of the Glasgow Violence Reduction Unit, which later became the Scottish Violence Reduction Unit.
"This is an incredibly useful approach, both in terms of reducing the amount of violence, crime and taxpayers' money we have to spend on maintaining a penal system that currently has its highest ever number of people being locked up."
As part of his Sacro lecture in Edinburgh, Professor Wilson is also planning to examine Scottish crime fiction and ask why so many novels feature serial killers and whether it affects how Scots think about crime.
He said there have been five serial killers in Scotland since World War Two but 75 Tartan Noir novels feature multiple murderers. He said: "This kind of constant use of the serial killer has an impact on people's perception of the amount of violence that exists in Scotland. I don't understand why we're not talking more about our achievements in reducing offending, things like the violence reduction unit.
"Perhaps there's something in the Scottish character that doesn't like to celebrate success. We don't like to be seen as being boastful.
"In fact, people are in England. People want to know what we're doing that's worked so well."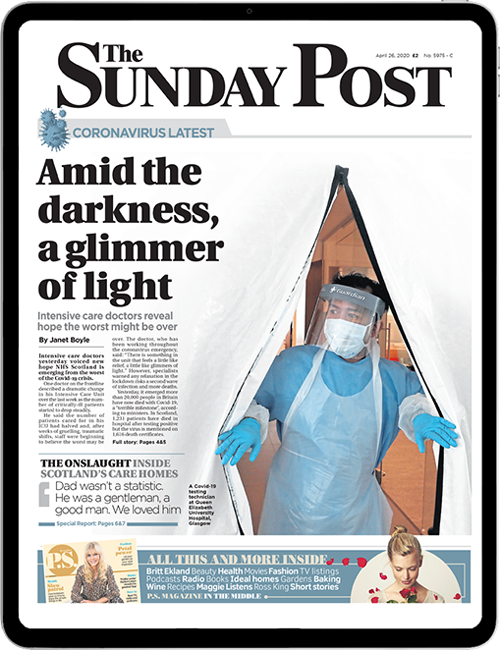 Enjoy the convenience of having The Sunday Post delivered as a digital ePaper straight to your smartphone, tablet or computer.
Subscribe for only £5.49 a month and enjoy all the benefits of the printed paper as a digital replica.
Subscribe