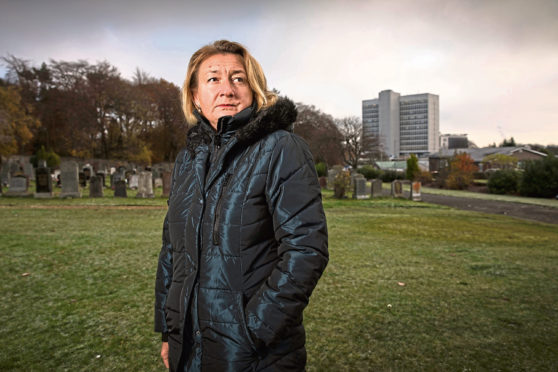 He is a forgotten Polish war hero who fought the Communist Bolsheviks in the Russian Civil War and defended Warsaw from Soviet attack in 1920.
But major general Mikolaj Osikowski fell out of favour with the commander of the Polish Armed Forces and was held in a Scottish prisoner of war camp until his death, when he was buried in an unmarked grave after the Second World War.
Now, thanks to a campaign by his great-granddaughter, which even saw her move to Kirkcaldy, major general Osikowski will finally be honoured with a fitting memorial.
His great-granddaughter, Dr Anna Pawliszewska, from Gdansk, moved her husband and two children to Fife to honour a promise to her dying father that she would ensure the major general's final resting place was marked. And on Saturday she will see a grand gravestone unveiled at Hayfield Cemetery by Poland's ambassador to the UK.
Major general Osikowski was decorated with the highest military honours during a distinguished career. He served as an officer in the White Army which fought the Communist Bolsheviks in the Russian Civil War. He went on to command a division that defended Poland's capital city Warsaw from the Soviets in 1920. The victory paved the way for a peace treaty and Poland's independence from the Russian empire.
So when the Russians invaded Poland during the Second World War in 1939, major general Osikowski was a target.
Anna, 49, said: "One day he went out to buy cigarettes – he didn't even have his coat on – and he met one of his soldiers who told him the Russians were coming to get him. He had to flee, first to Romania then he made his way to France, then he was evacuated to Scotland. He never saw his wife and daughter again."
When he arrived in the UK, major general Osikowski wanted to resume active service and fight with the Allies.
Instead, he was put in a Polish prison camp on the Isle of Bute when he was ostracised the commander of the Polish Armed Forces, General Sikorski, until the general's death in a plane crash in 1943. The prison camp was overseen by Polish forces and the British had no control over the people held there.
Anna said: "After Sikorski's death the camp was closed and he ended up in Kirkcaldy. He would write letters to his wife and daughter in Poland. He would write: 'If God allows, I will come and see you again'.
"But the pro-Soviet government censors would open the letters and add a note next to it to say this will never happen."
The war hero would also write about his wish to meet his only grandson, Jerzy Bakowski, Anna's father. But he never did.
In 2008, when Anna was working as a paediatrician at St Thomas' Hospital in central London, she took her father to Kirkcaldy to find out what happened to major general Osikowski's body after his death in 1950.
They wanted to have his remains exhumed and returned to Poland. But this was denied by the local authority when it was discovered that he was buried with two other Polish soldiers and a baby girl.
"It was very distressing for my dad," Anna said. "But when we were there my dad noticed the Victoria Hospital was next to the cemetery and he turned to me and said: 'Maybe one day you will work there'."
When he returned to Poland, Anna's father vowed to ensure the grave was properly marked, but he died in 2012. When he was battling cancer, Anna promised to ensure his grandfather was honoured.
She began applying for jobs in the UK and was offered two posts – one in London and one at the Victoria Hospital in Kirkcaldy.
She said: "I thought it was my father's way of telling me that I should go to Kirkcaldy. I did think it was some kind of divine intervention from my dad and his family."
Anna moved to Fife in 2013 with her husband and two children. She began working at Victoria Hospital where her office overlooks the cemetery.
After a series of letters, the Polish government agreed to arrange a memorial to major general Osikowski. Poland's ambassador to the UK will unveil the new headstone in a ceremony this Saturday.
Anna said: "I am happy because it's been an overwhelming burden on me."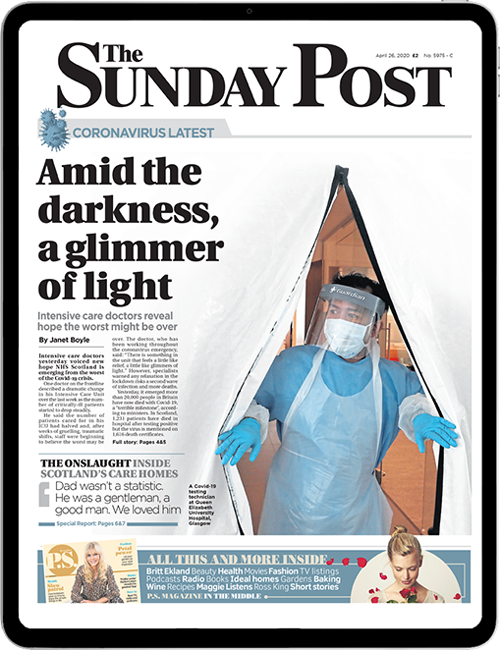 Enjoy the convenience of having The Sunday Post delivered as a digital ePaper straight to your smartphone, tablet or computer.
Subscribe for only £5.49 a month and enjoy all the benefits of the printed paper as a digital replica.
Subscribe