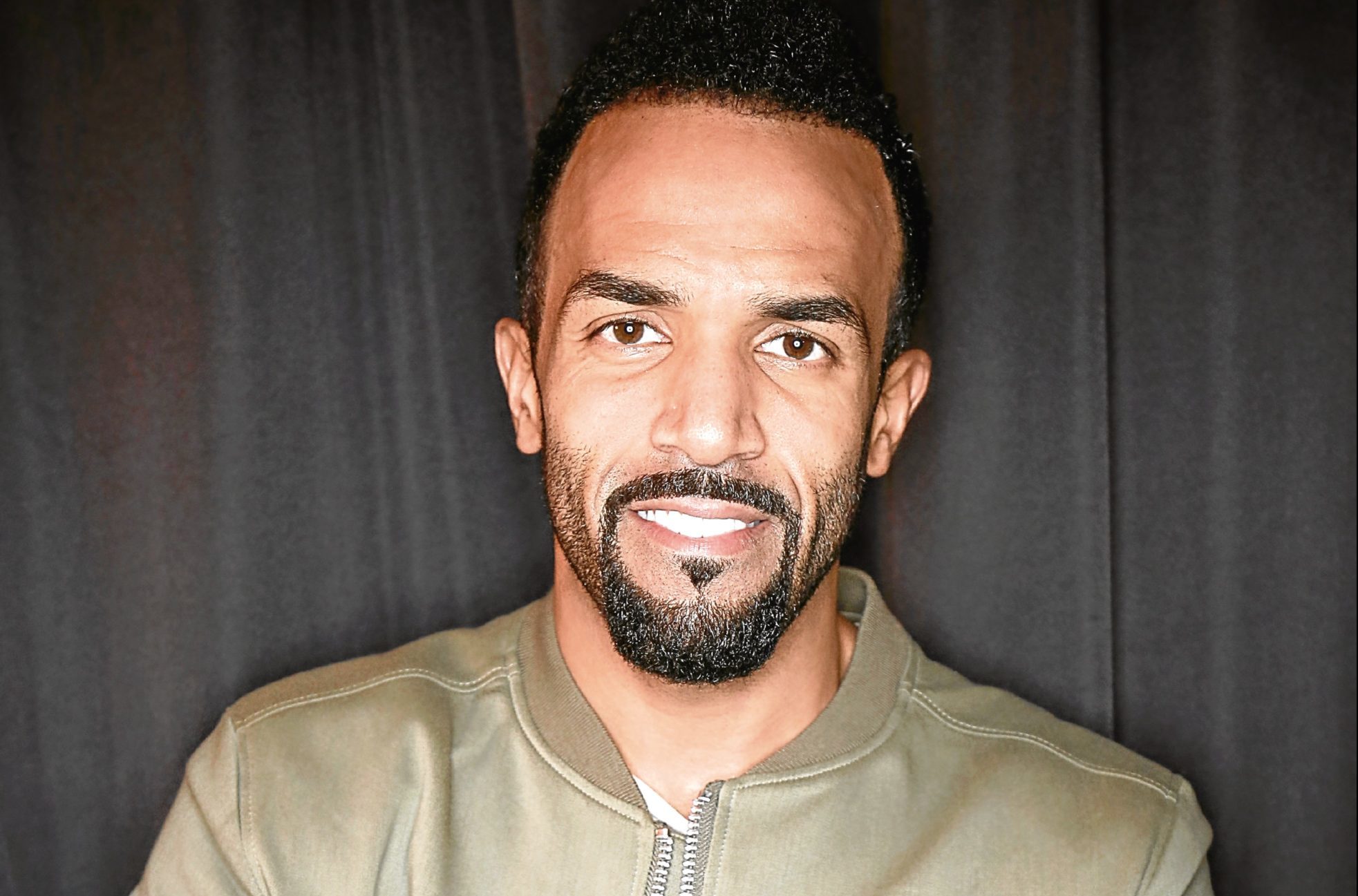 ALBUMS that sold by the million and sell-out gigs around the world gave Craig David a lifestyle he could never have imagined.
He swapped everyday life in Southampton for glitz and glamour in Miami.
But the singer never forgot how his parents scrimped and saved to help make it all possible – and he's told iN10 how he splashed out to surprise him mum with a new house.
"We were just an ordinary working-class family but my mum and dad gave me everything they possibly could," says Craig, 35.
"They made me feel like I had all a boy could have asked for, be it computer consoles for Christmas or the record decks I needed.
"I knew they were spending money beyond their means and that made me get a hustle on.
"You can have all the dreams in the world but if you don't act on them then it's just talk – I wanted to make records and I had to work out how to put money in my pocket.
"I used the record decks to make mix CDs that I could sell at my college, the barber shop, anywhere I could.
"I hustled to the point it all joined up and I'm glad I experienced that because it helped define who I am."
Craig's mum and dad split up when he was a kid but he was thrilled to be able to pay them back for their early backing, most extravagantly with his mum.
"I knew none of what happened would have been possible without my mum and dad sacrificing things to let me go and DJ at such a young age," he reveals.
"The best feeling ever was being able to buy my mum the house.
"For most of the time, we'd been living in a council flat and it was great to surprise her with a house with a garden.
"Outside of the music side, it was the most exciting thing for me.
"I told her I was taking her for a drive and when we got to the house I got her to hold her hands over her eyes as I led her up to the door.
"She had no idea at all what was going on.
"I told her this was her new house as I led her through every room, but she still wasn't believing it.
"Seeing her face was amazing."
From his breakthrough with the album Born To Do It in 2000 success followed success for Craig, then still just a teenager.
Singles such as Re-Rewind, Fill Me In and 7 Days were global smashes and he had 20 UK Top 40 singles, seven Top 40 albums and sold 14 million records.
But he disappeared off the radar in the UK when he upped sticks and moved to the States.
He admits it was hard to motivate himself to make the music he wanted with the temptations of sunny Florida beaches during the day and then a vibrant nightlife.
A decision to return to the UK a year or two back, though, led to a remarkable comeback.
His new album, Following My Intuition, shot straight to No.1 recently, a full 16 years after Born To Do It did the same thing.
And he concedes that success is all the sweeter second time around.
"The first time I was so young everything just rushed past too fast.
"After 16 years, to have another album also go to No.1 is so much more appreciated.
"I've had fans who were with me in the start saying how much they love it and teenagers suddenly discovering this guy called Craig David!"
Fans old and new will get a chance to see his energetic performance when he undertakes his Following My Intuition Tour next year.
It's his biggest UK arena tour in 15 years and he'll play Glasgow's SSE Hydro on April 3 and Aberdeen's GE Oil & Gas Arena on April 4.
Rita Ora and Sting are just a couple of the big names Craig has worked with over the years.
But he says there was one celebrity encounter in particular that really left him stunned.
"I ended up performing for one of Samuel L. Jackson's charities," adds Craig.
"I got an email from him – signed just 'Sam' – saying he'd love for me to play.
"When we met I couldn't but think of all the huge films he'd made, but he was such a humble guy."
Craig David, SSE Hydro Glasgow, April 3, GE Oil & Gas Arena Aberdeen, April 4.