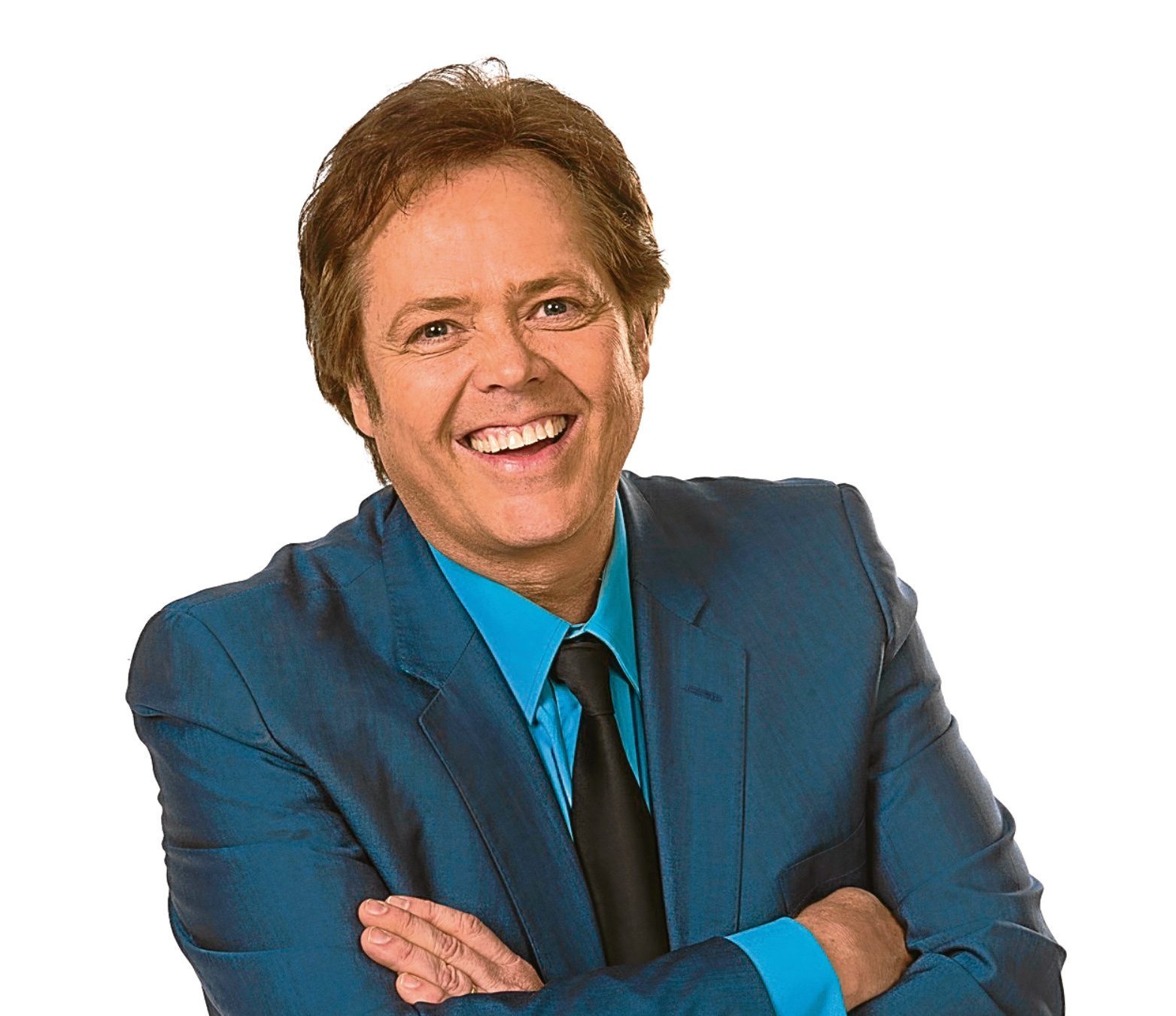 IN a career stretching back 50 years, Jimmy Osmond hasn't experienced boos from the crowd too often.
But he's currently hearing jeers every night in Aberdeen – and he loves it, because it means he's doing his job well.
The 54-year-old entertainer, regarded as one of the nicest people in showbiz, doesn't seem the obvious choice to play the panto bad guy. Yet he's chewing up the scenery and having the time of his life as Abanazar in Aladdin at His Majesty's Theatre in Aberdeen.
"I've only played the baddie once before, when I was Captain Hook in Peter Pan, and to get a reaction like I did was lots of fun," smiled Jimmy.
"I also played Billy Flynn in Chicago, which is kind of the bad guy.
"This is my sixth panto. I've done Peter Pan, three Cinderellas, where I played Buttons, and I was Widow Twankie in another version of Aladdin."
Pantomime is a quintessentially British tradition which doesn't always make sense to people beyond these shores, but Jimmy says his showbiz early days provided the perfect training ground.
"Most Americans don't quite get it," he admitted. "But if you tell them Shrek is basically a panto – family storyline, songs and so on – then they understand.
"I grew up in the vaudevillian tradition, around people like Bob Hope and Andy Williams, where we always did skits on our shows, so I took to panto like a duck to water."
Jimmy has taken over from Elaine C. Smith in Aberdeen after the Two Doors Down star returned to panto in her native Glasgow.
He's starring alongside His Majesty's panto regulars Jordan Young (River City, Scot Squad) and Alan McHugh (Limmy's Show) and had to undergo a crash course in Doric.
"I'm really enjoying the show and Alan and Jordan are so funny.
"I have fewer nerves now that I know all the words.
"There is a lot of Doric in the script and I say a lot of it! Learning words and phrases like 'heuchter teuchter' was a challenge, but it's fun to see the reaction.
"Even if I mess it up, people still appreciate it.
"I used to live in Japan and I had a TV show there. It was all improvised in Japanese and I had to play a foreigner who messed up the language, so it's something I'm familiar with."
Jimmy has been joined in the Granite City by his wife Michele and their four children, and he's looking forward to exploring the area.
"I've only been to Aberdeen once before, so it's good to spend time in one place and get to know it.
"We're going to hire a car and drive up and down the coast.
"We'll spend lots of time together and have a proper Christmas.
"That's why I started doing pantos – because they're just a fun, family product.
"We have Christmas Eve traditions that we'll carry out. Everyone gets a present of pyjamas from Santa. We treat it legitimately and no one makes fun of it.
"The kids grow up so fast, so it's all about making memories."
Jimmy's family are returning to the States briefly for New Year, but he's wants to experience a Scottish Hogmanay by attending the Stonehaven Fireballs ceremony.
He has just a couple of weeks off after panto before he begins a UK tour of his Andy Williams tribute show, Moon River And Me.
"I've never experienced a Scottish New Year's Eve, so that's going to be a cool new experience," he added.
"We're trying to decide what we'll do between the panto ending and the tour beginning. We might talk to our kids' schools and see if they'll let them stay with us for a little while longer. If so, we might go to France for a holiday.
"The Andy Williams show is a labour of love. "Before he passed away, he asked me to keep his legacy alive, so I created a show for his theatre. Promoters from around the world heard about it and I received offers to take it on tour.
"I did 27 shows here last year and now we're doing 40, before I move on to my '70s Jukebox show.
"It's great fun singing the songs I love."
And there won't be a single boo to be heard.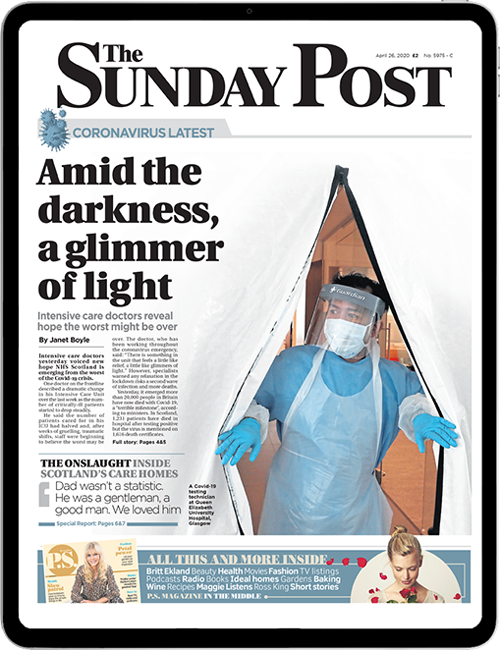 Enjoy the convenience of having The Sunday Post delivered as a digital ePaper straight to your smartphone, tablet or computer.
Subscribe for only £5.49 a month and enjoy all the benefits of the printed paper as a digital replica.
Subscribe