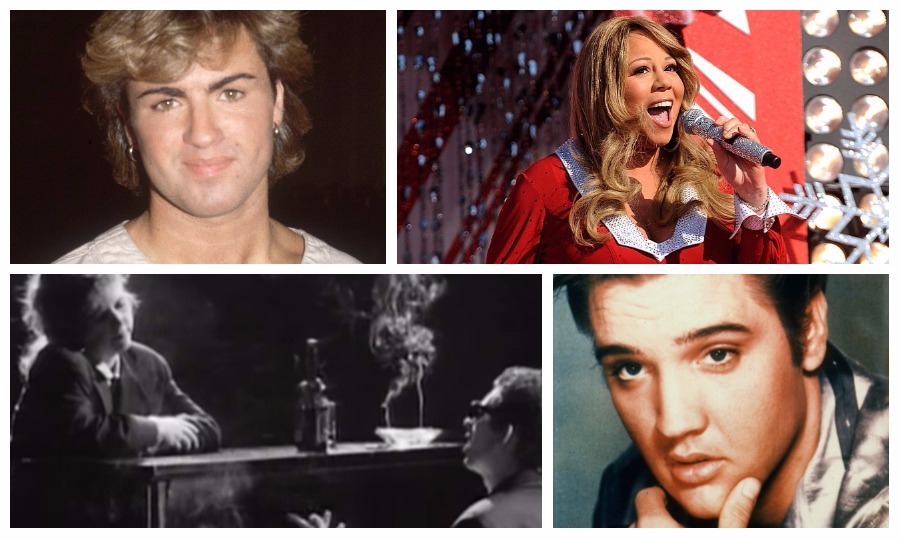 CHRISTMAS number one has long been a badge of honour for many musicians.
But what about those who missed out and had to settle for second place?
Here's our pick of ten top Christmas number twos…
---
1964 – Petula Clark – Downtown
The English singer's New York inspired hit had a chart battle with The Beatles' I Feel Fine.
Unfortunately it couldn't quite budge John, Paul, George and Ringo from top spot.
2005 – Nizlopi – The JCB Song
X Factor winner Shayne Ward's That's My Goal kept this cult classic off number one.
The odd little ditty about riding a digger had been number one until the reality show release bulldozed it out of the way.
2014 – Mark Ronson feat. Bruno Mars – Uptown Funk
It was one of the biggest selling songs of the year and had been number one in the UK already, but in swooped The X Factor again with Ben Haenow taking the honour of Christmas number one.
It's safe to say, however, that one song was more memorable than the other.
1975 – Greg Lake – I Believe In Father Christmas
Not originally intended as a Christmas song, Greg Lake wrote I Believe in Father Christmas in protest at Yuletide commercialisation. He probably won't mind too much then that Queen's Bohemian Rhapsody kept him off number one.
"I got beaten by one of the greatest records ever made," he later said. "I would've been p***ed off if I'd been beaten by Cliff Richard."
1978 – The Village People – Y.M.C.A
Boney M.'s Mary's Boy Child topped the charts for Christmas 1978 despite the fact it didn't have a dance routine that nearly matched the disco classic it bumped into number two.
There was no need to feel down, however, as it did get to number one the next week.
1960 – Elvis – It's Now or Never
It had spent eight weeks at number one, so it was probably time for a change. Unlike Greg Lake earlier in the list, the King was in fact beaten by Cliff Richard for Christmas 1960.
I Love You, performed alongside The Shadows, was Sir Cliff's debut festive chart-topper despite having little to do with Christmas.
1968 – The Foundations – Build Me Up Buttercup
One of the few British bands to imitate the Motown sound, but sadly this classic didn't make it to number one.
And then worst of all (worst of all), it was held off by comedy band The Scaffold's Lily The Pink!
1984 – Wham! – Last Christmas
He may not have topped the charts with Wham! in 1984, but George Michael was at number one as part of Band Aid, who released charity single Do They Know It's Christmas that year.
Last Christmas is, however, one of the bookies' favourites to be 2017's number one after Michael's tragic death on Christmas Day last year. It would certainly be a fitting tribute.
1994 – Mariah Carey – All I Want For Christmas Is You
The US import failed to knock East 17 off the top spot as the boyband decided to Stay Another Day at the top.
Carey's throwback single was part of a Christmas album she released that year, and she now performs an annual series of festive concerts and even has her own brand of Yuletide cookies!
1987 – The Pogues & Kirsty MacColl – Fairytale of New York
Most assume this was Christmas number one at some point, but it was in fact beaten by The Pet Shop Boys cover of Always On My Mind when it was released in 1987.
It didn't stop the song becoming a Christmas classic, which regularly tops lists of the best festive songs ever made.