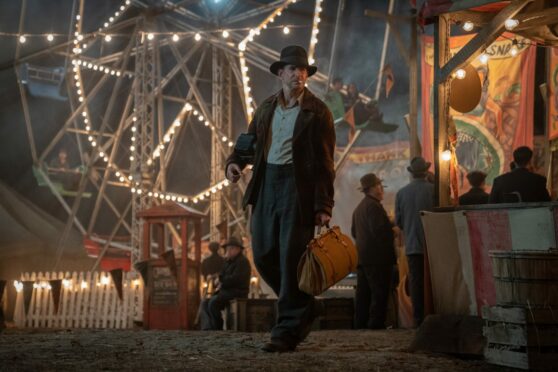 There were still 13 weeks left to shoot of Oscar-winning director Guillermo del Toro's new blockbuster when he shut production down due to the growing threat of coronavirus.
"When we made the call to shut down, nobody was expecting it," recalled del Toro, the mastermind behind acclaimed films such as Pan's Labyrinth and The Shape Of Water. "Everybody went to lunch and then we didn't come back for many months."
Six months, to be exact, but in a way it turned out to be a blessing for the film-maker, as it gave him time to reflect on what he had already shot and to do some extensive early editing to refine the material.
The unexpected lay-off appears to have been all for the good, as there is a lot of Oscar buzz around the movie – especially for its star and producer, Bradley Cooper, an eight-time Oscar nominee who many critics believe will finally have Academy Awards glory with his performance as Stanton Carlisle.
"What Bradley brings is incredibly moving," del Toro continued. "He has all the goodness, physical beauty and innate grace to show what could be for Stanton, but at the same time he has the skill to create a character of devastating darkness."
Based on the 1946 novel from American author William Lindsay Gresham, the fatalistic Nightmare Alley is regarded as peak mid-century noir.
When charismatic but down-on-his-luck Stanton Carlisle endears himself to clairvoyant Zeena (Toni Collette) and her has-been mentalist husband Pete (The Bourne Ultimatum actor David Strathairn) at a travelling carnival, he crafts a golden ticket to success, using this newly acquired knowledge to grift the wealthy elite of 1940s New York society.
With the virtuous Molly (The Girl with the Dragon Tattoo actress Rooney Mara) loyally by his side, Stanton plots to con a dangerous tycoon (Richard Jenkins), with the aid of a mysterious psychiatrist (Cate Blanchett) who might be his most formidable opponent yet.
"We created everything around him as you would with a movie star in the 1930s – the haircut, the wardrobe, lighting, everything was tailor-made to Bradley," del Toro explained.
For Silver Linings Playbook and American Hustle star Cooper, finding his slippery character's voice was key to inhabiting the role.
"As an actor, you need to believe your character's circumstances, because if I believe them, then chances are you're going to believe them," explained Cooper, who took on a Mississippi drawl for the role.
"Guillermo and I talked endlessly about the character, and we placed him as coming from Canton, Mississippi, so that was the start.
"It was really once I unlocked his voice that I felt the rest of the character was there."
Starring opposite Cooper is two-time Oscar winner Blanchett as his psychiatrist Dr Lilith Ritter, who has her own dark past she is trying to avenge. Their characters' scenes together in her office is a battle of the minds, two equally brilliant manipulators who could turn on each other at any time.
Blanchett explained: "The process of playing Lilith was that every day we'd discover a new, deep, frightening secret. There's a lot of damage behind what seems to be a calm, pristine exterior."
The Melbourne-born actress, who won best actress Oscar for Blue Jasmine in 2013, and best supporting actress for The Aviator in 2004, added: "She's a lone wolf and that's where she and Stan connect. They are both running from the past.
"There are a lot of destructive urges in Stan that have a parallel in Lilith. It's a manipulative, deceitful dance between them – and these things rarely end well."
---
Nightmare Alley, in cinemas from Friday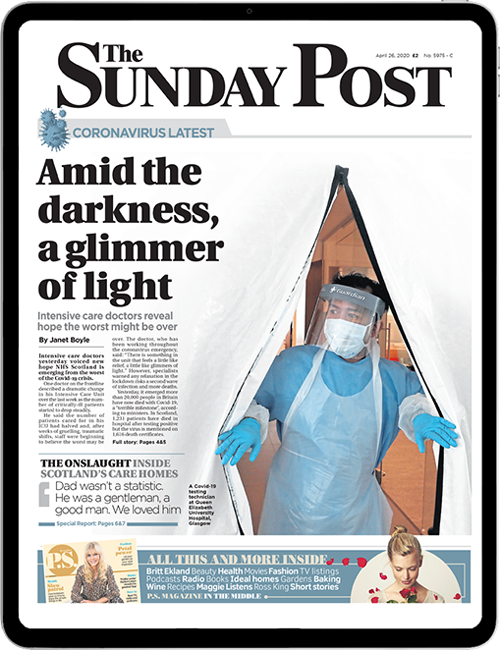 Enjoy the convenience of having The Sunday Post delivered as a digital ePaper straight to your smartphone, tablet or computer.
Subscribe for only £5.49 a month and enjoy all the benefits of the printed paper as a digital replica.
Subscribe