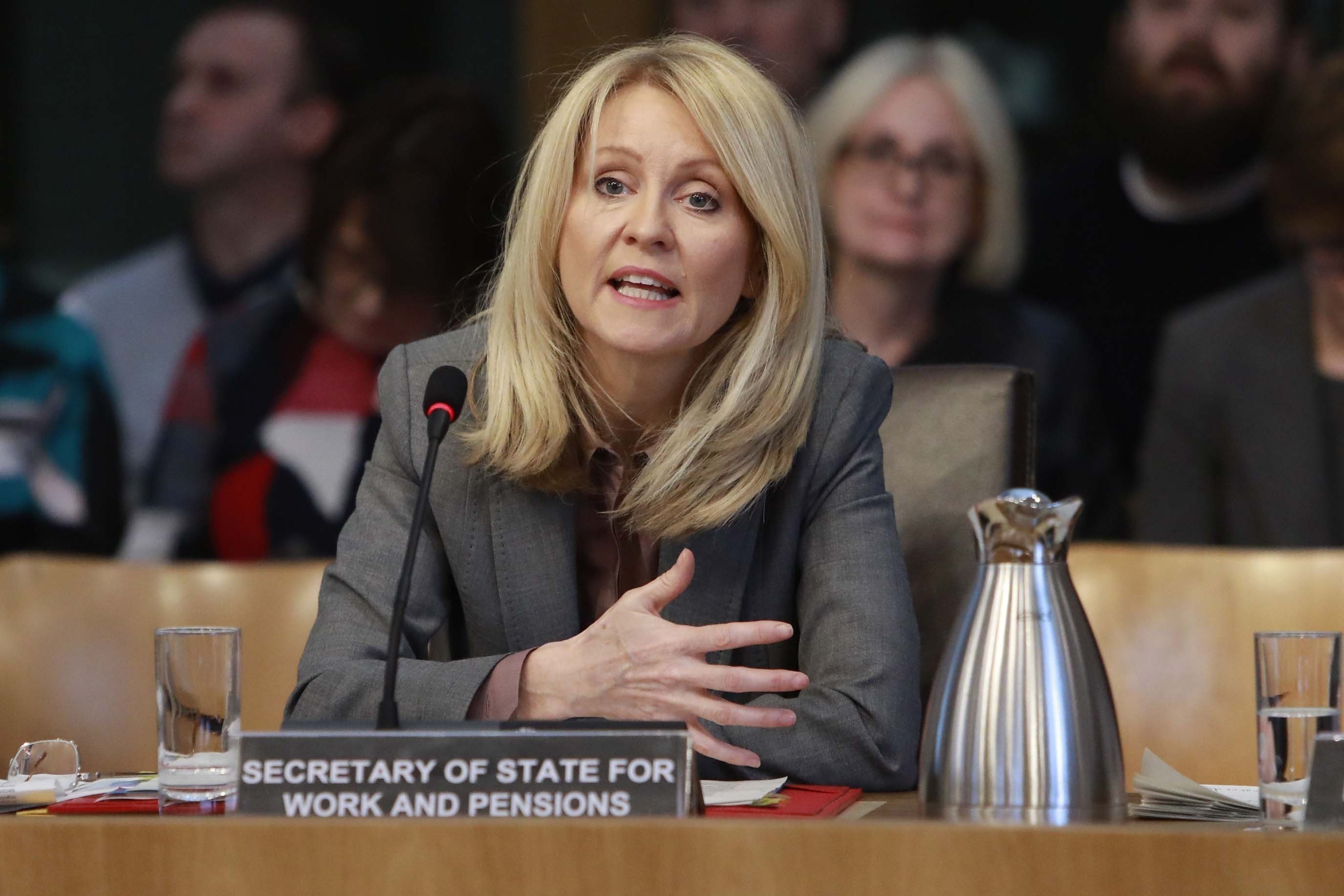 NICOLA STURGEON has branded the Work and Pensions Secretary "out of touch" for claiming the rape clause could help support rape victims.
Giving evidence to a Holyrood Committee, Esther McVey was heckled as she spoke on the rape clause, where women have to prove conception through non-consensual sex to qualify for tax credits for a third child.
She said this offers women potentially "double support" through money and an opportunity to talk they may have "never had before".
The Social Security Committee meeting was suspended as an audience member began shouting and then walked out.
? Esther McVey thinks the rape clause offers "help" and "support" to survivors of rape.

Don't be fooled – this is the same nasty Tory party. pic.twitter.com/DsxjVIlFp4

— Scottish Labour (@scottishlabour) April 16, 2018
Speaking after her speech at the STUC annual congress, Nicola Sturgeon said: "To me that just illustrates how out of touch Esther McVey and the Tory government are on these really sensitive issues of social security policy.
"I think most people think the rape clause is just abhorrent – the very notion of asking a woman or expecting a woman to prove she has been raped in order to access benefits for her children, no woman should even have to contemplate that, so to try to justify that by saying that it offers some benefits, I think, adds insult to injury."
Rape Clause rally planned one year on from introduction of controversial tax credit policy
Labour said Ms McVey's presentation of the rape clause was "skin crawling", the Lib Dems said it was "deluded" and the Greens said she tried to "defend the indefensible".
Earlier, the secretary was heckled by another audience member who shouted "you can't get into work if you're dead" at her as she argued Universal Credit is a "supportive system" aimed at helping people into work.
The intervention followed the SNP's Ben MacPherson asking Ms McVey to apologise for the "suffering and distress" caused by the "cynical and critical" system, which was set up to roll several benefits into one direct payment.
The audience member shouted out about a person who took their own life following sanctions and the meeting was suspended.
When people are being sanctioned after suffering heart attacks, it's clear the Tory welfare system isn't fit for purpose. pic.twitter.com/UBIO3IARNL

— The SNP (@theSNP) April 16, 2018
When it reconvened, Ms McVey said: "I am not oblivious to people who are incredibly vulnerable or who are in need, and obviously the gentleman felt he needed to have his points said about something that was very important to him and about somebody who was very vulnerable."
She said the department reaches out to vulnerable people and asked for the details of a man who was sanctioned while in hospital having had a heart attack, whose case was raised by SNP MSP George Adam.
Ms McVey insisted Universal Credit is "fit for purpose" but Mr Adam told her that her approach is "completely devoid from the real world".
A Department for Work and Pensions spokeswoman said: "We're ensuring women in these awful circumstances are supported in every way so they can receive the help that they need.
"We have always been clear that this policy will be delivered in the most effective, compassionate way, with the right exceptions and safeguards in place."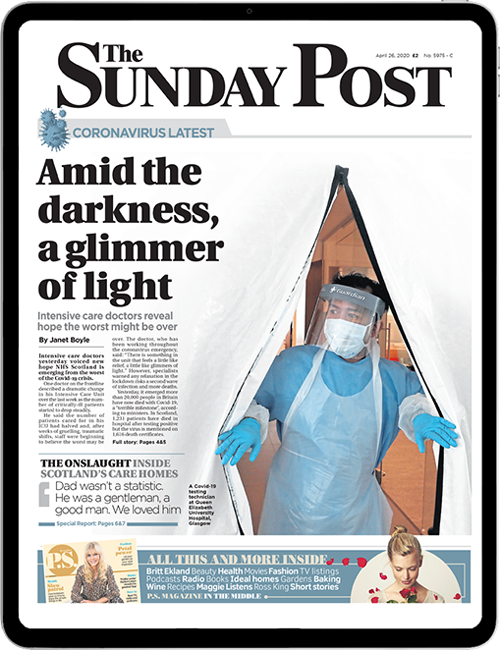 Enjoy the convenience of having The Sunday Post delivered as a digital ePaper straight to your smartphone, tablet or computer.
Subscribe for only £5.49 a month and enjoy all the benefits of the printed paper as a digital replica.
Subscribe