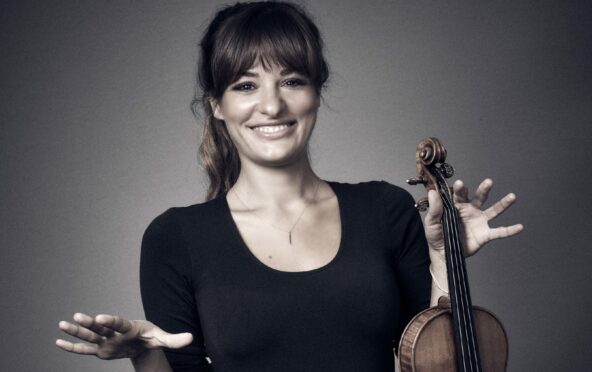 She has criss-crossed the globe playing to thousands, released a string of albums, and her phenomenal talent has been recognised with an MBE, a CBE and the Queen's Medal for Music.
But when asked to look back on her music career, Nicola Benedetti doesn't consider it "incredible" at all.
In fact, ever determined, the violinist says she still strives to make every year – and every performance – bigger and better than the last.
"I definitely never think it's incredible how far I've come," she said. "The thing I care about most is getting better at performing and I have got better over the years and I still have a lot of hope that will continue."
And in this matter-of-fact statement, lies the simple secret behind Nicola's success – she never stops trying.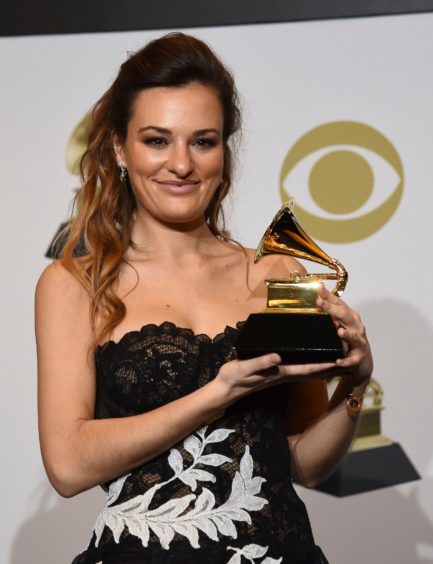 The 34-year-old star lives and breathes her music. She has had a violin in her hand since before she started school and quit her home town of West Kilbride, Ayrshire, in 1997 to pursue her music education at the prestigious Yehudi Menuhin School where she developed such a fervour for playing that she still practises for up to 10 hours a day.
After being hailed BBC Young Musician Of The Year as a teenager, Nicola – or Nicky as she now prefers – has made a name for herself as one of classical music's most in-demand performers.
So, when the world was forced into isolation 18 months ago, she admits it was the first time she was able to step off the hamster wheel and reflect. But the time away from performing only reinforced her drive and passion for playing.
Ahead of a "full-on few weeks" performing at The Proms, and as artist-in-residence at the Edinburgh International Festival, she said: "It was time I needed. I have been on the same train since I was 16 and I've never really taken any sort of long break.
"I had been talking about slowing down a bit for a long, long time so lockdown was an opportunity to do that.
"I love playing, it's my passion. The main thing for me is you can step away from things, which is very hard, but if you do, you have a sense of how much it means to you and how much you miss something.
"I do feel if I have too much time away from playing or making music in some form, I feel a bit lost. The relationship between myself and my violin is so intimate, it's hard to describe it. But when you are good at something it's such an enriching experience."
Dedication
Nicola's unflinching dedication and desire to make music makes it difficult to imagine her in any other scenario other than on stage, her Stradivarius tucked under her chin.
But the Scot, who now lives in London, reveals a love of cooking, nature and family gives her life some balance. And becoming an auntie to her sister Stephanie's daughter Siena, now two, has provided a new, joyous distraction from work. "In my downtime I do a good mix of trying to learn about different things and have some level of connecting with nature," she said.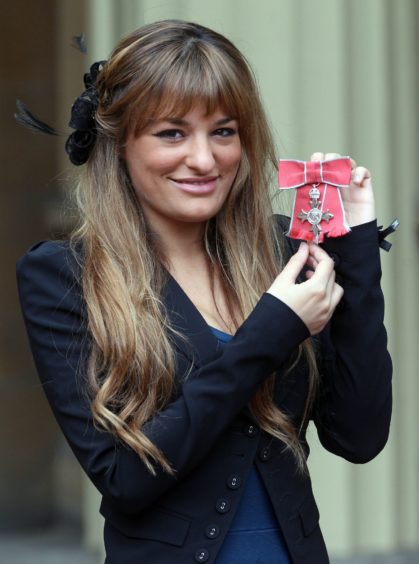 "Practice in this profession is isolating. It's very solitary and very static, so it's important to get out. It gets me moving.
"And to catch up with family, too. My parents are still in Scotland and my sister and her family are in England. Thankfully I have seen my mum and dad a number of times – a mixture of me coming up and them coming down.
"My sister plays the violin too, but it's not generally what we do when we get together. She was able to come to a recent concert.
"It's great to have a sibling who completely understands what you do and what's involved.
"She has been focusing on her family recently but before that she was doing a lot of touring with Clean Bandit, which she may be returning to soon.
"Being an auntie is the best thing ever. My niece is walking and babbling a lot and she's just a joy to spend time with and so much fun."
While she keeps it professional – and her private life very private – the musician has taken to Instagram during lockdown to connect with fans. From practice videos to the pasta she has cooked for dinner, her posts offer a behind-the-scenes glance at her day-to-day life.
She said: "When I can't be on stage and can't be in front of people, social media is a really ideal means of communication, but I managed to demystify the audience and become a bit more simple and relaxed and, I guess, a bit more transparent and in the moment.
"There is an element of peeking into people's lives that becomes unavoidable, but there are elements of control. My social media is completely tied to my profession…the prep that goes into playing a new piece or getting ready for a concert. But they are honest.
"The practice videos are live, with no staging. I have always had a bit of a motto to anything being shared on social media. If you are not uncomfortable with sharing it, then do it. But if you are uncomfortable or it has potential to ruin your life, you probably shouldn't be doing it.
"For me, sharing things like practice videos feels completely natural and comfortable and something I enjoy."
Charity
Nicola's other passion is her musical education charity, The Benedetti Foundation, which she set up to help mentor children and young people.
It's clear that she feels a weight of responsibility to give something back and during lockdown she continued her workshops online: "It was probably a month or so into lockdown before we devised the format for the Benedetti workshop online which was signed up to by over 7,000 people," she said.
"That was enormously time and energy-consuming, but an amazing experience and a chance to connect with people from all over the world.
"We're still in the first year and a half…but it's a huge responsibility that I'm just trying to do my best with.
"I think the extent to which I am able to help anybody is something I am super-humbled about all the time. There's a great amount of responsibility that I try my best to honour."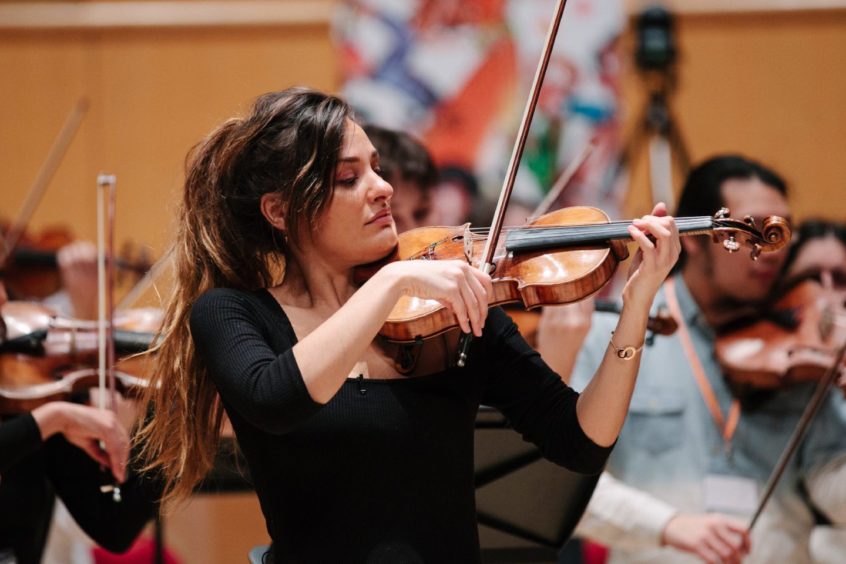 Nicola returned to live performing last summer, including an unforgettable performance at the Royal Albert Hall for a virtual Last Night Of The Proms, filling in last-minute for German violinist Lisa Batiashvili after she pulled out due to illness.
First Minister Nicola Sturgeon hailed her performance as "spellbinding", while the BBC thanked her for the "gorgeous, unforgettable final notes of Vaughan Williams' The Lark Ascending".
The power of classical music is not lost on Nicola and she understands it can lift the nation's spirits during uncertain times.
It was with this in mind that she recorded her new album, Baroque, during the second lockdown in December with an ensemble of 10 musicians.
She said: "As we hopefully emerge from this dark pandemic period, we want to bring hope and uplift and baroque music, especially Italian Baroque with all its song and dance, does this to the fullest."
Rise of a musical maestro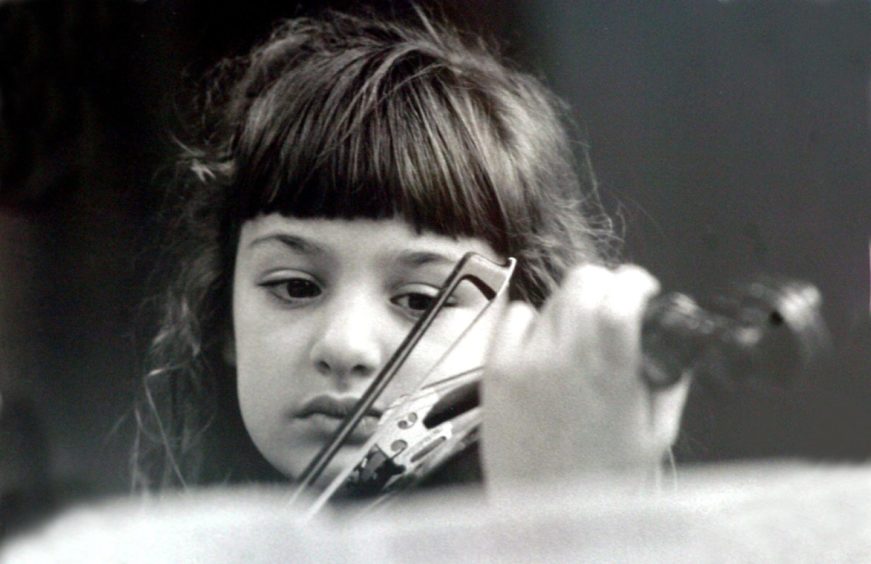 Nicola's rise to stardom began at the tender age of four, when she picked up a violin for the first time.
By the age of eight, Nicola, then a pupil at Wellington School in Ayr, was the leader of the National Children's Orchestra of Great Britain. And by nine she had passed all eight grades of musical examinations.
When she turned 10, Nicola quit the family home in Scotland to begin studying at the prestigious Yehudi Menuhin School in London for young musicians.
By the end of her first year, she played a solo piece at the school concert – and it signalled the beginnings of a career as a natural – and in demand – performer.
In May 2004, at the age of 16, Benedetti won the BBC Young Musician of the Year competition, performing Karol Szymanowski's First Violin Concerto in the final at the Usher Hall in Edinburgh.
She was made an MBE in the 2013 New Year's Honours, and a CBE in 2019 for services to music.
In May 2017, she was presented with the Queen's Medal for Music, the youngest of the 12 people to receive the award since it was established in 2005, and in 2020 won the Grammy for best classical instrumental solo.
Benedetti performs with a 1717 Gariel Stradivarius, worth millions and formerly owned by an ancestor of Princess Diana.
---
Nicola's new album Baroque is out now. She performs at The Proms, Royal Albert Hall, London on Saturday and the Edinburgh International Festival on August 14, 17 and 21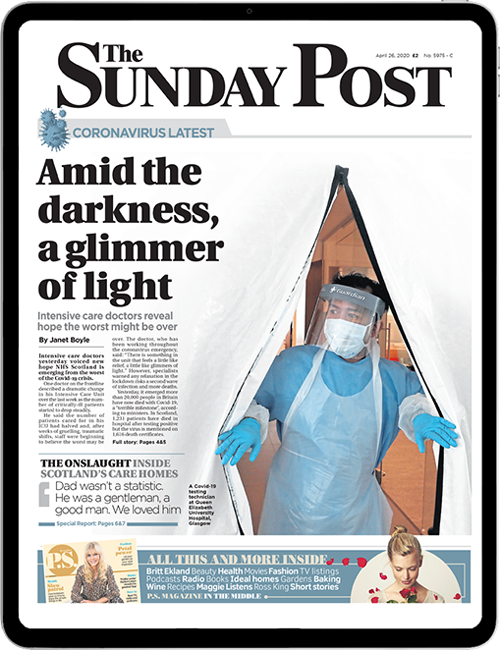 Enjoy the convenience of having The Sunday Post delivered as a digital ePaper straight to your smartphone, tablet or computer.
Subscribe for only £5.49 a month and enjoy all the benefits of the printed paper as a digital replica.
Subscribe