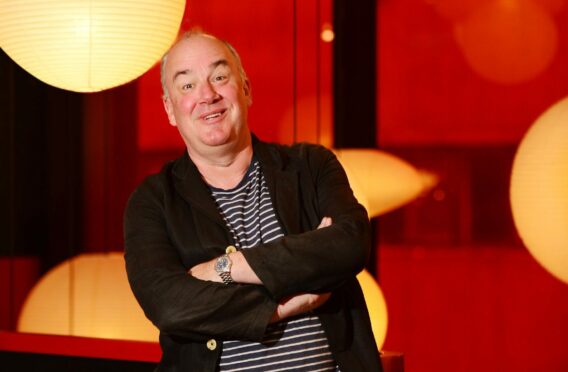 Playing Cameron Miekelson, the hapless blowhard in charge of Scotland's national police force, Jack Docherty has become an alternative national hero.
However, in an another arresting development, the actor who has been making us laugh for more than four decades believes it may be time to get a little more serious.
From portraying comedy characters like Absolutely's McGlashan and Scot Squad's Miekelson, to writing for Spitting Image, Alas Smith And Jones and The Lenny Henry Show, Docherty has been playing for laughs since his Edinburgh Fringe debut in 1980.
And it's at the Fringe where he will take the next step in his career, writing and performing a one-man play, Nothing But, which he describes as semi-autobiographical and semi-serious. If it proves successful, it's a theme he intends to pursue further.
"If it works, I'll look to do more, I'll try to write more serious things," said Docherty.
"I've always thought I must try to write a novel and I was fooling around with one in lockdown – maybe I'll pursue that. But it will always be in tandem with the day job of being a clown.
"I think as you get older, you think of trying to do more serious writing. I'd love to write a drama – my pal Neil Forsyth, who writes Guilt, I'm very admiring of the way he moved seamlessly from comedy. I would love to give something like that a try, if I can.
"I'm always just trying to find new things to do and I've never done a show as 'me'. I'll always continue to do the characters like Miekelson but I felt it was time to try a different type of writing. It's just about trying to stretch yourself."
Nothing But is billed as a "tender, playful, darkly comic tale" in which Docherty, who has three children and three stepchildren, grapples with "lost youth, infatuation, fatherhood, sex, secrets and truth".
He continued: "You can't not think about these things as you go through life and get a little bit older, with a whole bunch of what ifs and as your kids become adults and you start talking about the bigger issues in life.
"It's a play about all these things we go through – children, marriages, failed marriages, relationships that might have worked out 30 years ago but didn't – and hopefully there's a lot of stuff that are shared experiences with the audience.
"It's still very populist in a way – I think it's the ordinary stuff of life. It's the type of thing I like watching – I like the way comedies these days are becoming more serious.
"The sitcoms I like – Feel Good, This Way Up, Fleabag, After Life – all deal in big, serious topics while still being really funny."
Nothing But was written during lockdown but is not, Docherty says, a lockdown project.
"I was actually going to do it last year at the Fringe but it became a victim of lockdown.
"We were in Australia visiting my brother-in-law when it all happened and had been planning to go to Japan for three weeks, but ended up getting the last flight out of Australia.
"I hadn't actually written it at that point but had been planning it, and I wrote it earlier this year during lockdown.
"We all got a bit more thoughtful during lockdown, and this is more thoughtful. There are moments in the story that are true, others that are not, but I'll never reveal which are which because part of the fun is to leave the audience wondering.
"I wrote it hoping there would be a festival this year, because I was really keen to do it live.
"It's been so hard for everyone involved in live theatre, so I wanted to throw my hat in the ring and hopefully get some people out having fun again."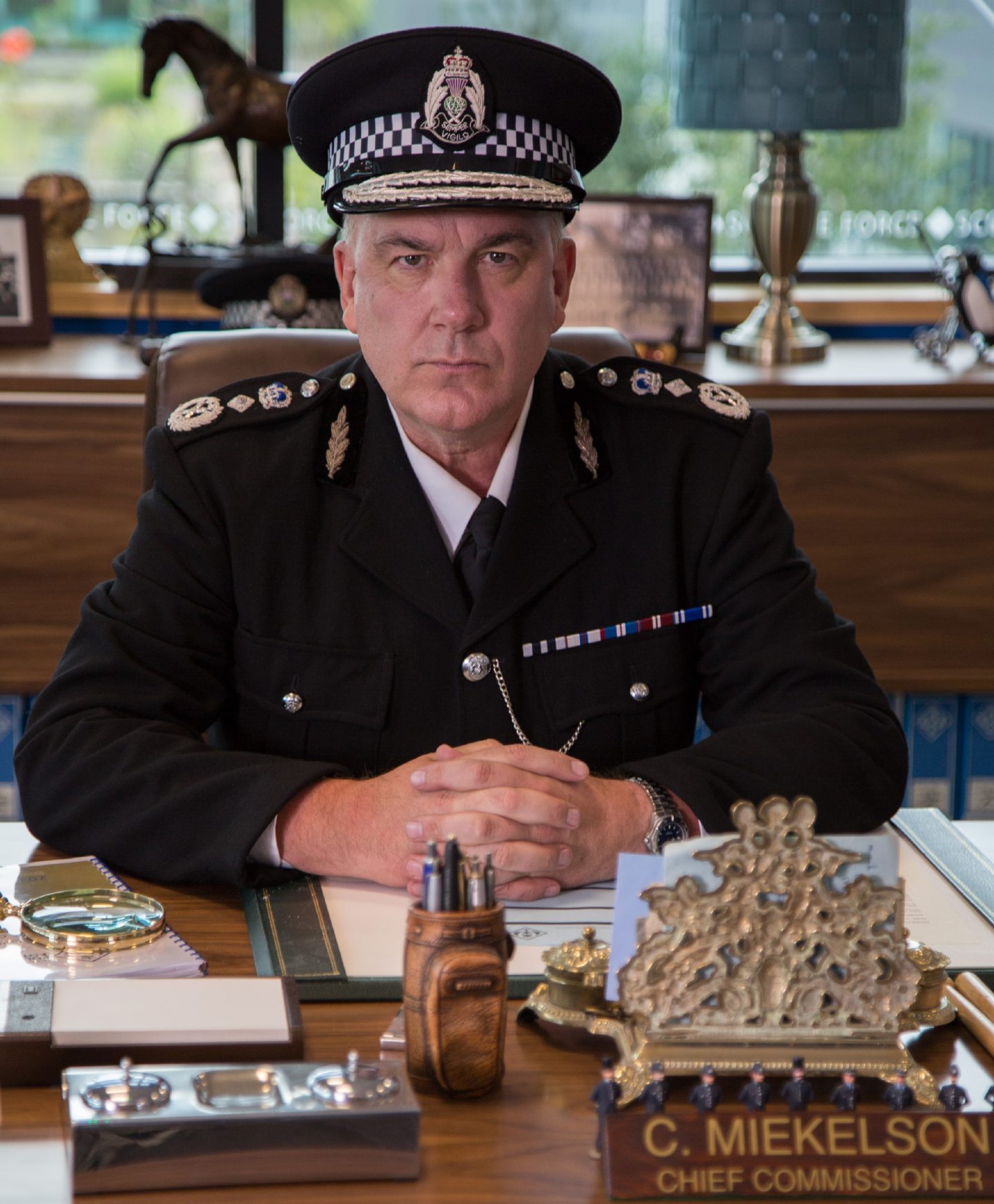 As a native of Edinburgh and a performer at the Fringe stretching back more than 40 years, the festival is intrinsically linked to Docherty's life and career.
"It's the reason I grew up to do what I do – I don't see any other way I would have stumbled into writing and performing if I didn't have this on my doorstep and discovered it at 14," he said.
"It's been a lifelong love affair for me and even if I'm not there for 10 years, it's still a big part of my life.
"For me, the festival is not necessarily a place where you should go and do something you are known for.
"It's great when people are experimenting and doing different things, so doing this was about the spirit of the Fringe as well – not cashing in but taking a chance and pushing yourself.
"I was worried about it but someone emailed me and said, 'Remember David Bowie – don't play to the gallery'.
"I like to try to see things I've never seen, or shows I wouldn't normally go to, like a dance act or clowns from Japan. That's the exciting thing for me, but there is also nothing wrong with seeing all the successful people."
Comedy crime-fighter fancies police swoop from Scot Squad to Line Of Duty
This year's streamlined Fringe – currently at 670 shows, down from the 3,800 of 2019 – is closer in size to when Docherty debuted there with sketch group The Bodgers in 1980 than it was in 2018 when he returned to the Fringe stage after a 25-year absence.
Formed with his schoolmates from George Watson's College, Moray Hunter, Gordon Kennedy and Pete Baikie, The Bodgers were an immediate success and it is a time Docherty looks back on with fondness.
"It was fantastic. Being from Edinburgh, we were really lucky to get a home crowd to keep us going and we never struggled for an audience, even when we were pretty poor.
"By 1984 and 1985 we were Perrier nominated and we were getting good at it – me and Moray were writing for telly down south and it became our job.
"I was 18 when we did the first one. It was the best summer job in the world.
"Sometimes I would actually have a summer job as well, first in the Café Royal, then the Bank of Scotland, so I would do that, then our show, and then stay out all night and go to work the next morning.
"When you're 18, 19 and 20, you can do that, but those days are long gone. This year, I'll be going home and putting my slippers on."
Nothing But, August 11-29, 7pm, Gilded Balloon Teviot, Wine Bar, Venue 14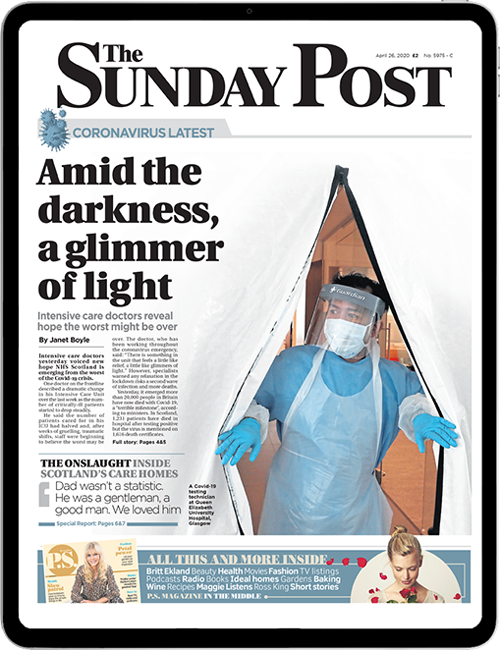 Enjoy the convenience of having The Sunday Post delivered as a digital ePaper straight to your smartphone, tablet or computer.
Subscribe for only £5.49 a month and enjoy all the benefits of the printed paper as a digital replica.
Subscribe