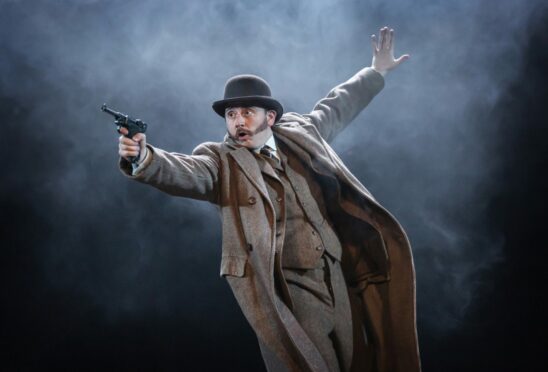 It's fair to say now, more than ever, we could all be doing with a laugh. The experience of being in a room with others, the laughter contagious, is one we've all been missing over the past couple of years.
For Niall Ransome, who has spent much of his acting career starring in comedic stage productions, the importance of humour cannot be underestimated.
"It's what's always been important in my life and there is no better theatre to do, in my opinion," he said. "The audience plays an active part in the show – their laughter is like lines; you have to listen to them as much as you have to listen to those on stage. They are half dictating how the show goes.
"One of the amazing things about being back on tour is meeting the audience after shows and they tell us it's a tonic, that it's what they need. They want comedy, they want to share laughs with strangers in a room."
Ransome is one of the stars of The Hound Of The Baskervilles, a new version of Sir Arthur Conan Doyle's most famous Sherlock Holmes story, brought to the stage by the Original Theatre Company and Octagon Theatre Bolton. Starring Ransome alongside Jake Ferretti and Serena Manteghi, with the three actors playing every one of the roles, this version is played for laughs.
"We are very faithful to the original story and we have a lot of diehard Holmes fans who turn up in their deerstalker hats," he continued. "It's a fine line, because at the end of the day the story is the anchor and that is what the audience will be focused on, but comedy is the form we've chosen to tell the tale.
"I always find humour a clever way of telling a story – hopefully the audiences laugh throughout and the story is being fed to them while they're laughing, and they realise they care about the characters and the plot. I think humour and theatre go well together."
Already a hit in the West End, the adaptation provides a new twist on the greatest detective story of all time, as Holmes and Watson are asked to unravel the untimely death of Sir Charles Baskerville, with rumours of a cursed giant hound loose on the moors.
Being on the road is a familiar, and welcome, feeling for Ransome, although navigating touring in a post-pandemic world can throw up its challenges.
"It's been quite moving, seeing all hands on deck. We've been lucky and not been affected as much as we could have but in a recent week we had to swap cast members around.
"I'm normally Watson but had to play Holmes, while an actor who played Watson three years ago had to step in. It's that feeling of the show must go on, and people are doing whatever they can to make sure that's the case."
Ransome is used to the all-hands-on-deck experience. He has been part of Mischief Theatre, the company behind The Play That Goes Wrong hit stage shows and their TV and radio spin-offs, for more than a decade. While they are big business now, Ransome was with the company when they began in much more humble surroundings.
"We all started out as students who enjoyed making people laugh, and we did improv shows at the weekends. We'd rehearse every Saturday, and put on a show every fortnight in London – we'd often outnumber the audience. We would make the costumes and sets ourselves as we didn't have money.
"We performed it above a pub. It was only when we did the second run that we changed the name of the show from The Murder At Haversham Manor to The Play That Goes Wrong, so that people knew what they were getting from the start.
"To go from pub theatre selling a few tickets, to walking by it in the West End and it being on in New York is incredible and it seems to have gone very quickly. It's been a fairytale."
---
The Hound Of The Baskervilles, Perth Theatre, Tuesday-Saturday; His Majesty's Theatre, Aberdeen, Feb 22-26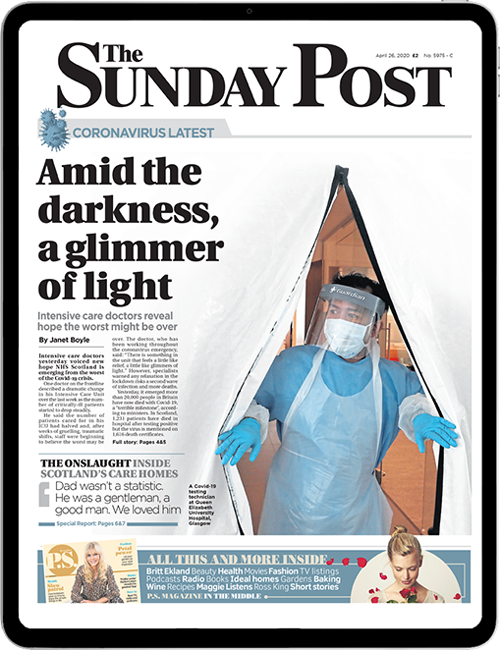 Enjoy the convenience of having The Sunday Post delivered as a digital ePaper straight to your smartphone, tablet or computer.
Subscribe for only £5.49 a month and enjoy all the benefits of the printed paper as a digital replica.
Subscribe