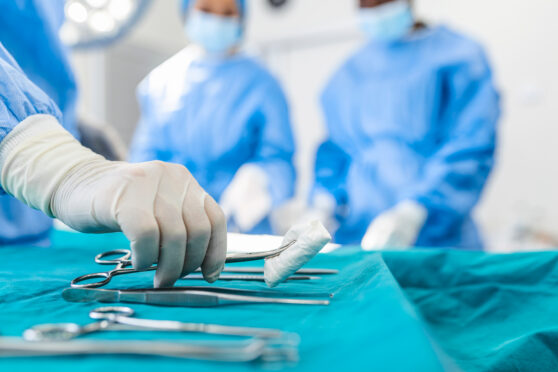 One of Scotland's most ­experienced consultants has warned the NHS crisis over backlogs and waiting times could last a decade.
Professor Colin Howie, who retired a year ago after more than 40 years as NHS Lothian's leading orthopaedic surgeon, says that with more than 400,000 people on waiting lists and the worst ever staffing crisis, the service is in critical condition.
The former surgeon said: "Things have got so out of control, when the NHS first started, patients were looking at a five-year wait for a hip replacement. Today, we're right back where we started.
"Patients will be lucky to be seen within the next five years unless they literally have a leg almost hanging off. There is no theatre space or beds available. We'll be dealing with this backlog for a decade. Only day-care cases that don't require overnight stays are being seen. Elderly patients who can't just get up and go home immediately are likely to be left waiting five years."
Howie said that, despite hip and knee replacements being one of the most cost-effective ways of treating patients and most successful in restoring quality of life, the longer they have to wait, the harder it becomes for them to recover and regain full mobility.
He said health boards are ­pushing through quick procedures to keep their operation figures up, masking the reality of the crisis. "It is my understanding that they are only prioritising grade 1 and 2 procedures – operations that require no hospital stays," said Howie. "Patients who have difficulty getting out of a chair because they have hip pain are considered only grade 4, so the chances of them being seen and operated on is infinite."
The number of people waiting for a range of the most common operations has increased since last December, the most recent figures from June show. There were 32,388 patients on orthopaedic waiting lists across Scotland last December. By June there were 36,301.
Waiting lists for cataracts and eye surgeries rose from 40,624 patients to 50,188; gynaecology from 28,697 to 33,911; ear, nose and throat surgery from 31,320 to 35,802; and gastroenterology from 14,358 to 17,207. The latest staffing figures show Scotland is short of 542 doctors, and nursing vacancies are at an all-time high at 4,854.
NHS in full blown crisis and exodus of consultants possible, warns top medic
Howie said: "It's catastrophic. And it's not all down to the pandemic. Things were bad long before that. I retired a year ago because I'd spent the year before doing virtually nothing because there were no theatres or staff available. There were lots of plans for a number of treatment centres to deal with demand, but virtually all of those have come to nothing.
"We have a Covid Recovery Programme that has achieved nothing at all over the past 18 months when that should have been a golden opportunity to plan for an NHS that is fit for purpose for future generations.
"Instead, expansion plans for new hospitals and treatment facilities are either cancelled or years away, and we're losing expertise and specialist teams of doctors and nurses. There's not even any point in asking recently retired specialists to return and help out because there simply are not enough theatres to meet demand."
A senior doctor added the NHS in Scotland "is in full blown crisis". Dr Graeme Eunson, chair of the British Medical Association Scotland's Consultant Committee, said he cannot recall a time in his career "when things have been this tough". Writing on his blog, he said: "The system is at capacity – there are few beds available, all the staff I know are stretched to the limit and we are having to rely on help from the military and drafting in students to help us cope. None of this is sustainable."
Fife MSP Alex Rowley has called for crisis talks after another patient, Richard Brown, 55, from Maryhill, Glasgow, died alone on his tenement stairs after waiting five hours for an ambulance eight days ago.
The Labour MSP said: "The NHS is literally on its knees now and if we don't step in and deliver emergency resuscitation, it will never recover.
Meanwhile, private ­healthcare businesses are investing millions on new hospitals and clinics across Scotland as the number of people paying for routine operations out of their own pocket rose by 44% since 2019, according to the independent Private Healthcare Information Network.
BMI Healthcare, which runs Ross Hall Hospital in Glasgow, is spending £20 million on a new facility at Braehead and a £8.5m expansion to its Albyn Hospital in Aberdeen.
MSP Miles Briggs, who chairs Holyrood's chronic pain group and is Scottish Conservative shadow social justice secretary, said: "I doubt there's a single MSP who hasn't had calls from constituents facing long waits and uncertainty, and it's the most frail and least able hardest hit."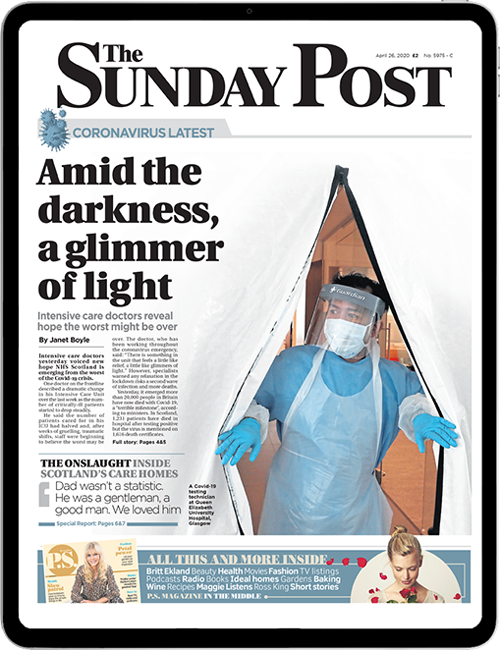 Enjoy the convenience of having The Sunday Post delivered as a digital ePaper straight to your smartphone, tablet or computer.
Subscribe for only £5.49 a month and enjoy all the benefits of the printed paper as a digital replica.
Subscribe