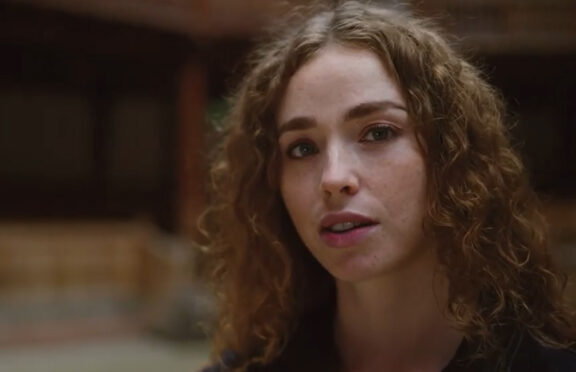 That is not leadership, said Greta Thunberg pointing across the Clyde at the Cop26 venues. "This is leadership, this is what leadership looks like," she said, pointing at the crowd of protesters gathered on the other side of the river.
Actress and activist Freya Mavor could not have agreed more and believes protests and marches, rallies and demonstrations, are crucial to ensuring world leaders go further than the emission deals agreed in Glasgow over the past 12 days.
"The marches and protests have been amazing to see in Glasgow and are testament and proof that people care about change and are going to demand change," she said.
"That's been great and it's ­ emotive for me to see it happening in Scotland but, at the same time, it's painful to see the UK host arguably the biggest event in the world and five days before it starts, announce a Budget that doesn't mention climate or nature once and cuts air passenger duty by 50%.
"There is a wild contrast between the people out on the street doing the activism and demanding change and the people inside who are making a lot of promises, that we will see if they keep.
"It's a lot of pretty words and ­shaking of hands but this is the 26th one of these and none of the targets has been met in any way, shape or form. It's fine to wax lyrical but then if nothing actually happens it's like we're being gaslit and lied to."
While acting and writing are Mavor's professional passions, the star of small and big-screen dramas from Skins and Sunshine On Leith to the recent BBC hit Industry, has been a committed environmentalist for years and believes in putting convictions into action.
She joined climate action groups for direct action protests before lockdown and said she will again, adding: "There's always been something quite jarring about the way we treat nature and animals and the environment.
"Seeing all the activism that was happening in 2019 around Extinction Rebellion really woke me up and forced me to do a lot of uncomfortable reading and research a lot of ­uncomfortable truths about things, being confronted with your own privilege and how you've been complicit in the part you've played.
"It's something I try to engage with and educate myself as much as I can, reading up about the scientific side of things. I was heavily involved pre-­pandemic with civil disobedience, camping out on the streets. I like all of that, being mucky and chaining yourself to something. I would have been all right to be arrested but they didn't go for me.
"Putting physical bodies on the line is such an important and necessary approach to getting any change to happen. The issue is something I try to let affect my day-to-day life and my decision-making and lifestyle. There's a lot more I can and need to do."
The actor and eco campaigner is also part of the Letters To The Earth initiative to raise awareness around Cop26. Backed by Emma Thompson and Yoko Ono, the online series features video letters from everyone from activists and A-listers to business leaders and scientists, calling for change and highlighting climate worries, fears and hopes felt around the world.
Currently working between London and Paris, Mavor was happy to lend her voice to the campaign and write an emotional climate plea, which she filmed at the Globe theatre in London.
She said: "I wasn't aware of the line-up, so I feel very honoured to be amid such giants. I'd written for Letters To The Earth during the pandemic, and then they asked me if I'd be interested in writing some of my thoughts leading up to Cop26.
"Like everyone at the moment, what's going through my head is trying to grapple with the overwhelming and frankly devastating realities and evidence, and quite a lot of despair around engaging with the climate crisis.
"It's good to be able to engage ­creatively about these subjects which are so dense and fact-based and scientific and opaque, and having these conversations can sometimes help abate the overwhelming fear. Being able to address these feelings in a way that is creative can be a tool for it to feel less visceral maybe."
After her big break in teen drama Skins 10 years ago, Mavor starred in Scots films Sunshine On Leith and Not Another Happy Ending, since appearing in series like The White Queen, The ABC Murders and Industry.
She now splits her time between British and French film or TV work – she spent her childhood growing up between Edinburgh and La Rochelle – but admitted her multinational career has been severely hit by Brexit.
"It's been a nightmare. There's no other word for it," she admitted. "I'm currently waiting on my Irish passport, so I'm hoping that surfing on my mum's Irishness will make that easier. It's not very attractive any more for French companies to hire British people because we are now super-complicated to employ."
As well as her acting, Mavor is busy writing, and developing projects. "Because I'm an actor, I tend to write things that are performance-based," she said.
"I've always done that but in the last few years it's something I've been taking much more seriously and dedicating more time to.
"I've been in France with a couple of acting jobs lined up, and I'm also writing and developing a project which would be a television anthology series."
In front of the camera, she was last year seen in Industry, about young financiers working and partying hard in London.
Mavor loved her part as uncompromising City boss Daria – although remains tight-lipped over whether she is to return in the forthcoming second season – and relished the wild contrast of her life while making it. She revealed: "I loved it, that was great. I love being horrible, because you get to do things that you'd never do in real life and get to be heinous.
"It was funny because when I was filming that in the financial and banking world and then being involved in my weeks off in the climate protests happening in the banking district against the bankers, and then going back in to play a banker. It's a very weird world and the very slightly mad-making job I do at some times."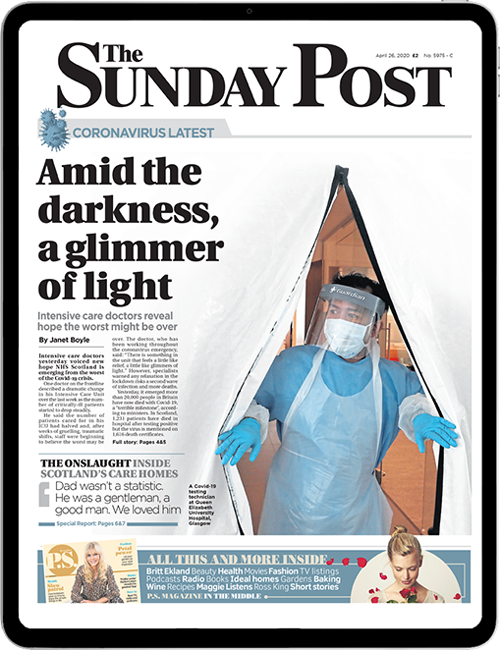 Enjoy the convenience of having The Sunday Post delivered as a digital ePaper straight to your smartphone, tablet or computer.
Subscribe for only £5.49 a month and enjoy all the benefits of the printed paper as a digital replica.
Subscribe