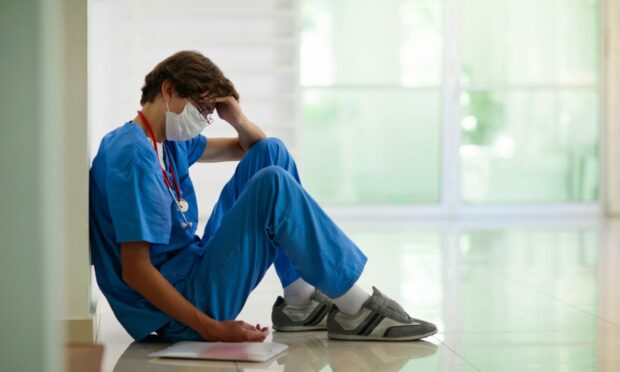 Medical professionals warn Scotland's NHS is in an unsustainable crisis after the number of consultants retiring soared by almost 50% in the past three years.
Exclusive new figures reveal there were 133 consultants who brought their time to a close in 2019-20.
By April this year, that number rose to 198, prompting concerns about staffing levels across the health service.
The retirements in 2022-23 included 62 in Greater Glasgow and Clyde, 32 in the Lothians and 27 for NHS Grampian.
Last year's total was also an increase on the previous year, up from 195.
NHS facing a 'serious crisis'
Dr Alan Robertson, chair of the BMA's Scottish Consultants Committee, described a deeply ingrained feeling of low morale, disenfranchisement and dissatisfaction across the consultant workforce.
He warned it must be addressed immediately in order to get patients the standards of care they deserve and doctors want to deliver.
Robertson said: "We have warned for years that the way doctors are treated towards the end of their careers means many are being so worn down they are simply calling time early.
"This is costing the health service years of possible service from highly-skilled professionals who have spent their whole careers gaining hugely valuable experience caring for the people of Scotland.
"There is a serious workforce retention crisis, and with our recent pay survey indicating that one in two consultants are more likely to leave the NHS as a result of the recent pay award, that isn't going to be resolved anytime soon.
"Indeed, this precarious position is only going to get substantially worse without urgent action from the Scottish Government on fixing pay, working conditions, and workload."
Report warns of burnout
A recent study by Dundee University found nearly half of all senior doctors over the age of 50 intend to retire early.
The report cites pension concerns and disillusionment with the way the NHS is being run as major factors in the choice.
And last month, doctors urged the Scottish Government to ramp up efforts to fill consultancy vacancies.
Next to nothing has been done to recruit and retain senior personnel.

– Tory MSP Dr Sandesh Gulhane
It followed reports that of 733 attempts to hire consultants for a vacant post in Scotland, 306 were cancelled due to a lack of suitable applicants.
Robertson will meet the health secretary next week to discuss concerns.
He said the impact of decades of relentless pressure is leaving many professionals feeling disillusioned and with little incentive to continue working even up to their retirement age.
Robertson added: "The situation we are currently in is simply unsustainable – there is nothing left to give.
"We are in a consultant workforce crisis and action needs to be taken now to prevent it from spiralling even further."
An 'exodus of experience'
Scottish Conservative health spokesman Dr Sandesh Gulhane said the figures reflect a mounting disillusion among NHS staff.
"There has been an exodus of skills and experience in our NHS over the last 16 years – all on the SNP's watch," he said.
"But next to nothing has been done to recruit and retain senior personnel.
"This is having a constricting effect at the front line, as those who are staying on have to deal with depleted rosters and empty staff rooms."
The figures were revealed following information requests to every Scottish health board by the pro-UK campaign group Scotland in Union.
Chief executive Pamela Nash said the finding demonstrate a loss of vital experience that places even more strain on a health service already under immense pressure.
The Scottish Government said consultant staff in Scotland are the best paid in the UK and recently received a 6% rise in their pay award.
It added: "There has been a 65.8% increase in the number of NHS medical and dental consultants in Scotland since September 2006, and we are constantly looking at ways to enhance staffing levels and support workforce wellbeing, including creating 725 additional places for trainee doctors since 2014.
"In 2023, more medical training posts have been accepted at this stage of the recruitment year than ever before – exceeding last year's record by 100 posts.
"In August 2022, The Improving Medical Retention Advisory Group produced a report and recommendations focused on improving the retention of consultants at the latter stages of their careers, across the peri-retirement phase.
"Following this we have implemented a national retire and return policy."
---
The following number of consultants retired last year, broken down by health board:
Ayrshire and Arran – 13
Borders – 4
Dumfries and Galloway – 11
Fife – 5
Forth Valley – 7
Grampian – 27
Greater Glasgow and Clyde – 62
Highland – 11
Lanarkshire – 12
Lothian – 32
Orkney – 0
Shetland – 1
Tayside – 13
Western Isles – 0
Total – 198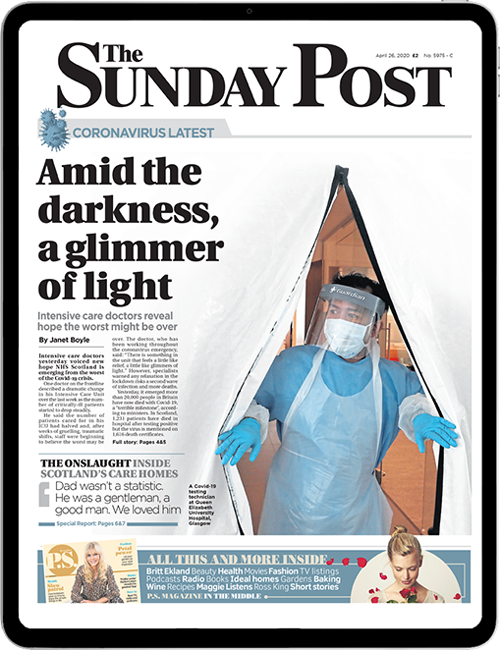 Enjoy the convenience of having The Sunday Post delivered as a digital ePaper straight to your smartphone, tablet or computer.
Subscribe for only £5.49 a month and enjoy all the benefits of the printed paper as a digital replica.
Subscribe