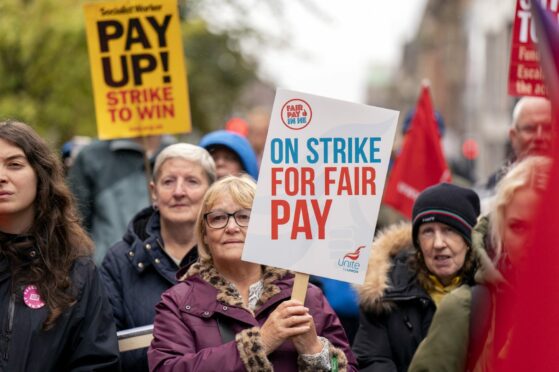 Scotland's schools face chaos this week after unions split over a new pay offer, leaving some education authorities struggling to advise parents about possible closures.
Almost 600,000 pupils at an estimated 1,868 primary and secondary schools had been expected to miss lessons for three days next week as school staff including cleaners and caretakers walk out in a dispute over pay.
An offer by Cosla, the Convention of Scottish Local Authorities, that would give lower paid workers an increase of £2,000 a year, or almost 10%, was last week rejected by Unison. But both Unite and GMB suspended action, saying their members should be given the chance to vote on the new offer.
Education chiefs have been left to work out what that means in terms of school closures. On Friday, Dundee City Council wrote to parents to say it would open as many schools as possible, but was unable to give precise details. It will update parents tomorrow.
Rejecting last week's offer, Unison said: "This revised offer is far too little, too late. Strikes will therefore proceed next week. We cannot agree to a pay offer that will result in further cuts to our members' jobs and the services they provide. It has taken Cosla six months to send us a revised pay offer which, for the vast majority of staff, is an increase of only 0.5% in-year. These are not well-paid staff, they are on less than the Scottish average wage and it is simply not acceptable."
Unite criticised its fellow union, telling members: "Unfortunately our colleagues in Unison have taken the bizarre decision to continue with the strike action while balloting their members."
Pamela Milligan, a dinner lady, says that the strikes are long overdue for school staff.
She said: "Over the last year, we've seen teachers and other sectors get pay rises due to the increased cost of living. The offer is just not good enough, we deserve better. They keep saying there is no more money, but yet they found money for other industries.
The strike has been met with mixed reactions due to childcare arrangements.
Katie Harrison, whose children's school will be closed next week, supports the strikes.
She said: "The staff that work in schools are invaluable. The school wouldn't run without them, in particular the early years workers. They deserve more money."
Cosla has welcomed the suspension of strikes by GMB and Unite.
Cosla's Katie Hagmann said: "I am heartened by today's news that both Unite and the GMB will suspend next week's strike action whilst they consult with their membership on the pay package that we currently have on the table.
"This is good news, and I welcome the decision to suspend next week's strike action."
Deputy First Minister Shona Robison said: "I welcome the fact that both Unite and the GMB are calling off strikes, and that they will recommend their members accept the deal made by Cosla and facilitated by an additional £80 million of funding and flexibility from the Scottish Government.
"We have worked constructively in partnership with Cosla and councils to find a solution and continue to respect that this remains a negotiation between local authorities and unions. We would encourage those involved to continue negotiations in the hope that a resolution can be found."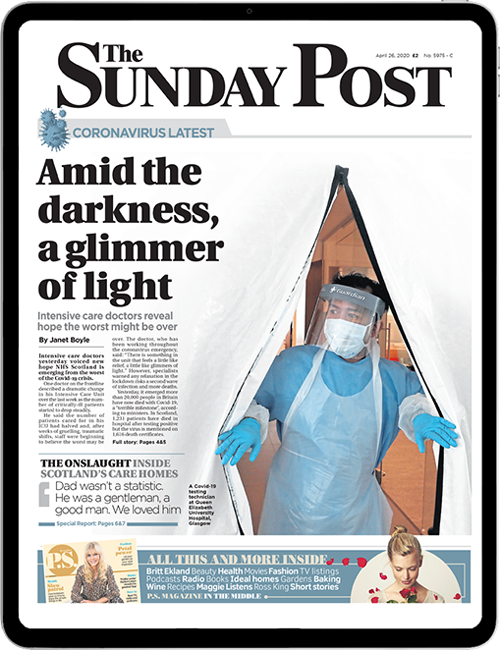 Enjoy the convenience of having The Sunday Post delivered as a digital ePaper straight to your smartphone, tablet or computer.
Subscribe for only £5.49 a month and enjoy all the benefits of the printed paper as a digital replica.
Subscribe