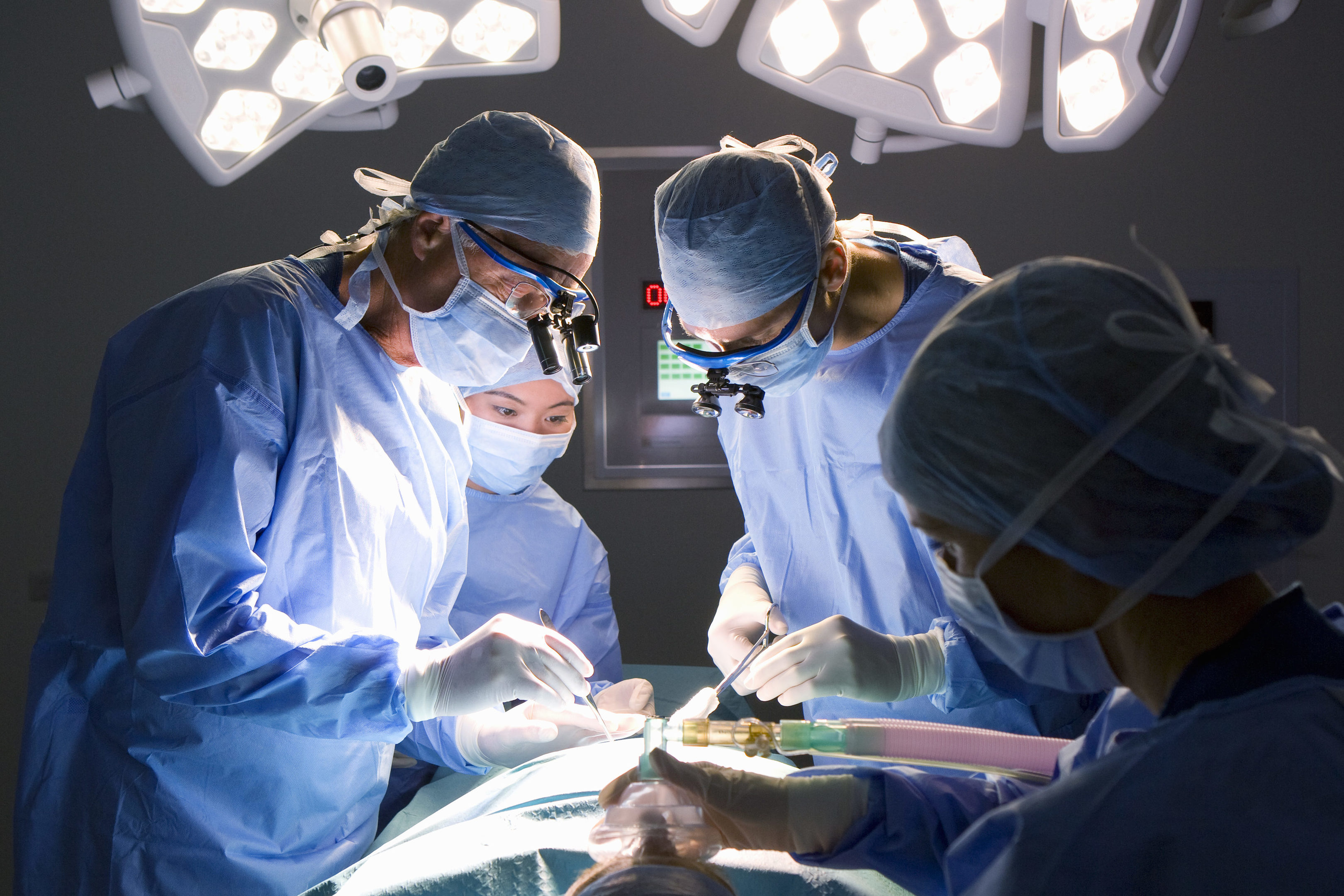 Mesh survivors have demanded a review of every removal carried out by Scots surgeons amid growing fears that scores of life-threatening implants remain in place.
The stalled trip to Scotland by world-leading mesh removal expert Dr Dionysios Veronikis led to claims in Holyrood last week that Scots surgeons did not want him to see patients told implants had been fully removed when they had not.
Elaine Holmes of Scottish Mesh Survivors called on the Government to order a full review of every removal operation carried out to reassure patients who have been told the mesh, used to treat prolapse and incontinence before being banned, has been fully removed.
She said: "There is mounting ­evidence to suggest women were given the very firm impression they have had a full removal when, in fact, that is not the case. That is deeply disturbing and we are calling on the Government to immediately halt all removals until Dr Veronikis comes to Scotland and reviews all those already carried out.
"Women must be told the truth about what has been done to their bodies. How many women have been told mesh implants have been removed when they have not? We need to know. And, after all this, we deserve to know now."
Women, who have been left in crippling agony after mesh hardened and cut into organs, have continued to suffer problems even after having the implants removed.
Under pressure at First Minister's Questions on Thursday after The Sunday Post revealed Dr Veronikis had withdrawn his offer to come to Scotland to treat women and train surgeons in his removal technique, Nicola Sturgeon said she would meet mesh victims and personally speak to the St Louis-based surgeon to try to secure his arrival.
He had pulled out saying four months of discussions with officials had led nowhere and suggested there was never any serious intention to bring him to Scotland, despite the public pledge by Health Secretary Jeane Freeman.
Campaigners' calls to halt removal operations were backed by Tory leader Jackson Carlaw, who said: "If the First Minister makes good on her promise, obstacles to Dr Veronikis coming to Scotland will be removed soon.
"The women who need his help can have no confidence in clearly compromised alternative full mesh removals.
"Let's halt these ­removals now until we can offer women the real deal."
Ms Sturgeon's pledge followed sustained pressure from Mr Carlaw and Scottish Labour leader Richard Leonard at First Minister's Questions.
Ms Sturgeon has not only promised to personally intervene amid claims of a conspiracy to prevent Dr Veronikis from coming to Scotland, she has also agreed to meet injured women.
Mr Carlaw told Parliament there was a "professional conspiracy" at play, and urged the First Minister to personally intervene.
He said: "We now learn, ­however, that Dr Veronikis has called off, mostly, it seems, due to an apparently ­co-ordinated attempt to block him by powerful people within the National Health Service and medical hierarchy.
"The clear suspicion of many people is that there is a professional and institutional campaign to frustrate Dr Veronikis's involvement.
"It is the view of many people that establishment figures in the NHS are trying to protect their own backs. I exclude from any blame or suggestion of it the Cabinet Secretary for Health and Sport." Mr Carlaw read out in Parliament an email from leading Scottish mesh expert Dr Wael Agur that said Scottish surgeons felt deeply threatened by Dr Veronikis's offer to visit Scotland, and alleged a ­"professional conspiracy against his visit".
Mr Carlaw then asked if the First Minister would personally intervene – to which she replied: "Yes, I will do."
Ms Sturgeon said: "In doing that, I also want to make it very clear to the women who have been affected that the matter has my personal attention and the close personal attention of the Health Secretary.
"I also understand the ­scepticism and concerns about how it is perceived that elements within the medical community in Scotland are addressing the issue.
"We must tackle that and take action systematically to ensure that perception is not the case.
"I want any patient who considers it best – and where there is a clinical view that it is best – to be treated by somebody like Dr Veronikis, to have that available.
"I cannot stipulate that he agree to come here but, if he is willing to reconsider his position, steps are in progress to fulfil the requirements that would allow that."
Ms Sturgeon said she was unaware of any efforts to obstruct Dr Veronikis's visit, but added: "It would not be acceptable for anybody in the medical community here to seek to block Dr Veronikis.
Mr Leonard said that, despite a ­personal promise to bring him to Scotland, Jeane Freeman had "lost control".
He said: "The world-leading surgeon, whom the Health Secretary invited to come here, now feels officials and senior surgeons in Scotland – working for our NHS and accountable to the Scottish Government – obstructed that course of action. At the centre of all that are women who have been left languishing in pain.
"The Government has lost the ­confidence of the mesh-injured women and the Health Secretary appears to have lost control of the situation.
"Will the First Minister now step in and take the decisive action that is needed?"
The First Minister said: "I am more than happy to speak to the doctor personally."
Yesterday, the Scottish Government said: "Should Dr Veronikis's schedule permit and if he is willing to come to Scotland to provide treatment, we would very much welcome the opportunity for clinicians from Scotland to engage with him and for the necessary steps to be taken to allow a contract to be put in place.
"The First Minister is keen to speak with Dr Veronikis in the near future with a view to persuading him to come to Scotland. We are also currently working to organise a meeting for mesh-injured women and MSPs with the First Minister and Health Secretary."
---
Veronikis: I will visit if First Minister gives assurances
World-leading mesh-removal expert Dr Dionysios Veronikis will come to Scotland if the First Minister calls him and ensures "positive steps" are being taken to make it happen.
The US-based surgeon, who has carried out thousands of complete mesh removals, says he will reconsider his decision because he "wants to give women hope again".
Dr Veronikis revealed last week he was withdrawing his offer to come to Scotland after months of talks led nowhere amid what was described in Parliament as a "professional conspiracy" to prevent him coming.
Yesterday, he revealed appeals from mesh-damaged Scots and a personal promise from First Minister Nicola Sturgeon that she will call him, have prompted him to reconsider.
He said: "My one and only concern has always been for the mesh-injured women who asked for my help, and that is why I will listen to what Scotland's First Minister has to say.
"If she can assure me there will be no further delays and provides a positive plan to progress my visit, I will of course come.
"But I will make it clear to her I cannot work with surgeons who do not wish to learn from me.
"The ideal situation would be I could bring some of my own team who support me in my operating theatre in St Louis.
"I do hope that, with the intervention of Scotland's First Minister, this will now happen without further delay."
The surgeon says he has been moved by injured women who said they "lost all hope" when he withdrew his offer of help after what he described as "disrespectful" behaviour from the officials and surgeons tasked with bringing him to Scotland.
He said mesh-injured women had been "vindicated in their concerns" that they were not in fact receiving full removals in Scotland after he removed mesh from three patients who had been told exactly that – Claire Daisley, Lorna Farrell and Karen Neil.
Claire, who says Dr Veronikis "saved her", said she had spent the past week "in tears" at the thought of him not coming to Scotland.
Claire, 49, who was just hours away from organ removal by NHS surgeons before being flown to Missouri for surgery by Dr Veronikis, said: "We have been campaigning for eight years and this is the first time the First Minister has even offered to meet with us and the first time she has ever promised to get involved, which is shameful.
"We sincerely hope she lifts the phone to Dr Veronikis and gets this sorted out.
"Get him here and end the suffering of hundreds of women."
---
Number of chronic pain cases revealed
Chronic pain campaigners are accusing the Scottish Government of "hiding" the true number of patient victims.
New figures reveal that more than 60,000 patients use pain clinics every year.
The figures are three times higher than the "official" 20,000 patients declared by the Government.
For the first time, campaigners have been able to count new and return patients by using Freedom of Information legislation.
Christopher Bridgeford, of campaign group Affa Sair, said the situation was at crisis point and some are in so much pain, they are considering suicide.
Mr Bridgeford said: "Chronic pain sufferers are hidden victims struggling to cope and don't have big charities to help, as heart and cancer patients have."
Campaigners claim the failure to adequately fund pain services has led to extra strain on emergency services.
Official figures show that, of 48,000 pain patients tracked over three years, 77% – 36,877 people – had used out-of-hours GPs, ambulances and A&E.
Former MSP and chronic pain campaigner Dorothy-Grace Elder said: "Even though new patients should be seen within 18 weeks, only half the health boards meet that legal target.
"But the greatest scandal has always been the hidden tens of thousands of return patients who have no limit to their waiting times – some can be 18 months or more beyond the time clinicians have asked to see them again."
The Scottish Government said: "More than £102 million has been provided to health boards in 2019-20 to help reduce waiting times, including those for chronic pain services."
---
I thought it was gone. It wasn't. It nearly killed me
A sepsis victim fears she could have died because she wrongly believed her mesh had been fully removed by surgeons.
The Fife mum was admitted to hospital in August with a potentially lethal infection after continuing to suffer urinary tract problems.
Doctors assured her the infection could have nothing to do with her mesh implant as it had been completely removed.
But after continuing to demand answers, she was finally informed the mesh removal she had undergone had in fact left most of the implant in place.
She said: "I'm absolutely furious.
"I was suspicious because, after the operation, I was given a photograph showing just a few small pieces of mesh when a full removal should have been three times the size.
"But the paperwork and my surgeon said I'd had a full removal."
The mum of three, 55, who was given a mesh implant six years ago, believes she is just one of many women who have been wrongly told they have had full mesh implant removal surgery.
She said: "It's bad enough not being told the truth, but I could have died because of this. It's not just unacceptable – it's downright dangerous."
The mum's records suggest her mesh implant was "all removed" after undergoing mesh removal in May. She was given a photo showing two pieces of removed mesh, measuring just eight centimetres in total. But when she queried whether she had actually undergone the "complete removal" recorded in her medical notes, and asked for copies of the photographs, she was told: "We can confirm there were no photos taken during or following mesh removal operation in our system".
Last month following her continued queries, the woman was sent a letter from her surgeon, stating: "Having looked into the details of the operation, I can confirm that you have had a sub-total removal of tape. That means that it is unknown if the entire tape has been removed."
The mum backed calls for a full review of every implant removal carried out in Scotland so far, adding: "My own case raises many questions but the most important one for the authorities and for other patients is just how often has this happened."
The mum said: "We need the most accurate information possible. How can medical watchdogs know if a product is defective or dangerous when they are being told by surgeons that it is being safely removed when it hasn't been.
"We need answers. We need the truth."
Claire Daisley was also given the impression that Scots surgeons had fully removed her mesh when they had not.
She said: "I was told I was getting a full removal and afterwards was told the operation had gone very well. But two thirds of the implant was still there."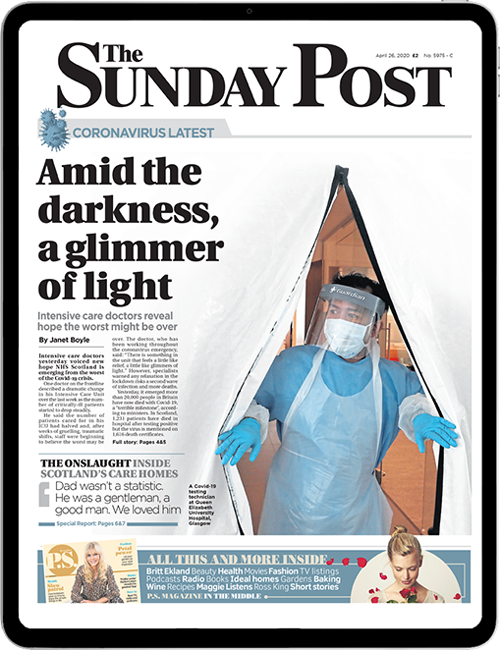 Enjoy the convenience of having The Sunday Post delivered as a digital ePaper straight to your smartphone, tablet or computer.
Subscribe for only £5.49 a month and enjoy all the benefits of the printed paper as a digital replica.
Subscribe