In a heartbreaking few seconds, seven words would transform a family.
As her father John Patterson started his car heading for another drinking session, eight-year-old Peyton ran outside to beg him not to go.
Wiping the rain from the driver's window, she pleaded: "Please, daddy don't go to the pub."
It was John's rock bottom. "It burned a hole in my heart," he now admits.
He had been an alcoholic for 10 years and, even after two attempts at giving up, was drinking again. After his daughter's tearful intervention, he would never touch a drop again.
"I was a functioning alcoholic – something I am not proud of," said car spray painter John, 34, from Annan.
"My first drink was a trip down to the pub for a morning break of two pints and then a session after work.
"It got to the stage where I was knocking back 15 pints, 10 cans of lager and smoking 40 cigarettes every day.
"I worked for myself and was able to take time off whenever I wanted.
"I am ashamed to say that all this drinking meant I saw little of my wife Joanne and three lovely daughters.
"I cringe when I look back at the husband and dad I was."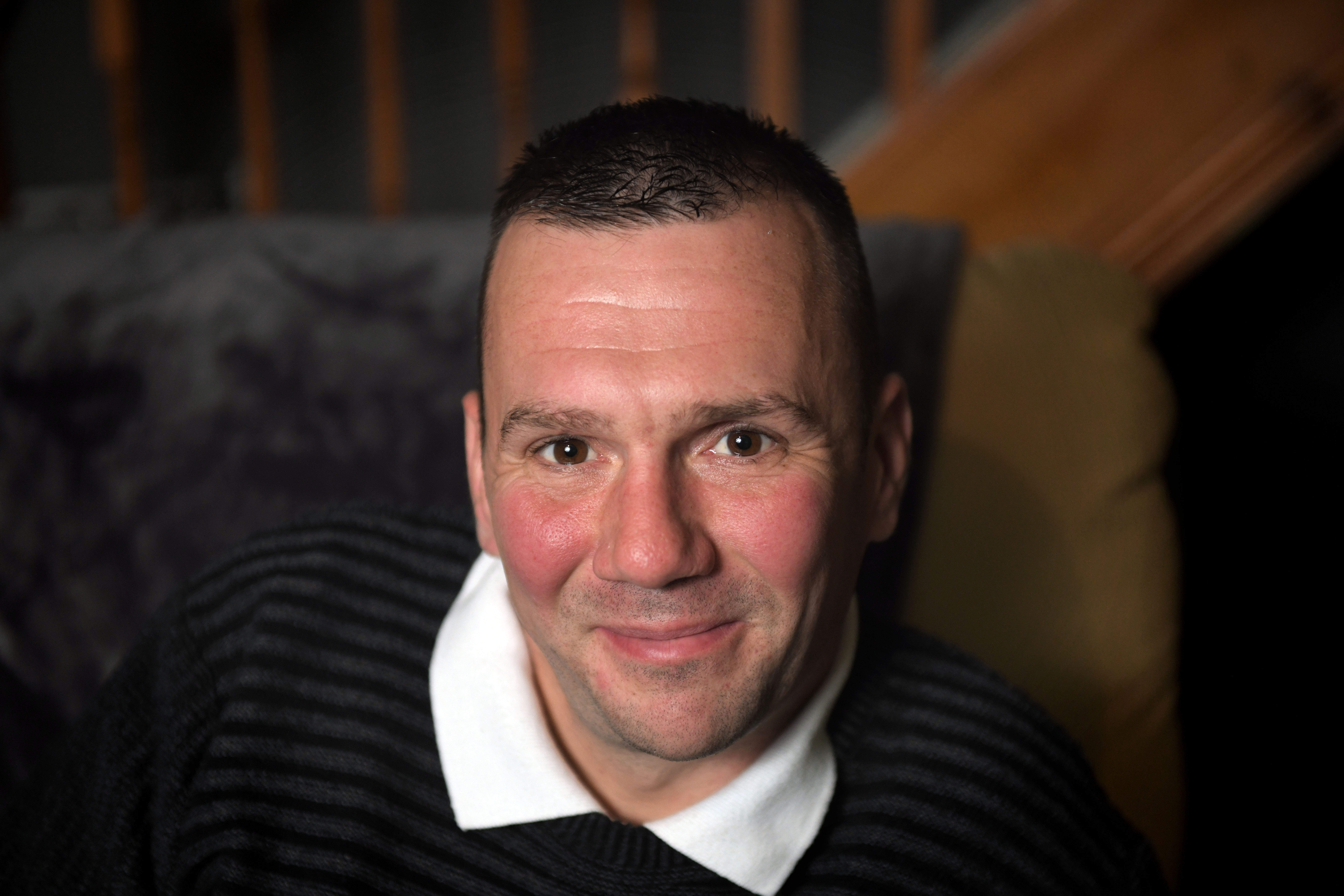 Attempts to give up always ended in failure because John believed he could handle a pint.
"Like a fool, I thought one can of lager couldn't do any harm, but it always sent me spiralling downwards again."
He was a well-known figure in his local pub, standing at the bar in his garage worker's overalls.
"Somehow I managed to keep up my standard of work," he said.
But the tearful plea from his daughter Peyton, now 10, not to go back to the pub was to be his turning point.
"I drove the car round the block and came back to the house knowing I would never drink again.
"It was a now-or-never moment. Who could say no to your daughter when she is pleading you to stay out of the pub?"
Peyton, who has two sisters – Paige 13, and Danielle, four – remembers the moment, and says: "We just wanted dad to be home with us and not out at the pub."
For John, it had come at the end of a 10-year drink marathon punctuated by several attempts to give up.
The first had been when his wife Joanne was pregnant with Danielle. "I dreaded the thought of this new baby being born to an alcoholic dad.
"I was hardly the best dad in the world but here was my chance to change."
With a devoted wife and three lovely daughters to live for, John knew it was now or never.
His local doctor had warned him he would die before he was 50, and probably several years before that, as his liver and heart would give out from all the alcohol. He was also at serious risk of a stroke, the GP said.
"I was determined, but, like most alcoholics, I backslid and it took Peyton to stop me drinking completely.
"I had already joined my local NHS drugs and alcohol service before backsliding and going back," John added.
A friend suggested he take up running but he laughed at them, thinking this was something other people did, but not for him.
He said: "I could hardly run 200 metres and had always been the kid who skipped PE at school.
"My mum used to write excuse notes for the teacher. But I thought I would try it and see. Now I love it, mainly because it's miles better than standing down the pub.
"I no longer look boozed-up and my GP is fair chuffed."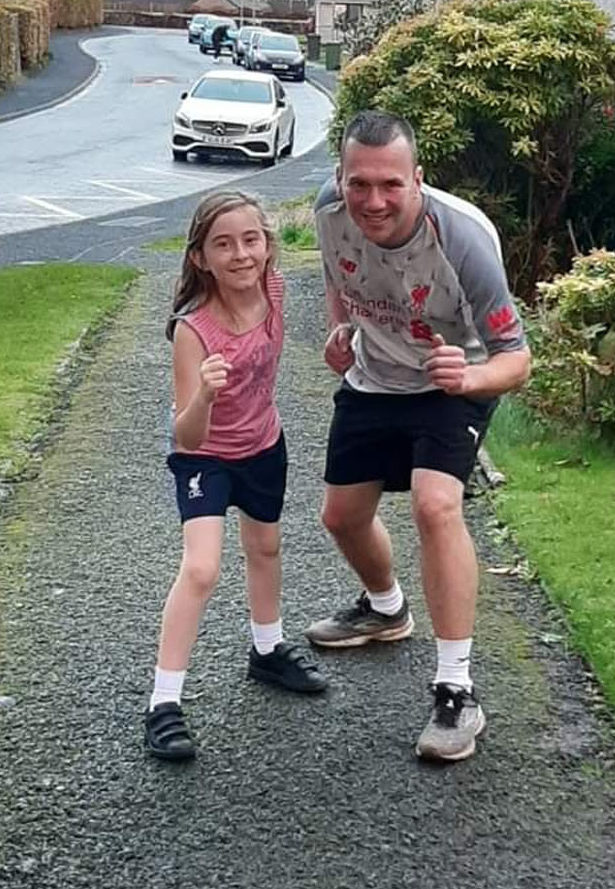 John, whose dad, James died from cancer, has now competed in races for charity and has raised £10,000 for Cancer Research UK along the way.
"I just wanted to show the family, and dad, how much I had changed," he smiled.
John's next event is a five-kilometre Santa dash for the children's hospice Jigsaw, just over the English border in Carlisle, on December 8.
As for Peyton, she now goes out running with her proud dad John.
"She's pretty good and our wee one Danielle, is fast, too," says Joanne.
Joanne, 35, says there is never an argument in the house now.
"We are the happy family I hoped we could always be," she added. "Our girls were his turning point.
"I understand how difficult it is to conquer addiction. We have lived through John's. It's been a long journey for him but we've got him back."
---
The lasting mark left on families by those who abuse alcohol
by Justina Murray, CEO of Scottish Families Affected by Alcohol and Drugs 
We may not want to think about it but children are very aware of how the adults in their lives use and abuse alcohol and how it makes them feel.
A recent project by Scotland's Children's Parliament shone a stark light on the many ways in which children are exposed to alcohol as they go about their daily lives.
They highlighted the everyday and everywhere visibility of alcohol, from advertising and marketing on TV, billboards and online, shelves full of bottles and cans in their local shops, routine drinking and drunkenness, and of course drinking in the home. The children explained how their relationships with adults felt "compromised" when alcohol was involved, leaving them feeling sad, ignored, bored and scared.
Of course children are not the only ones affected by someone else's drinking. At Scottish Families we also support adults who are concerned about their partner's drinking, parents worried about their own children (including adult children), siblings seeking advice about their brother or sister, and young people anxious about parents' alcohol use.
People affected by someone else's drinking live with high levels of stress and anxiety, in a constant "fight or flight" state which, inevitably, effects their physical health as well. Family conflict and relationship breakdowns are commonplace, along with money worries as the household budget is diverted elsewhere.
But most of this is hidden from sight. "I blame the family" or "it's all the family's fault"are common (ill-informed) accusations. It is estimated around 51,000 children live with a parent who is drinking at harmful levels. Last year, family members from every single local authority area in Scotland contacted us for support, with alcohol their most common concern – above cocaine, heroin, benzodiazepines, cannabis or any other drug.
Not everyone will manage to change their loved one's drinking by pleading with them to not go to the pub (if only it were that easy), but supporting families is the perfect place to start if we want to reduce harm, promote recovery and ultimately save lives.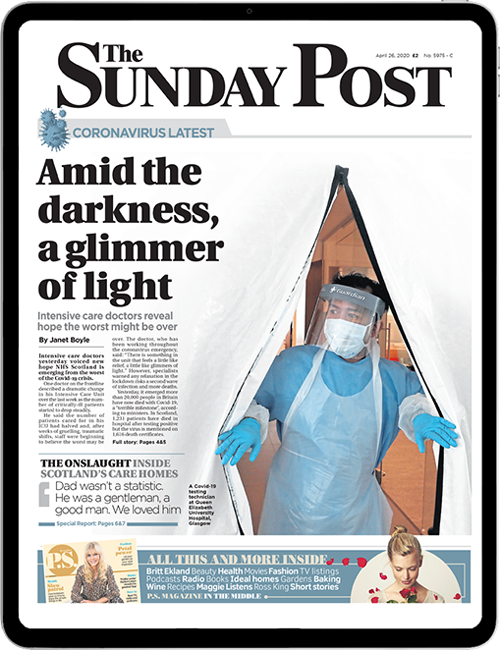 Enjoy the convenience of having The Sunday Post delivered as a digital ePaper straight to your smartphone, tablet or computer.
Subscribe for only £5.49 a month and enjoy all the benefits of the printed paper as a digital replica.
Subscribe