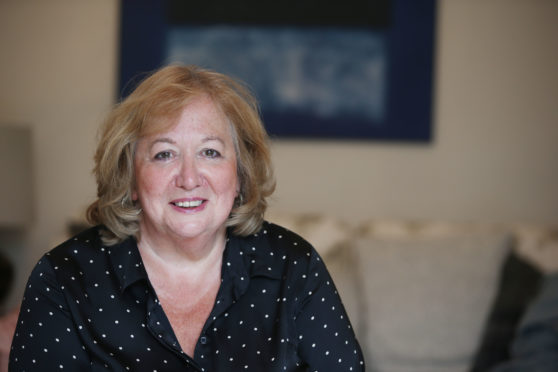 The new leader of the UK's largest trade union said the disaster that unfolded in care homes during the pandemic highlights the need for more investment in public services.
Christina McAnea was last week elected as the new general secretary of Unison, the first woman to head one of Britain's big four industrial unions.
She won almost half the votes in a ballot of members, beating three other candidates.
She said: "I'm astonished that in 2021 we're still starting sentences 'the first woman to…' I feel we should be past that by now, but clearly we're not.
"It's the first time a woman is general secretary of one of the large industrial unions, so yes, it is a big deal and I think it will make a difference.
"But I didn't campaign specifically on 'vote for me because I'm a woman' as I thought it was obvious that's what I am. My campaign was 'vote for me because of my experience and what I bring to the job', which is I've been the lead negotiator for the union for many years.
"It's more about bringing my experience, but obviously being a woman it means you come at things slightly differently. There's a different dynamic because most of the unions that we deal with are still fairly male-dominated. Will it make a difference? Time will tell."
Ms McAnea has represented health and social care workers during the pandemic and said the crisis had only underlined the importance of public services and the need to protect them. She said: "We want to see continued investment in public services and we want to see public sector workers recognised and rewarded fairly for what they're doing.
"What has been so obvious to me, and I hope it has been for others and politicians, is that without public service workers we would never get through something as drastic as this.
"Whenever there is a major crisis in this country, it is always the public service workers who rise to the occasion, turning up, going into work and putting themselves at risk.
"And whenever there's an economic crisis, it feels like the Westminster government will always look to squeeze the public sector and public service workers when they're trying to make cuts."
Ms McAnea, who was brought up in Glasgow, the daughter of a labourer and a dinner lady, said the pandemic had also highlighted under-investment in public services. She said: "All we have to do is look to see what's happened in the care sector. The fact that we've had so many deaths, that it was so difficult to get PPE. That's what happens, I think, when you leave what is essentially a public service almost entirely up to the market.
"In an effort to drive down costs, you slash and burn pay and conditions for staff, which means you end up with huge vacancy levels and a huge turnover of staff.
"You end up with a workforce that has had no investment and therefore no training. The disaster that has been the care sector must surely be a warning that this can't go and something drastic has to be done about the care service."
Unison, one of Labour's biggest donors, was the first union to back Sir Keir Starmer's campaign to become the party's leader after Jeremy Corbyn stepped down last year.
Ms McAnea said: "I think Keir has had a good first year. It's been good to see an effective opposition against Boris Johnson at Westminster. It feels to me that we have been behind the curve the whole time with the pandemic, with governments – particularly the Westminster government – reacting slowing to things.
"Perhaps because of his legal training, Keir has that forensic ability to go through issues and hold the Prime Minister to account."
Unison's Scottish council last year backed calls for a second independence referendum. Ms McAnea said it would be up to their union's members how they voted on independence.
She said: "This is a decision for our members in Scotland. There will be no central diktat. The last time our members and executive in Scotland decided to remain neutral and we supported that. It was entirely their decision. This time round that may not be the case, but again that would be entirely for our members in Scotland."
Ms McAnea grew up in the Drumchapel housing estate. Her mother Chrissie was a school cleaner and dinner lady, and her father William, a labourer, left when she was 11.
She said: "We lived a hand-to-mouth existence, as my mother described it. A new school uniform, a pair of shoes or something in the house breaking down and needing repaired was a big issue. We never had holidays or things like that.
"And today many of our members are in the same position. We have a charity at Unison called There For You, which gives grants to members who need it for things like school uniforms or have a major crisis on their hands.
"Not all of our members are low-paid, but a large group of them are. In the care sector, most of them will be earning less than £10 an hour. You can't save money when you're earning £10 an hour. Poverty is still very real in this country."
Unison leader Christina McAnea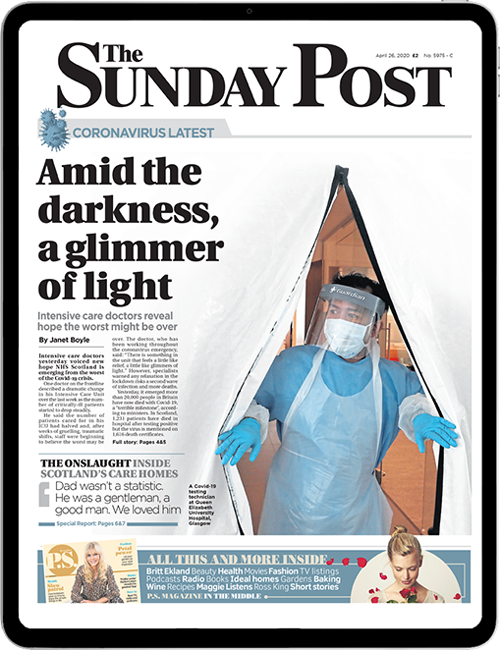 Enjoy the convenience of having The Sunday Post delivered as a digital ePaper straight to your smartphone, tablet or computer.
Subscribe for only £5.49 a month and enjoy all the benefits of the printed paper as a digital replica.
Subscribe