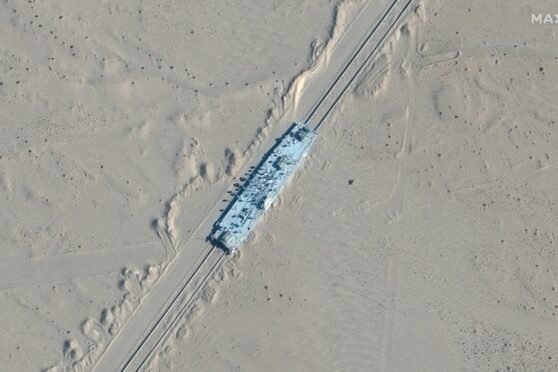 The presidents come and go, the pressures ebb and flow but, according to experts, tension between the world's power blocs is a given.
The Cold War was meant to have ended as the Berlin Wall fell but the relationship between the United States, Europe, Russia and China can suddenly and easily plunge below zero.
Today, commentators suggest China poses a more complex and significant threat to the West but the danger from Russia – the United States' traditional Cold War foe – is more "pervasive".
US President Joe Biden and Chinese leader Xi Jinping will meet online this week in an attempt to ease tensions and friction between Washington and Beijing. The two countries agreed at the Cop26 summit to work together on cutting greenhouse gas emissions in a surprise announcement.
But the developments come just days after the Pentagon said climate change and China were equal threats to America, and satellite images revealed a mock-up of a US aircraft carrier, possibly for target practice, in the Chinese desert.
Professor Rick Fawn, of the School of International Relations at St Andrews University, said: "There's a lot of alarmism about China, and on the whole I have to say I think it is fair. This is a major revisionist power.
"There is an almost constant testing of the West, particularly the United States and its allies in Asia-Pacific. The overflights of Taiwanese airspace are part of a broader picture and the American response has been pretty lightweight. I was certainly struck when US Secretary of State Antony Blinken was asked by CNN if the US would support Taiwan no matter what and he wouldn't say it.
"I think the Chinese are testing their prodding in a bigger way than the Russians have been doing.
"A mock-up of a US aircraft carrier in the Chinese desert is hard to hide in the age of satellites, and I think the Chinese wanted it to be seen. It showed that the Chinese are thinking about how to take down major American assets.
"It is posturing to say that China is serious and that it is developing the capacities to raise the stakes so much that when it makes further territorial gains, the costs are going to be so high.
"During the Cold War, even though they were ideologically opposed to each other, there was a high degree of understanding between the parties and, bar the Cuban missile crisis, we never had a direct confrontation.
"The Chinese scenario is somewhat different. We don't have a set of understandings or rules. China is very, very intent on pushing, testing and seeing what is possible."
Russia 'less predictable'
Fawn said that while China was a bigger concern to the West, Russia was the less predictable threat. It has been accused of interference in the 2016 presidential election, when Donald Trump was elected, and the EU referendum.
The international security expert said: "The Russians are very creative and inventive in ways that we don't anticipate. The Chinese have been focusing on tangible growth in terms of economic productivity, military capacity and so forth. The Russians have done very, very well with limited resources. In so many cases, they have been able to find to penetrate weak spots in the West."
The ultimate Cold Warrior? Did Rocky IV really KO Communism?
Keir Giles, associate fellow of the Russia and Eurasia programme at the Chatham House think tank, described Russia as having a "pervasive" impact on Western lives. He said: "The single biggest threat that hung over the Cold War – nuclear annihilation – is now further away, regardless of what Russian rhetoric trying to frighten us over the dangers of escalation might say.
"That is a more remote prospect given that there's not any immediate danger of widespread military conflict, in Europe in particular.
"However, the new dangers are ones that can reach out and touch ordinary people in Western countries in ways which are not as dramatic as nuclear war but are more pervasive.
"The cyber and information confrontation, the ways in which our adversaries are sponsoring and facilitating anti-vaccine campaigns, the way Russia and others reach into UK domestic politics all have a direct impact on ordinary people's lives in the West. In a way the Cold War might by comparison have seen a little remote from everyday life."
Russian President Vladimir Putin has also been accused of being behind a crisis at Belarus's border with Poland, where at least 2,000 migrants are stuck in freezing conditions. Belarus has denied it is sending people over the border in revenge for EU sanctions.
Giles, author of Moscow Rules: What Drives Russia To Confront The West, said: "Russia is more content to work as a rogue state which does not subscribe to any of the rules that keep international relations stable and secure.
"Russia is operating as a wild card, as we see with the Belarussian attack on Poland using migrant dumping. And so there is that additional element of danger that Russia feels unconstrained from unleashing all of its tools and instruments of power to damage the West."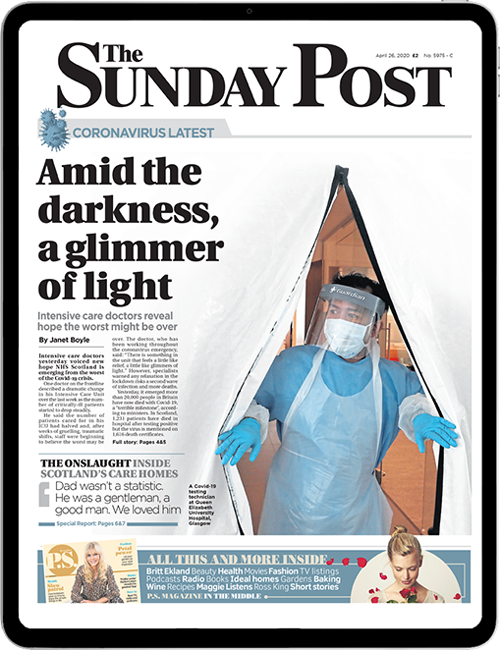 Enjoy the convenience of having The Sunday Post delivered as a digital ePaper straight to your smartphone, tablet or computer.
Subscribe for only £5.49 a month and enjoy all the benefits of the printed paper as a digital replica.
Subscribe