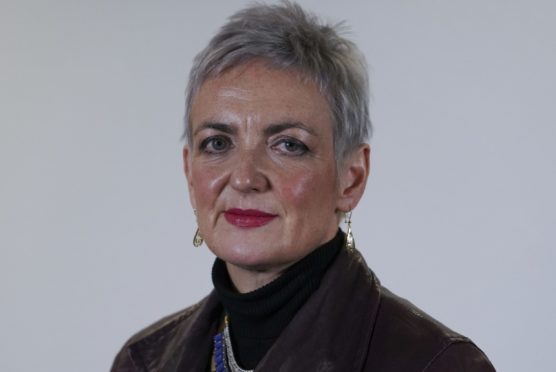 Scotland's Drugs Minister Angela Constance has signalled that funding could be made available to study a controversial treatment which supporters say saves heroin users from distressing detox symptoms.
Constance has told supporters of Neuro Electric Therapy (NET) that funds could be available for a pilot study.
The treatment uses low-level electronic pulses delivered from electrodes placed behind the ears to suppress the side-effects of coming off heroin addiction.
In a letter to the treatment programme's Scottish boss, Owen Fielding, she said: "It is very interesting to hear about the work that you and your organisation are doing and your plans regarding further research on NET internationally and in Scotland.
"There is a need for further randomised control trials into NET's efficacy which would take into consideration longer-term outcomes and make use of appropriate control groups. There may be funding available for a similar trial to be carried out in Scotland via the Chief Scientist Office (CSO).
"CSO has reviewed its grant schemes and is now providing a number of different funding steams to directly support research in Scotland."
Jardine Simpson, who heads the Scottish Recovery Consortium and is an official observer on Scotland's Drug Death Task Force, said: "This shows Angela Constance is willing to listen to those of us with lived experience.
"I applaud her having an open mind and looking at different solutions to tackle the crisis we're in.
"I spent some time researching NET and watching the documentary The Final Fix and I was deeply impressed by what I saw.
"I believe we cannot afford to disregard anything that may help us cut the number of people dying in Scotland every single day from the effects of drugs, and if what I've seen of NET lives up to its promise, I believe this could be a major new lifeline for people determined to recover."
The Scottish Government said there was a lack of evidence about NET, but if that changed it could look at it again.
The Final Fix
Invented almost fifty years ago by Scottish surgeon Meg Patterson, who worked in Hong Kong, NET helped major rock and music stars such as Eric Clapton, Pete Townsend, and Boy George quit heroin.
Last month, Trainspotting star Ewan McGregor urged the Scottish Government to investigate it. The actor, who played heroin addict Mark Renton in the landmark 1996 film, narrated a documentary which charts the successful trials of in the US.
He suggested ministers watched The Final Fix, saying: "This film takes a hard look at this different kind of treatment and it really seems to work. I would hope that the authorities would take notice and perhaps explore for themselves. It's at least worth exploration. Current treatment for drug addiction often utilises other addictive drugs and that may not be the answer."
BAFTA and Emmy winning documentary maker Norman Stone made the film, which shows the incredible effect the treatment had cutting drug cravings within a couple of days.
The documentary, which has already won 11 major awards, filmed addicts in Kentucky becoming drug free for the first time in years, with no side effects at all.
Mr Stone said: "I'd seen the effect NET had on Eric Clapton when I saw him in the 70s. I never forgot how incredibly quickly the process appeared to work, and with Scotland in the grips of the worst drugs crisis, I believed we needed to look properly at the treatment to see if it could help."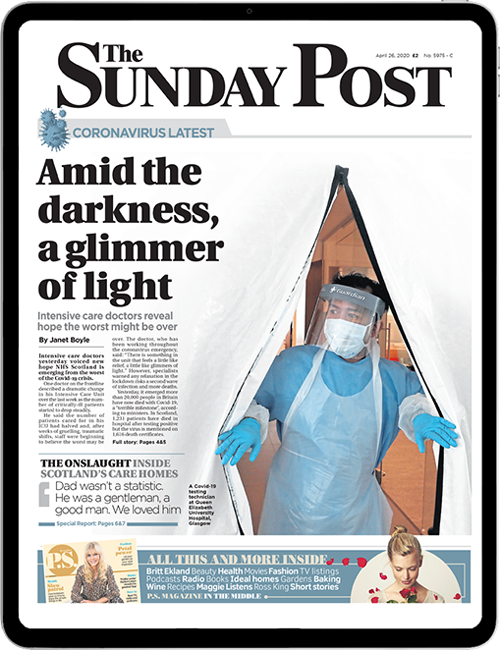 Enjoy the convenience of having The Sunday Post delivered as a digital ePaper straight to your smartphone, tablet or computer.
Subscribe for only £5.49 a month and enjoy all the benefits of the printed paper as a digital replica.
Subscribe