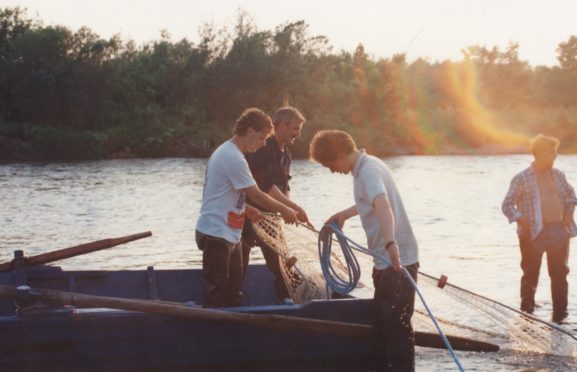 He might be the east coast's answer to Para Handy, the fictional Gaelic skipper of the puffer Vital Spark whose tales entertained generations of Scots.
Sandy Geddes is the imaginary skipper on a River Spey salmon netting operation who, faced with depleting stocks, brings on a group of inexperienced recruits to learn the ropes. He is the star of The Summer Crew, a book capturing in gentle comedy Scotland's inshore salmon netting industry, paying tribute to a way of life, gone but not forgotten, in riverside communities.
Their hilarious tales partly written in the Doric dialect of north-east Scotland are inspired by author John Bennett's experiences as a student in the '80s when he worked as an "oar", rowing the coble – or flat-bottomed boat – that "shot" the nets.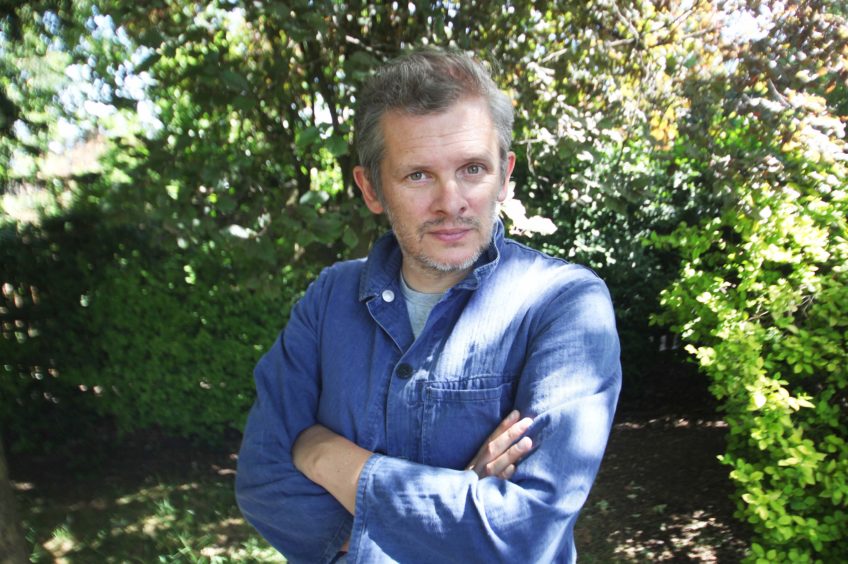 John, 30, who hails from Kingston on Spey, had to delay the book's launch in March when he, his wife Charlotte and 11-year-old daughter Ella contracted Covid-19. Fortunately, his six-year-old son Hamish was unaffected.
Twelve weeks on, John is recovering at his home in London. He told The Sunday Post: "I met some fantastic people and characters while I was working on the nets.
"The summer crews were a mix of permanent employees and part-timers hired to fish the summer grilse run.
"Many fisheries stretched back over a thousand years but most were bought out or closed around the turn of the millennium, with the culture, tradition and skills of the salmon fishers disappearing almost overnight.
"At one point, up to 15,000 salmon would have been caught on the River Spey each year but in 2018 it was 3,000.Many believe the main causes of the decline have been overfishing by giant factory ships in the feeding grounds off Greenland and Iceland and, more recently, climate change.
"I feel the netsmen were hard done by. I'm not a fisheries expert and the book is not an argument to bring the nets back; the fish are not there."
John set out to capture a moment in time before the industry was gone for good.
"I felt an injustice had been done, and the industry was slipping from memory, and history. I wanted to put something down to remember it, and perhaps recapture my youth," he said.
"I love Compton Mackenzie's Whisky Galore and the Para Handy tales. This book brings you into that kind of world."
The author, who until recently ran a digital company, revealed he started the novel a decade ago but put it on hold. He explained: "My publisher wasn't impressed with Doric and the book sat in a drawer for 10 years. When I sold my company I finished it."
The Doric remains in the speech of the novel's older characters. "I was brought up with Doric and love the words," said John. "If only people in Scotland read this, I am fine with that. If people in Scotland like it and love it, that's good enough for me.
"The demise of the onshore salmon fisheries asks bigger questions about how we manage natural resources and preserve our heritage. It is vital we conserve our wildlife, but how do we also protect our communities and their traditions?
"I hope the novel will shine a light on a forgotten way of life and underline the fragile nature of things, which is particularly relevant now with our current situation regarding the coronavirus outbreak.
"Having the virus was a very unpleasant and worrying time for me and my family. It does make you appreciate what you have and just how much we take our way of life for granted."
---

This is one of the pictures taken by photographer Colin McPherson for his Catching The Tide project, framing the work of Scotland's last remaining salmon net fishermen between 1996 and 2007.
The salmon netting industry fell into decline in the '80s when the numbers of fish caught reduced due to environmental and economic reasons and, in 2016, a three-year ban was imposed to try to boost dwindling stocks.
With the moratorium extended indefinitely, few believe salmon net fishing will return. documentscotland.com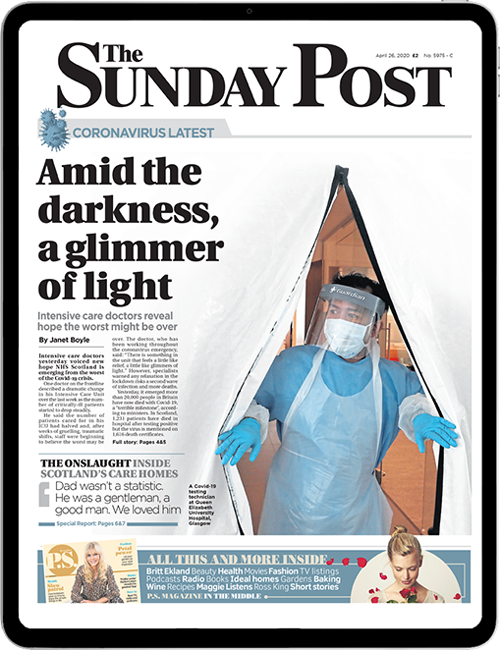 Enjoy the convenience of having The Sunday Post delivered as a digital ePaper straight to your smartphone, tablet or computer.
Subscribe for only £5.49 a month and enjoy all the benefits of the printed paper as a digital replica.
Subscribe