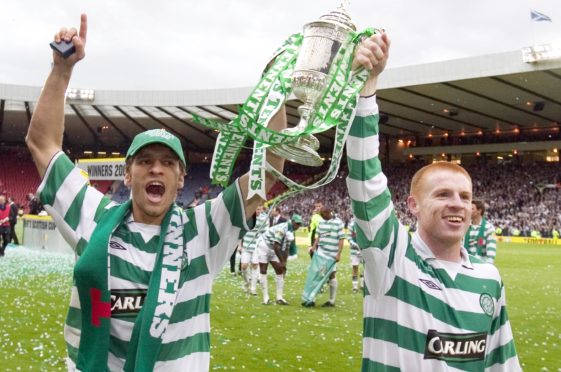 Stiliyan Petrov first came across Neil Lennon on a dark, cold Sunday night in Dundee almost exactly 19 years ago.
They were on the same side as the Irish midfielder made his Celtic debut following his £6-million move from Leicester City.
Petrov scored that night, and thanks to Didier Agathe's injury-time winner, they new team-mates picked up a win bonus on the way to Martin O'Neill's first Treble as manager in season 2000/ 01.
Last Sunday, Lennon collected the Betfred Cup following a titanic tussle with Rangers, the first leg of what could be his first Treble as a manager.
Brought in last February to finish off Brendan Rodgers' work, Lennon duly clinched the Premiership and guided the Hoops to Scottish Cup success in the Final against Hearts.
He was given the manager's position permanently in the wake of that success, but many Celtic supporters doubted the wisdom of that.
Lennon has been forcing them to eat their words ever since, however, and Petrov is both delighted and unsurprised about that.
The 40-year-old Bulgarian told The Sunday Post: "Neil is proving himself to be a very talented manager, and also a man of stature.
"Celtic have just won the Betfred Cup, are top of the League and in the last 32 of the Europa League. It's all moving in the right direction.
"Having played for Celtic for seven years, I know the pressure and scrutiny that comes with being a part of such a massive football club.
"I can only imagine that is increased by 10 times when you are the manager and the spotlight is on you seven days a week.
"That's why I have admiration for Neil. He goes about his business in the right way and leads from the front.
"He has the respect of the players and the supporters are firmly in his corner.
"When he came here as a player, it was a move he had dreamed of.
"Martin O'Neill made it happen and Neil has contributed to bringing seven league titles to the club. It's brilliant.
"Obviously this season's could be the biggest, and most important yet.
"But it's too early for that kind of talk. Let's see where it all stands going into the final five or six games of the season.
"I do know that Neil will remain calm and focused when it gets down to the closing stages. He was calm and controlled as a player and rarely got flustered.
"But he was vocal and was never slow to let you know if he felt you weren't reaching the required standard.
"Yes, he kept me on my toes!
"I was only 21 when he arrived, and he gave me great guidance and confidence.
"I looked up to the likes of Neil, Paul Lambert, Chris Sutton and Henrik Larsson. They helped mould me as a person and as a footballer.
"That's part of the reason why Neil has my backing and my belief.
"Following Brendan Rodgers was never going to be an easy task for any manager, but Neil has handled it all brilliantly.
"It has been a change of leadership without any bumps and bruises.
"The hardest part will be to keep it all going for the next six months. No win is easy to come by and there needs to be an understanding of that.
"The players have been brilliant in the past few years, but there may be a bumpy period ahead and there will need to be a togetherness between the stands and the squad if there is."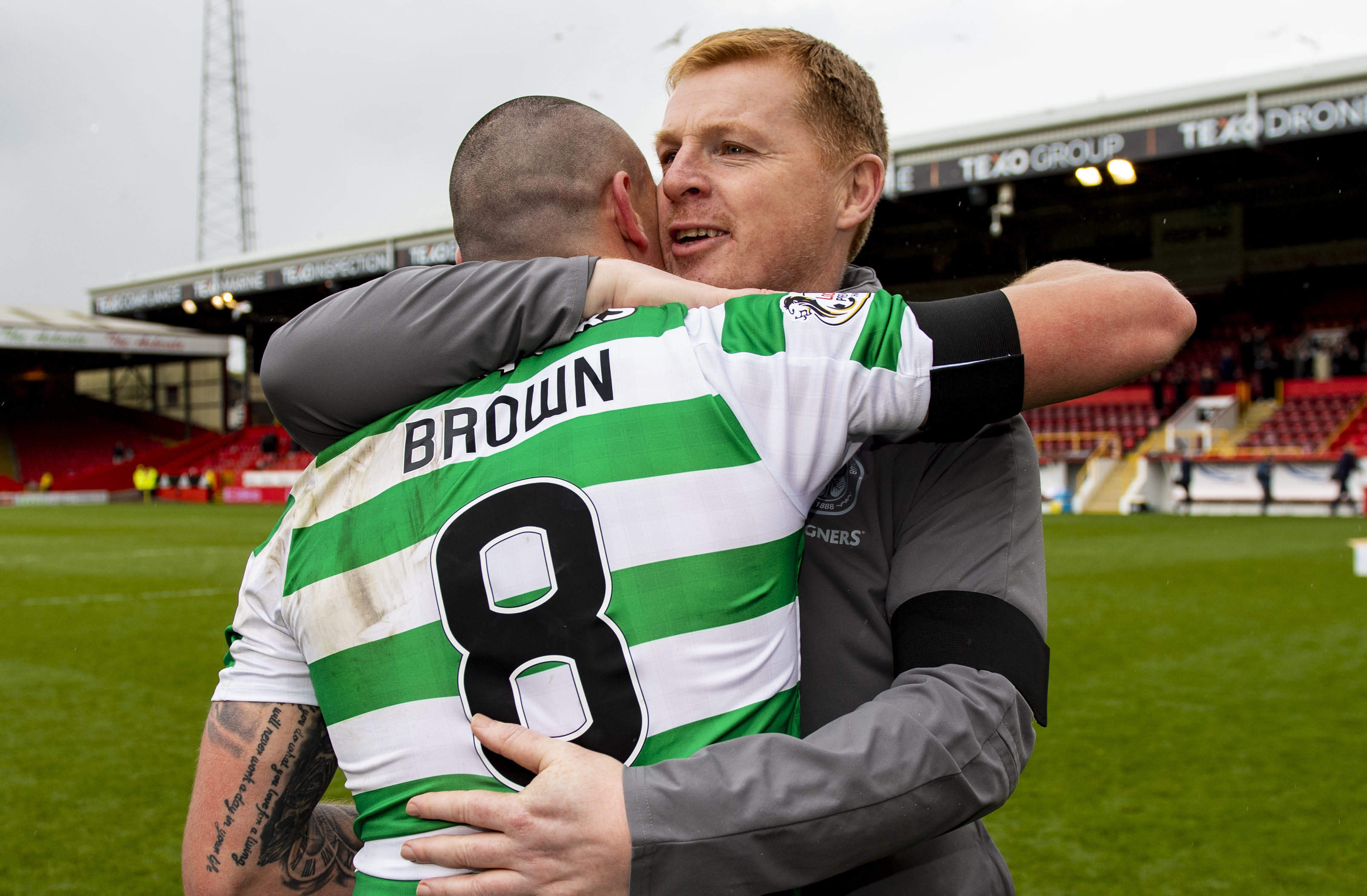 Petrov is sure the leadership of Scott Brown will stay strong and unfazed during the rest of the campaign.
"He is just an amazing skipper, isn't he," said the Bulgarian.
"I look at the way he plays the game, and can see a new level of maturity and direction. He controls the tempo of the game and doesn't always need to do it at 100mph, as might have been the case four, five or six years ago.
"He can still be the main man when it is at 75mph. He knows the times to slow it down and take a breather, bring a calmness to the play. I really like that.
"The players are also responding positively to that leadership.
"Having Scott there must be great for Neil. The manager knows he can trust him and let him do his own thing and guide the players.
"It's invaluable to have that trust and respect.
"I'm sure Scott will not rest on his laurels and take anything for granted.
"They have come too far in the past few years to let it slip away in the next few months.
"The same applies to Ryan Christie, James Forrest, Odsonne Edouard and the rest of the lads. They are all experienced campaigners and they know what is required week in, week out.
"They know that Rangers are waiting to take advantage of any slip ups.
"That was the scenario I was up against when we played against the Rangers teams managed by Dick Advocaat and Alex McLeish 20 years ago.
"It's good to have that level of competition in the Scottish game and keeps everyone alert and ready to give their all.
"It's shaping up to be a brilliant season and I'm as intrigued as anyone to see how it all goes.
"Naturally, I hope it all ends well for Neil, the players and the supporters.
"This Celtic team doesn't know when its beaten, and they keeping producing result after result.
"There were times last week against Rangers they had to ride their luck, and rely on a stunning performance from Fraser Forster.
"But in any Final, you have to defend well, and it all worked out well in the end for Celtic.
"Some fans may be looking towards winning every trophy again this season and believe it's as good as done, but it's not quite as easy as that.
"Sure, you must never say never when it comes to Neil Lennon and his squad, but it's too premature to be speaking of winning everything.
"I'm certain Neil and the players will not entertain any talk of another clean sweep at this stage.
"That kind of talk only sets you up for a fall, but they do have the ability and mentality to have another outstanding season.
"But, remember, Rangers are a strong team.
"There are four massive League games between now and the winter break. After that, there will be a clearer picture of the situation.
"The Scottish Cup also starts in January and that is never an easy competition to win.
"So, much as I understand the enthusiasm and the confidence with the fans, there needs to be a little bit of holding back.
"Just take it easy and enjoy the moments. Try not to look too far ahead.
"What is for sure is that they have all been unbelievable in the past three-and-half years and they must have surpassed all levels of expectation.
"It's been an incredible period on the club's history."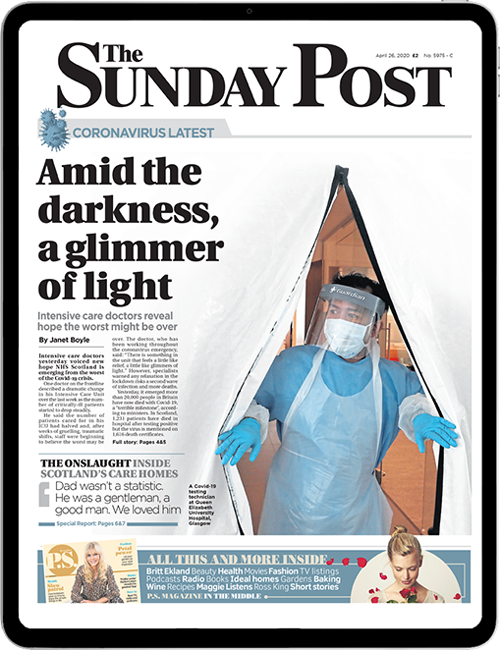 Enjoy the convenience of having The Sunday Post delivered as a digital ePaper straight to your smartphone, tablet or computer.
Subscribe for only £5.49 a month and enjoy all the benefits of the printed paper as a digital replica.
Subscribe