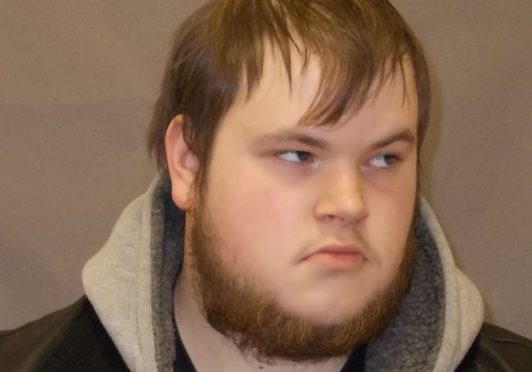 An expert on neo-Nazis who was a lead prosecution witness at two landmark terror trials in Scotland has warned rising political tension could lead to more "lone wolf" attacks.
Professor Matthew Feldman, director of the Centre for Analysis of the Radical Right, advises governments on terrorism and has provided testimony at six UK terrorism trials in recent years.
They include four major cases in England involving the banned neo-Nazi group National Action, which had an offshoot called Scottish Dawn, also proscribed under anti-terror legislation.
Professor Feldman also testified at two trials held at the High Court in Edinburgh.
The first case involved Connor Ward, a 25-year-old neo-Nazi from Banff who was jailed for life in April 2018 for plotting attacks on mosques in Aberdeen.
Ward was found guilty of breaching the Terrorism Act 2000 and the Terrorism Act 2006 after the court heard he acquired components for bombs and an arms cache that included a stun gun, knuckle dusters, knives and metal bars.
Professor Feldman also testified at the trial of Peter Morgan, a 35-year-old member of the Scottish Defence League, who was jailed for 12 years last August after being found guilty of two charges under the Terrorism Act and one charge under the 1883 Explosive Substances Act.
Morgan's flat was deemed a bomb factory by police who also found a Ku Klux Klan application form and an al-Qaeda terrorism manual.
Professor Feldman described both Ward and Morgan as "lone wolves" and said that individuals radicalised online who were intent on committing acts of terror were an increasing threat globally.
What links the two men is that both were "self-directed" or "self-activated" terrorists, said Professor Feldman, explaining that he prefers to use those descriptions as he considers the term "lone wolf" as "sort of valourising".
He continued: "I think that's one of the real concerns, the sort of do-it-yourself type extremists.
"I do think that's something we're seeing time and time again – individual, otherwise isolated activists, who are being radicalised online and basically turn to political violence or even the possibility of terrorism."
Professor Feldman said that last year, ahead of the US mid-term election, there were four lone-wolf attacks by people apparently influenced by far-right ideology. They included the synagogue massacre in Pittsburgh last October when 11 people were killed.
That same month a serious of pipe bombs – 19 suspicious packages in total – were sent to prominent Democrats and critics of Donald Trump, while two African-Americans were shot dead in Kentucky by a man who reportedly said "whites don't kill whites".
In another attack last year, Scott Beierle, a far-right extremist and misogynist, killed two women in Florida.
Professor Feldman believes these US attacks shared two things. "The first is that at some point when there is a heightened political atmosphere, some people who are at the 'cliff', can be pushed over that edge.
"But what really links them all – that nobody is talking about – is that they were all 'lone wolves'.
"That is now the preferred modus operandi of attack for extreme right-wing people engaged in political violence.
"We've seen it, obviously going back 20 years to David Copeland in 1999 in London, and we saw a number of different attempts in Scotland in recent years as well."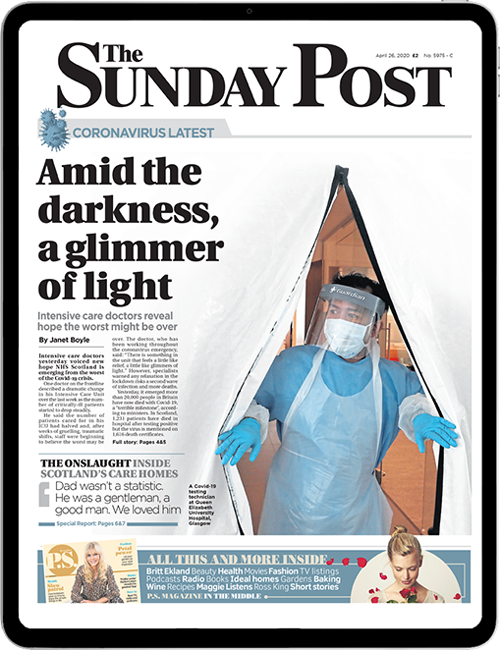 Enjoy the convenience of having The Sunday Post delivered as a digital ePaper straight to your smartphone, tablet or computer.
Subscribe for only £5.49 a month and enjoy all the benefits of the printed paper as a digital replica.
Subscribe