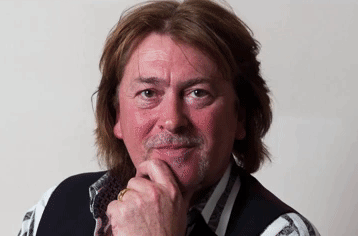 The hits just keep coming. After all we have been through, as a country, as a family, I was floored again, knocked senseless with a low blow, from my company insurers, the global insurance giant QBE.
They have formally told me – and many others – there is no direct link between a specific Covid-19 outbreak and the enforced closure of any specific business. In other words, despite our policy (par 3.2.4) clearly stating we are covered from any loss resulting from "any occurrence of a notifiable disease within a radius of 25 miles of the premises", they will not be paying out.
Where have they been living these past three months? In a cave?
The whole world has been shut down and suffering a catastrophic economic meltdown because of the Covid-19 outbreak.
Are they the only insurers refusing to accept this apparently self-evident fact? Don't be daft. Of course they're not. There are plenty of others choosing to deny the obvious and refusing to pay out to customers left reeling after shuttering thriving businesses through no fault of their own.
Customers like Chris McColl of the popular NY Slice in Sauchiehall Street, Glasgow, who has been told his policy does not cover Covid-19, only covers Sars – and Covid-19 isn't Sars.
Well, the last time I looked the official title for this new disease was Sars-Cov-2 – genetically different but still a Severe Acute Respiratory Syndrome.
No matter. It leaves Chris, up the proverbial without a paddle! He either accepts their decision or waits for a larger company, who can afford the heavy legal costs, to challenge them in court!
Something my specialist insurance brokers NDML, on behalf of many their clients, are now being forced to do with QBE.
It is hard not to believe these insurers are hoping a "herd insolvency" will put these complaining customers out of action for good and save them ever having to pay out.
The legality of these rejected claims will, I'm sure, be tested. The morality, or immorality, is not in doubt. Why should we all suffer for doing the right thing, paying tens of thousands of pounds for an annual policy you hope you will never have to claim on but which, if you do, is money that will prove vital in your recovery, keeping the company afloat and your staff in jobs?
It's wrong and, if not illegal, immoral. Because of this decision, I stand to lose about £200,000, money crucial to keeping my staff in jobs and company afloat, but money I will now have to fight for in a court of law, a fight that might take months, possibly years.
The global crash of 2008 put the banks on emergency measures, after decades of greed when corporate cut-throats in the boardrooms turned their trusting customers upside down and emptied their pockets.
It is nice to think that when some kind of normality returns, the insurance industry will face a similar reckoning.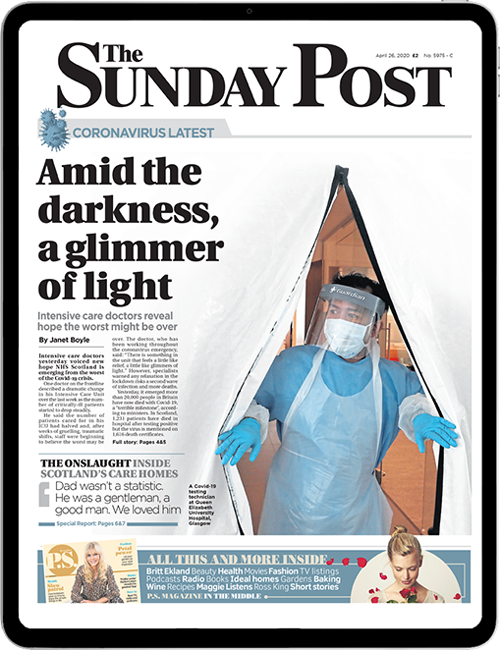 Enjoy the convenience of having The Sunday Post delivered as a digital ePaper straight to your smartphone, tablet or computer.
Subscribe for only £5.49 a month and enjoy all the benefits of the printed paper as a digital replica.
Subscribe