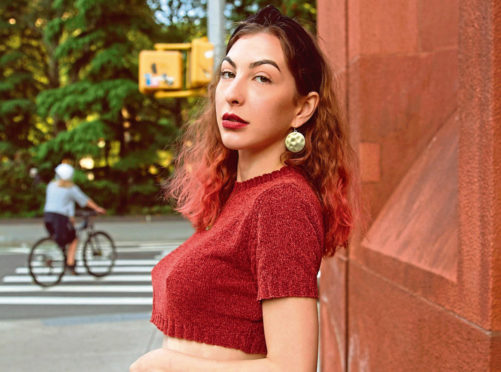 When Betty Matthews left Orkney for New York she wasn't expecting the stories of her home to help her make a living in Manhattan.
Betty, from Kirkwall, moved to the States to study acting at The New York Conservatory for Dramatic Arts two years ago and was hoping to be auditioning for the first professional roles of her career about now.
When Covid-19 shut down most of the entertainment industry around the world, Betty drew her inspiration not from the bright lights of Broadway but instead from the ancient myths and legends of her home.
And her first gig as a professional actress in New York is one which is right back where she started.
The 20-year-old has just launched a new podcast drama series based on the stories of author Tom Muir, which she hopes will catch on with American audiences and their love of historical British dramas like Peaky Blinders and Outlander. Muir's writing is inspired by the Orkney myths, featuring spirits such as Selkies, seals who can take human form, and Finmen, rowers with supernatural power.
Betty graduated from drama school arlier this year after the course switched to online learning when New York became the US epicentre for coronavirus infections. She said: "I was really homesick, not able to see my family or even some of my New York friends. It was really hard and I started to think about making my own content and I thought about these stories. Tom Muir is a family friend, and I was feeling homesick. So this was a way of bringing my two worlds together."
In order to legally stay in the States after graduation, Betty had to obtain an Optional Practical Training visa. It allowed her to work, but only in the field of her expertise.
"It's quite hard being an actress, you can't get a waitress job on the side to support yourself, you can only do work that is acting," she said. "So if the options were limited at the best of times, with Covid it was impossible. But I still wasn't considering coming home, because I would have forfeited my visa altogether, so that wasn't an option. I wanted to find a way to stay as long as possible. And that was the podcast."
Along with other classmates, Betty helped establish and launch The ANY Collective – Artists of New York – with her Lore of the Loch podcast being the first project produced by the creative team using skills honed at drama school. She said: "Part of what we learned on the course was about making your own content, learning about web series, branding and promotion.
"I didn't think this was going to be something I would have done. I thought that stuff was for people who were going to move to LA and start a YouTube channel or for TikTok, which is not my thing at all. But it has turned out to be really useful."
Lore of The Loch – adapted from mythological stories from Tom Muir's book, Orkney Folk Tales – features a cosmopolitan cast of actors from America, Mexico and South Africa with Orcadian Betty narrating.
And the determined team have embarked on a guerilla marketing campaign, slapping QR code stickers around the New York subway and sending posters out to contacts across the country and worldwide.
ANY Collective founder Kyle Portnoy, an actor and singer songwriter from Singapore, said: "I came up with the idea because I wanted to give myself and my friends the chance to dive into any creative projects we wanted to do. Betty had the idea for the podcast even before the collective came about so it seemed like a good idea for us.
"The themes in Lore of The Loch aren't just specific to an Orcadian audience, they apply all over the world. We've been able to adapt these stories so that people who aren't from Orkney can understand them."
---
A Mythological Melting Pot 
Orkney is rich in folklore and fable, combining ancient stories of Norse, Scottish and Celtic mythology.
The Vikings brought with them tales of magic, of trolls and giants, and soon these goblins and spirits were transported from the icy fjords of Norway to the rolling islands of Orkney.
Famous Orcadian writer George Mackay Brown once wrote: "It was in winter that the islanders gathered round the hearth fire to listen to stories. Harvest was gathered in.
"The ears that had listened only to necessary farming and fishing words all the year of toil and ripening were ready for more ancient images and rhythms. A tongue here and there was touched to enchantment by starlight and peat flame."
The sea, of course, drove many of the tales and was the habitat for a legion of the supernatural spirits from the Finmen to the Selkies.
---
Lore of the Loch is available on Google, Pinecast, Spotify and Apple Podcasts or at theanycollective.com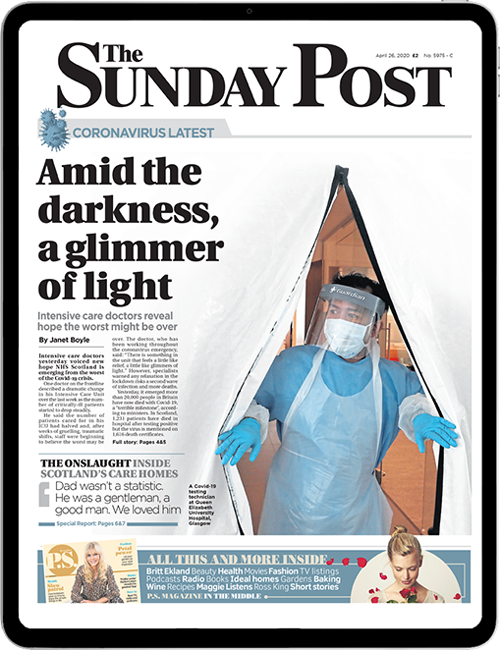 Enjoy the convenience of having The Sunday Post delivered as a digital ePaper straight to your smartphone, tablet or computer.
Subscribe for only £5.49 a month and enjoy all the benefits of the printed paper as a digital replica.
Subscribe