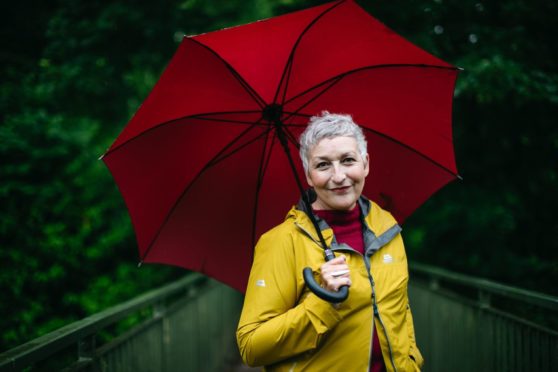 From Hogwarts to Hirta, Blythe Duff's lockdown journey has been bookended by two special experiences in magical lands.
The trip from Harry Potter's boarding school to the biggest island on the St Kilda archipelago began with her West End debut in Harry Potter And The Cursed Child, JK Rowling's theatrical spin-off to the bestselling books.
Now, while that show is on hold, Duff has joined an all-star cast for a new series about remote Hebridean island St Kilda. The eight-part musical drama, Atlantic: A Scottish Story, is a podcast about the lives in the community which once lived in the middle of the ocean on what must have felt like the edge of the world.
Also starring David Hayman, Kate Dickie and Outlander star Richard Rankin, Duff's involvement is thanks to her unexpected but well-received cover of Fairytale Of New York, released last Christmas with musician Cameron Barnes, which showcased her vocal talents.
She told how broadcaster Janice Forsyth, a founder of the Big Light podcast company and an old pal, contacted her to say Scott Gilmour and Claire McKenzie, of the Noisemaker theatre company behind Atlantic, had seen the video and wanted her on board.
Duff said: "When you get to my age, all you need to do is flatter me and I'll come and do the job! I didn't know anything about it at that stage, but there have been certain points in lockdown where I felt I needed to try something new and to switch things up.
"I've always enjoyed singing but going into a studio and recording my voice – I was honest with them and said they would need to guide me through it. I know my limitations. I couldn't do an eight-shows-a-week musical or stand up and do a song with a 10-piece orchestra but I love singing and now recording isn't such a fear for me."
It was only after she agreed to be part of the podcast that Duff discovered who her co-stars would be. "I thought, bloody hell, I'm in really good company here. When you hear David Hayman's voice at the start, you think, yeah, this is OK.
"We all had to record remotely from each other and I was the first to be recorded, so I was keen to set up Zoom chats with Kate Dickie to chat about what our characters felt about each other, and with Kirsty Findlay and Lawrence Smith, who play my children. Kate and I worked together on Taggart a thousand years ago, so it was nice to do something different with her and we have some good scenes coming up."
St Kilda, a Unesco world heritage site, was evacuated almost 100 years ago and today is home to nearly one million seabirds. "The story gives an insight into that world, and what it feels like for people to leave their homeland," said Duff. "It must have been hellish when they were forced to leave. It's an incredible story.
"A friend went to St Kilda about 20 years ago for the summer, to work alongside the Army rebuilding drystane dykes and other things that had fallen into disrepair. That was part of the stay – her meals were free but she had to work to get them."
It was a dream job for her friend and so, too, was working in the West End, especially in a production as massive as Harry Potter. It's a role she hopes can continue once lockdown is over.
"It was an extraordinary experience. I'd worked at The National and The Globe before but never in the West End, so if I was going to do a show there it felt like it should be at The Palace. I played Professor McGonagall.
"My husband came with me and we left for a year, living in a flat in London. It was a really big commitment. Being in the West End, I could already see the changes coming (as the virus spread). It was getting quieter, and I knew it was only going to be a matter of time. It was a peculiar feeling that London was ahead of the curve. My husband's antenna was up and as soon as we heard something was going to happen, we hired a van and drove back home that night.
"We're still waiting to hear when Harry Potter will be back and hopefully it will be soon. The big worry is you take the risk of going back down and then we go back into lockdown. There's a hell of a lot to consider, but it was such a brilliant show to be involved in.
"I'm in a fortunate position – I've had a good spell in the industry and it doesn't really owe me anything. I've had a good career, so I'm at a different stage. But I was working with a lot of people who have young kids and who have just taken out a mortgage."
Two decades of that good career saw her become a household name in Taggart. But the former DI Jackie Reid says she isn't recognised so much these days – and she doesn't mind it one bit. "It's been a long time since the last episode – more than 10 years," Duff said. "I work with a lot of young people and they don't have a clue about it, and that's fine. They might say their mum or gran mentioned it to them.
"Also, I've gone completely grey in lockdown and cropped my hair, so a lot of folk don't recognise me. My husband and I bought electric bikes recently, which means I have the helmet and sunglasses on when I'm out, so I'm incognito."
Duff is a cultural fellow at Glasgow Caledonian University and offers her support to students in the MA in TV fiction writing course. She has also donated her Taggart scripts and other memorabilia from the show to the university's archives, which can be accessed by the public.
Yet she still had a wealth of mementos from her time on the show at home, and she has been putting them to good use during lockdown. "You can't be on TV for 21 years and not have a trunk full of stuff," she said. "I've been going through the press cuttings and chopping them up to make murder-themed birthday and lockdown cards. I'm a crafter and love making cards. My husband is happy to see it being used up."
She has been selling the cards on Scot Squad star Sally Reid's crafting website, Playing At Shops, and soon the pair will also make a short film together. The screen and stage star, whose credits include an acclaimed turn in the James trilogy from the National Theatre of Scotland alongside The Killing's Sofie Gråbøl, has also set up an online acting workshop, called The Script Detective, during the pandemic, working with actors and other creatives who want to explore a character, and helping them prepare for self-tapes or auditions.
"I've had lots of returning customers, which is great and isn't something I was expecting," said Duff. "I've been getting a buzz from others getting a chance of a bit of work."
Despite the uncertainty surrounding her industry over the past 15 months, Duff is optimistic about the future. "Our industry has always been very resilient, so we'll find our own way back and survive in some form," she added. "I'm feeling really positive – I didn't ever feel desolate during lockdown. I quite enjoyed and embraced the fact that it was time to step off the train for a while and take stock.
"I feel sorry for children who have missed out on a social life but I feel kids will have benefited from this time being with their family and that will come out in a different way – the positives might not be seen yet but I feel sure they will.
"Our youngest was in Manchester during lockdown but our eldest was at home and she's managed to buy a property and we helped her do it up, which we wouldn't have been able to do had we still been in London. So let's hunker down and it will all be OK."
Atlantic: A Scottish Story can be heard at thebiglight.com or via Spotify, Amazon etc.
---
The islanders are long gone. Today, only the birds call St Kilda home
Spectacular St Kilda can be heard before it is seen, with the cries of nearly one million seabirds filling the air as visitors voyage to the remarkable rocks on the Atlantic Ocean.
Home to the UK's largest colony of Atlantic puffins, it is the country's only dual Unesco world heritage site.
While now internationally recognised for its bird life, it was once home to hardy islanders, with generations inhabiting the archipelago for more than 4,000 years. The final 36 were evacuated in 1930 and St Kilda has remained uninhabited ever since.
However, the main island of Hirta is occupied year-round by those who work on the military base, which is now almost entirely a civilian workforce, and National Trust for Scotland (NTS) staff reside there between April and September.
NTS work parties visit the islands during the summer months, and many researchers spend time there studying.
It remains a popular tourist destination for holidaymakers looking to visit somewhere far, far off the beaten track. Journey time is dependent on weather conditions and type of boat – travelling from the Western Isles takes anything between three and six hours, from the mainland up to 18 hours.
As well as the seabirds, St Kilda is home to Soay sheep, which were thought to be domesticated in the Iron Age or earlier. These were brought to Hirta from the neighbouring island of Soay two years after the evacuation.
The Soay sheep have remained there since, with almost no active management, and have been the subject of a scientific study since the '50s.
St Kilda also has its own wren, as well as a subspecies of rodent that is double the size of a British field mouse.
Current Scottish Government coronavirus advice is for anyone travelling to an island to take a Covid-19 lateral flow test before their trip.
The public toilets on St Kilda opened on May 1 and the campsite on Hirta opened to a reduced capacity earlier this month and must be pre-booked.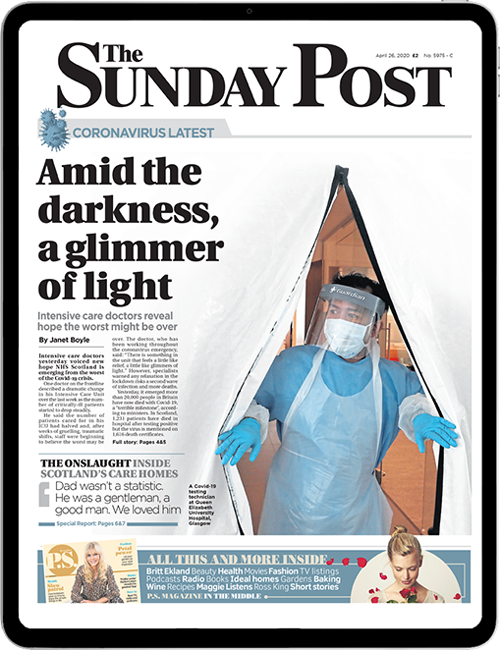 Enjoy the convenience of having The Sunday Post delivered as a digital ePaper straight to your smartphone, tablet or computer.
Subscribe for only £5.49 a month and enjoy all the benefits of the printed paper as a digital replica.
Subscribe