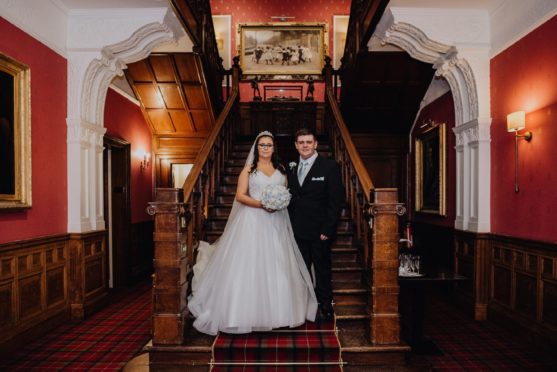 Jade Hannah's only wish for her wedding day was that her mum could be there after an awful cancer diagnosis.
She even brought forward the ceremony by two years but sadly Denise, 45, died just nine days before her daughter married fiance Rhys McNally last week.
Rather than cancelling their big day, however, Jade, 21, and Rhys, 22, chose to go ahead in honour of her brave mother because it was what she would have wanted.
Jade, from Greenfield, Glasgow, said: "Mum was able to attend my brother Mark's wedding in February and doctors were hopeful that she would live to be with me on my big day, but it was not to be.
"She was the bravest woman I have ever known and lived every day to the full.
"She helped plan my wedding and we went round all the shops trying on dresses as though we had all the time in the world. Then, when I tried the last one on, mum smiled and said, 'Perfect. Just perfect'. I could not have wished for more."
The family have been through a rollercoaster of emotions, thinking at first Denise would survive and then discovering the cancer was terminal. Jade said: "In February last year she was given the all-clear after full-on chemo, surgery and radiotherapy.
"I remember her feeling so proud, ringing a bell to celebrate her survival after doctors told her the scans were clear. But then, shortly after, she began to feel ill again and scans showed that the cancer had returned. It spread to her brain and spine but she remained so strong as she prepared Mark and me for her death."
In September last year doctors broke the heartbreaking news that Denise, from Barlanark, Glasgow, had between six and 12 months to live. "After Mark's wedding in February we were all hopeful that she would make it for mine, too."
Jade, a carer for adults with disabilities, had left for work when her mum died two weeks ago. It happened just hours after doctors suggested to the family that she would be likely to live for another two months. "I was on the way to work when I got a call saying I should get back home immediately but when I got there she had passed away," said Jade.
"We had said all our goodbyes but it was still heartbreaking to lose her because I knew how much she desperately wanted to see me marry.
"I have to be strong and accept this because anything else is too painful to endure."
On Tuesday, at the Sherbrooke Castle Hotel in Glasgow, Jade tied the knot with Rhys. One of Denise's pink silk scarves was used in the ceremonial handfasting, along with one from the groom's mum. It was a humanist ceremony in keeping with the couple's beliefs.
Jade and Rhys married after a six-year romance which began when they were teenagers, and it was a poignant day for the couple.
"It was a day of happiness and sadness but we went on with the wedding as Denise wanted," said Rhys, a customer assistant with Aldi.
Jade added: "This will be a day of happy memories because that's what she would have wanted."
The couple's celebrant, Maureen Kettle, said: "I have rarely seen such a brave young couple.
"They were both so composed and determined to carry on through such obvious sadness. It takes courage to celebrate a wedding so soon after losing your mum."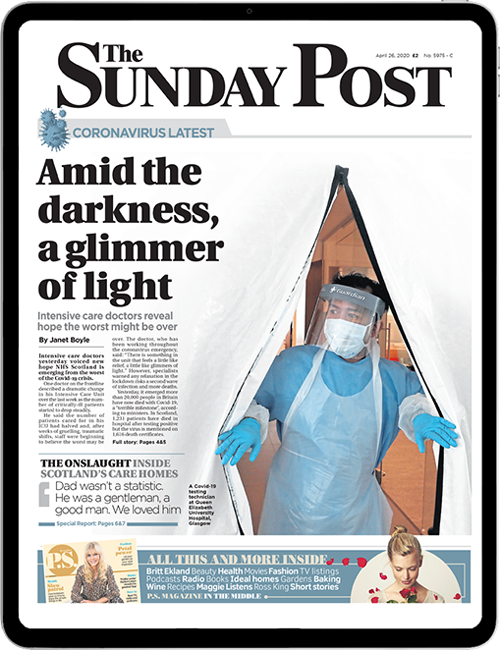 Enjoy the convenience of having The Sunday Post delivered as a digital ePaper straight to your smartphone, tablet or computer.
Subscribe for only £5.49 a month and enjoy all the benefits of the printed paper as a digital replica.
Subscribe