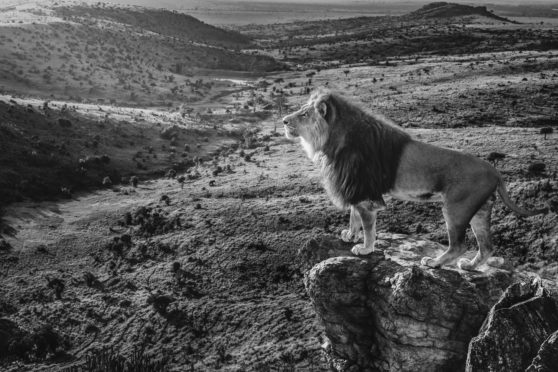 It is one of the most iconic scenes in movie history.
Now it has inspired an iconic photographic tribute by acclaimed wildlife photographer David Yarrow.
Before he returns home to Scotland for a charity event hosted by Sir Tom Hunter, he told The Sunday Post how he recreated the famous image from Disney's Lion King when Simba stands on Pride Rock.
His photograph will now raise funds and awareness towards the current plight of lions, which he says are the most endangered animals in Africa. "We wanted to do this shot because it's the epicentre of The Lion King. It's not what a lion would do, but it's become so symbolic," said David, 53, originally from Kilmacolm in Renfrewshire.
"I work closely with Kevin Richardson, known as The Lion Whisperer. I'm an ambassador for his foundation and we trust each other completely.
"My job is to get the lighting right and Kevin's is to get the lion looking like it does. We shot at Pride Rock in Kenya, 40 minutes after sunrise, measured all our angles, and then built a replica in South Africa, where we felt we could get a lion.
"Over the course of a week, we managed to get the shot done, again just 40 minutes after sunrise.
"The biggest challenge was not the light – both images were taken with the camera pointing in the same direction – but having the same trajectory in both locations. We ended up hiring a cherry picker in South Africa to ensure my angles on to the rock were identical at both locations. We hope to raise £500,000 for lion conservation.
"We are open about the picture being a composite, as we wouldn't want people to think we have cheated. It's not National Geographic I'm working for."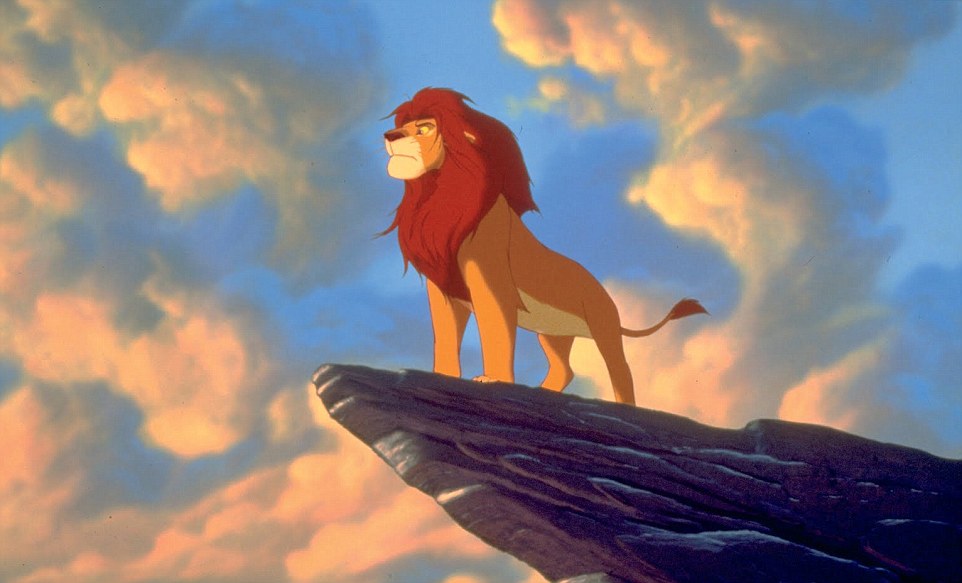 David will be back on home turf in Glasgow on Halloween as part of a charity event at Kelvingrove Art Gallery and Museum.
Sir Tom Hunter will interview David and two pieces of his work will be auctioned off, with proceeds going to the Nora Docherty Foundation, which provides educational resources in Malawi, and the Dundee and Edinburgh Parkinson's Research Institute, as David's brother, Norman, has the illness.
"I come back to Scotland quite a bit," continued David, whose great-grandfather started Yarrow Shipbuilders. "It remains a big part of my life.
"I was involved in the 50th anniversary of the Lisbon Lions, Celtic's European Cup-winning team, and went out to Lisbon with the remaining players."
One of David's images of the African lions, Cesar, was dedicated to Billy McNeill and the rest of the 1967 squad. David, who started his career as a sports photographer, is in no doubt the environs and mindset of being Scottish has helped him in his career.
"We punch above our weight when it comes to productivity and creativity," added David, whose latest book Americas, Africa, Antarctica, Arctic, Asia, Europe has just been released.
"We have an inferiority complex, which is good because you are always trying to prove yourself. We are gritty and determined and creative.
"I spent a lot of time in my early days on the touchlines of Ibrox and Parkhead and smaller grounds, like Greenock Morton. Doing those evening matches in dreadful, rainy November nights did me a lot of good.
"The floodlights weren't as good as they are now and if you can photograph in those conditions, you can do it anywhere."
David says photography has gone from "something strange people did" to the epicentre of art, thanks to social media platforms like Instagram.
But he feels there are too many pictures around and limits the amount he puts out.
He says his signature monochrome style removes distractions. He said: "It's interpretive and it's not what we see in real life.
"Not having it in colour gives a timelessness to it and lets the viewer focus on what we want them to focus on."
Tickets for the event on October 31 from kylie@klevents.co.uk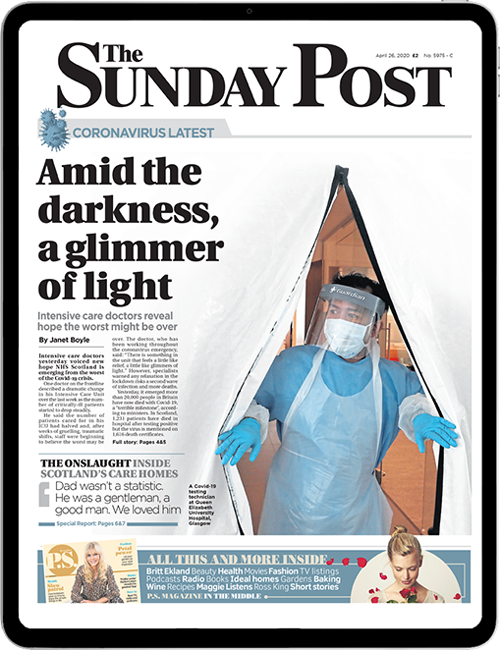 Enjoy the convenience of having The Sunday Post delivered as a digital ePaper straight to your smartphone, tablet or computer.
Subscribe for only £5.49 a month and enjoy all the benefits of the printed paper as a digital replica.
Subscribe