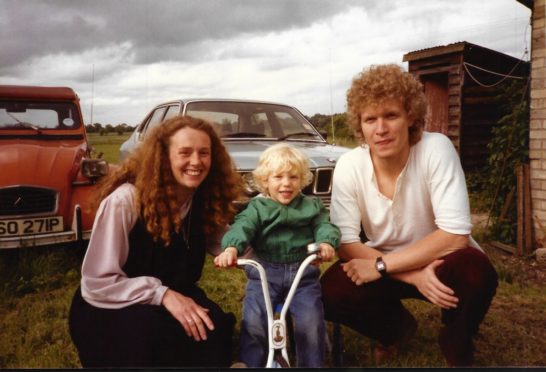 A decade on, it's the phone call Iain Gordon can't get out of his head. The one that took him to the police station where he was told his son, Callan, had taken his life.
The years since his son's death at 28 have taken their toll on Iain's mental health, too, with depression and the blackest thoughts but just as Callan found escape from his turmoil in his stories and poems Iain has found solace in a writing award set up in his memory.
As Scottish Book Trust entries open for this year's Callan Gordon Award, he wants to see another young talent helped on a path denied to his son 10 years ago.
And, as Mental Health Awareness Week starts, Iain says talking about problems before they reach crisis point is more important than ever.
"Callan was always a very independent boy," said Iain, 62, who has two other children with ex-wife Jax, Keely, 36, and Niall, 31. "It was always difficult to get hugs from him. Even as a baby, you had to catch him in the morning before he fully woke up.
"He was very intelligent and went up a year at school because he was so far ahead. But then he got bad acne, which really troubled and changed him. Over time, he became increasingly isolated and introverted and it was as if he was angry at the world."
Iain, who had moved to work in Australia, returned to Scotland in the months before Callan's death in 2011 as he was so concerned about his son's desperate state of mind. And the family tried to get him admitted to an institution as they feared for his life.
But late on September 10 that year, with his phone still by his bedside from trying to seek help, Iain got the call from the police.
"It's the call no parent wants to get, and I can still recall every moment of that night," said Iain, who has subsequently returned to Australia to work as a consultant. "Jax and Niall were at the police station already and told me Callan was longer with us. Niall says he has never heard a sound like what came out of me when I was told.
"The last image we have of him is from the CCTV at the Aberdeen car park where he took his own life. We all asked ourselves if there was something we could have done differently that night or the days before. But I think Callan would have taken his life at some stage because of the hurt going on in his head."
The whole family was shattered by the loss and Iain suffered from severe depression and anxiety. He has received inpatient treatment in psychiatric units in both Scotland and Australia.
"Even after 10 years, it still hurts terribly," said Iain. "It's like someone has carved a hole out of you and you have to live with that hole, you can't hide it.
"I think about it almost daily. I wish that he was with us but I also respect the choice he made to end his suffering. By living each day that he did while in so much pain, he was demonstrating his love for others.
"We need to still do much more and talk about mental health, especially with young men."
Callan, who graduated with a degree in psychology at Liverpool University, worked as a dustman and postman, specifically choosing jobs where he could be finished by lunchtime to focus on his passion for writing.
Iain set up the Callan Gordon Award, which runs every two years, in 2013. It is open to young writers aged between 18 and 35 and is part of the Scottish Book Trust's New Writers Awards.
"Writing was what drove him and gave him an escape," said Iain. "One of the reasons for supporting the award in his name is that Callan never had the chance to be seen for his talent and I want others to have that opportunity.
"It gives me the shivers to see there are people who are now able to shine in the world with the talent they have."
Award details at scottishbooktrust.com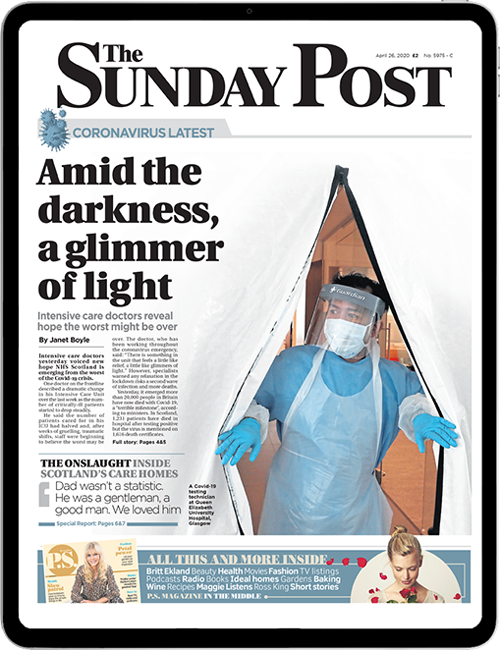 Enjoy the convenience of having The Sunday Post delivered as a digital ePaper straight to your smartphone, tablet or computer.
Subscribe for only £5.49 a month and enjoy all the benefits of the printed paper as a digital replica.
Subscribe