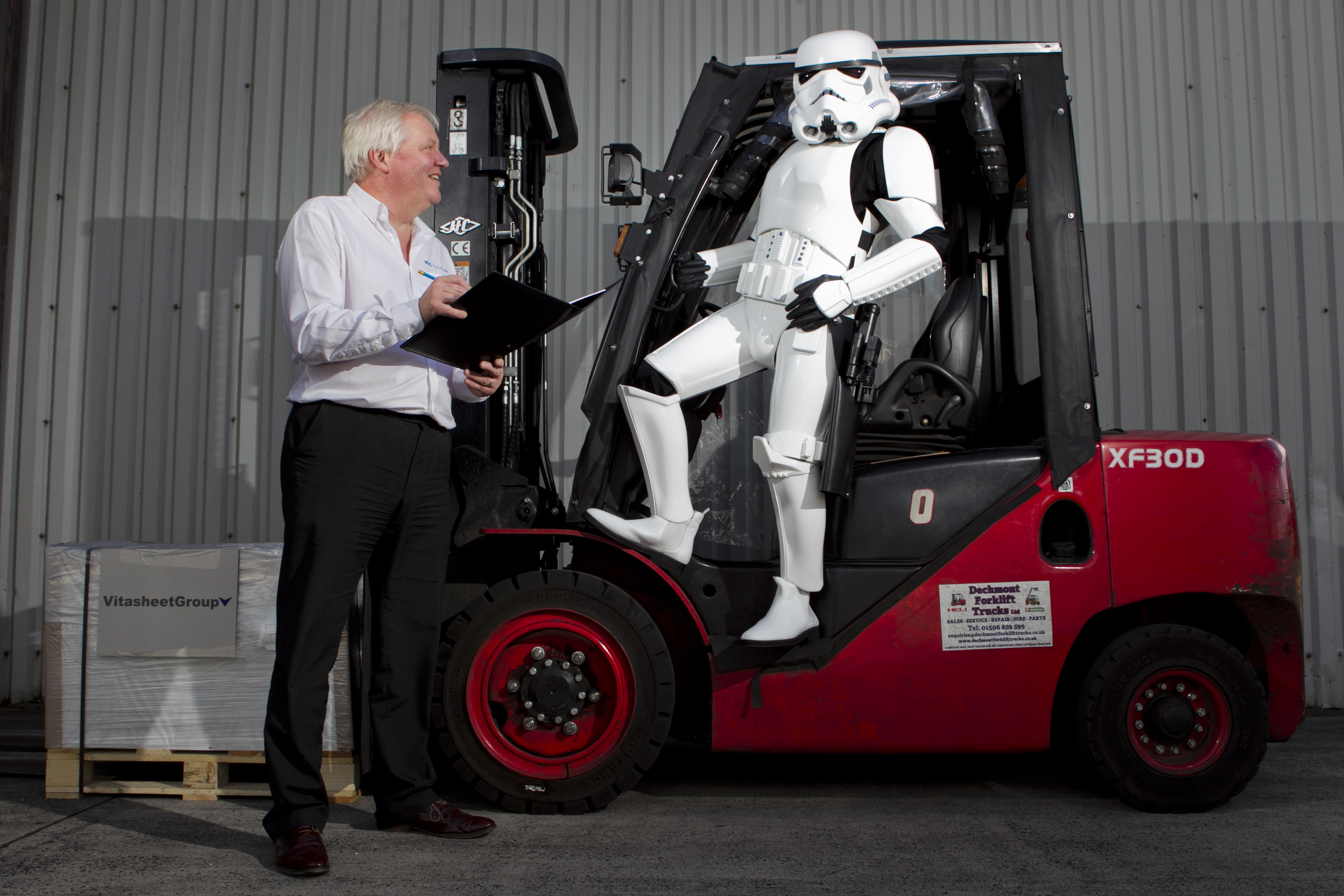 MOST days, Tom Harkins runs a company producing plastic for everyday items which, while essential, aren't likely to send people into a frenzy.
However, while the company's main business revolves around non-slip shower trays and panels for vehicles, they also have a connection to items that are out of this world.
That's because the firm has supplied plastic used to make the armour for the Imperial Stormtroopers in Star Wars.
White plastic sheets produced by Edinburgh firm VSG Royalite were sold to Andrew Ainsworth who made the original Stormtrooper helmets for Star Wars.
He used the product to create a few thousand replica outfits, ensuring there's enough costumes clad in Scottish plastic out there to form a sizeable intergalactic battalion.
The company's link to the iconic outfits emerged as part of the firm's events to celebrate its 60th anniversary.
Tom, 58, said: "We've been hosting a series of family days where employees have brought their families on site to show them what we do.
"The star attraction has undoubtedly been an actual Star Wars Stormtrooper, which is on permanent guard duty in our board room."
Tom, from Livingston, said the firm has been inundated with people keen to try it on.
He said: "Most of the kids and adults have had a shot."
And despite not owning one of the outfits, which can cost up to £1680, he said he's a fan of the films and took his four kids to see the prequels when they were younger.
Twickenham-based prop designer Andrew Ainsworth won a copyright battle with director George Lucas in 2011 over his right to sell replicas.
And Andrew said he has plenty of "notable clients" among his customers, meaning there could be a few celebs who own Stormtroopers made from Scottish plastic.
VSG Royalite has been based in the Newbridge area of the Capital since 1966.
The bulk of the products it makes are more industrial in nature such as internal and external bus fittings, wall protectors, side panels on agricultural vehicles, musical instrument casing and road signage and fittings.
It also produces parts for life-saving MRI scanners and provided some of the materials when Concorde was being refurbished.
Tom said: "Everyone will come across a number of our products on a daily basis.
"Most cars will include materials that were produced here while other household items such as kitchen fixtures and computer housings all contain materials from here."
And the Star Wars connection isn't the only link the firm has to the silver screen.
It also produced shields used in blockbuster Alexander.
Tom added: "Whether it's having a shower in the morning, driving to work, staying in a hotel, or going for a hospital appointment, you will see various examples of our products and that's something everyone here is rightly very proud of."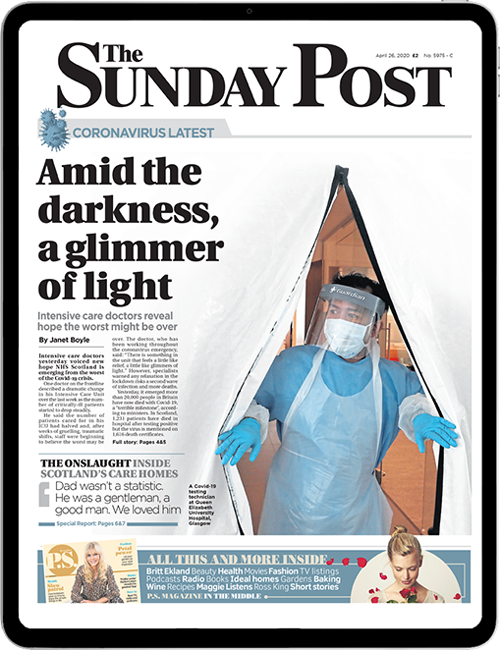 Enjoy the convenience of having The Sunday Post delivered as a digital ePaper straight to your smartphone, tablet or computer.
Subscribe for only £5.49 a month and enjoy all the benefits of the printed paper as a digital replica.
Subscribe