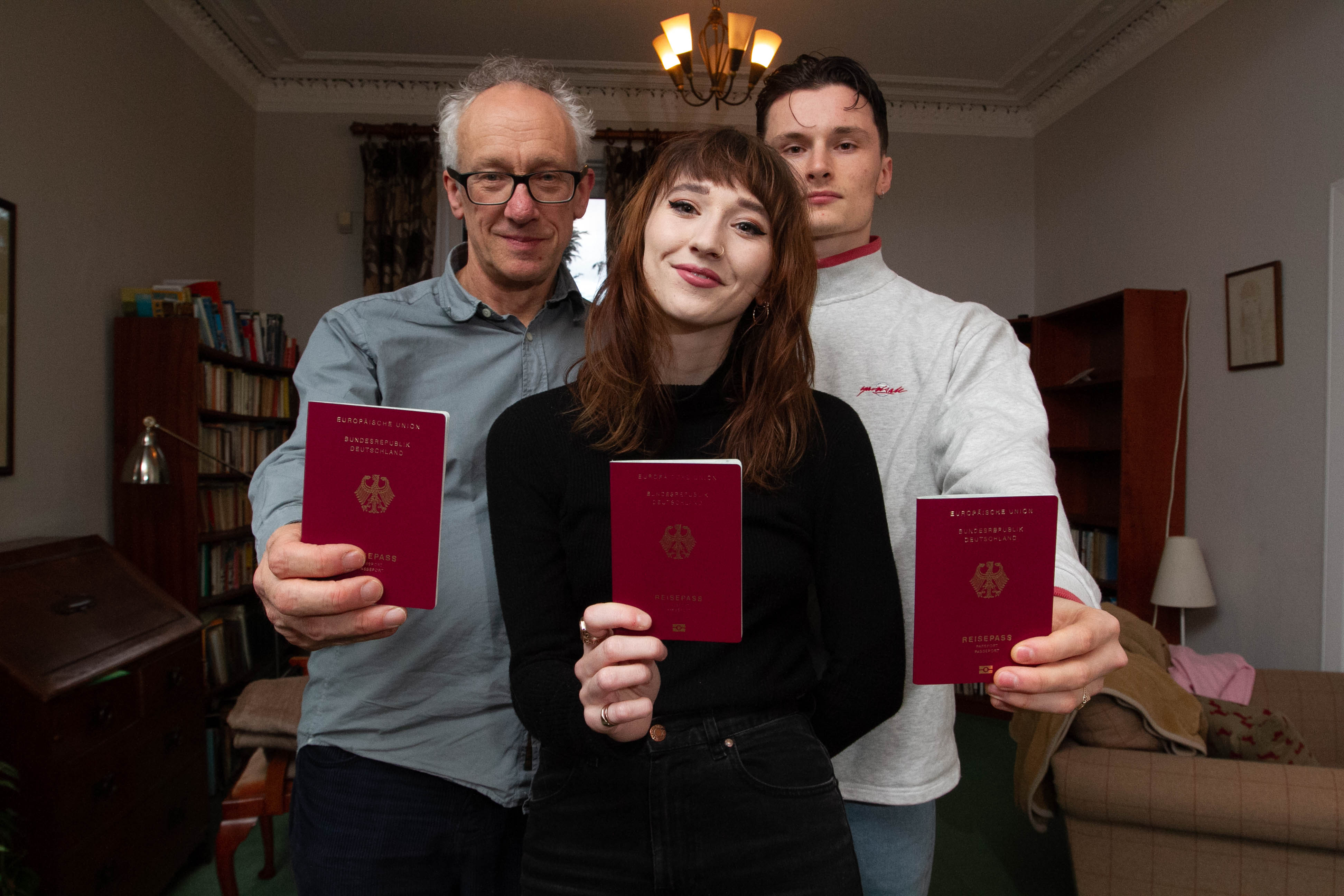 THE family of a man who fled the Nazis have told how they have become German citizens again – in order to remain in the European Union.
Bob Leiser's father George was sent to Britain in 1934 – the year after Adolf Hitler came to power – as the Nazi's stepped up their attacks on Germany's Jews.
George's brother and sister followed and his parents finally managed to leave in the summer of 1938.
Now, 84 years later, the Leiser family are German once again as Britain lurches towards Brexit.
Bob, 60, from Mansewood, Glasgow, said: "When my father and his family fled Nazi persecution they would never have dreamt the family would be joining the queue to become Germans again."
"It's purely spiritual but with Brexit happening, we all applied for German citizenship.
"I voted to remain in the EU because I know the value of unity in Europe,
"My father would be devastated with Brexit if he was still alive today. Have we learned nothing from history?"
Bob, his daughter Ruth and son Jacob all went through the lengthy application process to become German citizens, and have now received their German passports.
They continue to be British citizens as well and have no plans to leave this country.
Bob told how his father was able to come to Britain because they family had a relative living near London who sponsored his application.
"He only got into Britain, at the age of 14, because he had a cousin who could support him.
"My grandfather, Georg, said at the time he thought it would be good for him to be educated here but in reality the family were being persecuted because they were Jewish.
"My father never spoke much about what he had to endure, until he was older.
"It was then I learned how terrible life became for Jews in Germany.
"He revealed that his teacher had humiliated him at school for being Jewish.
"Classmates were encouraged to join the Hitler Youth Movement and hate Jews."
George's sister Hanne and brother Ernest, followed two or three years later.
His parents, Georg and Pauline, only managed to leave Germany in the summer of 1938, just months before Kristallnacht, when paramilitary mobs murdered scores of Jews.
Homes and shops were smashed and arrests and transportations to concentration camps began in ernest.
Bob's grandfather Georg was a doctor in Berlin and had been decorated for his service in the German army in the First World War.
Their family holiday home had been smashed up by Nazi neighbours and a friend warned them not to return.
During the war, George was sent to internment in Australia, like many other German immigrants.
Bob said: "He volunteered to join the Pioneer Corps, fearing that if he was captured in the battlefield in Europe he would be shot on the spot when the Germans found out he was Jewish and German."
The family later came to Scotland where George got a job with an industrial company in Dunfermline.
"They opened a factory in Fife and dad managed it," said Bob
Bob's grandmother was not Jewish and with the religion following the maternal line, the family are not officially Jewish.
But German law says that anyone who lost their citizenship between 1933 and 1945 on racial, religious, or political grounds can have it restored, as can their descendants.
The Leisers got their German citizenship restored after finding family documents going back to Bob's great-grandparents.
The Leisers are just one family to apply to restore their German citizenship, but thousands more have done the same since Brexit.
Before the Brexit vote, about 28 people a year applied to become German again.
But since the vote, 3,481 Brits have applied to become German citizens.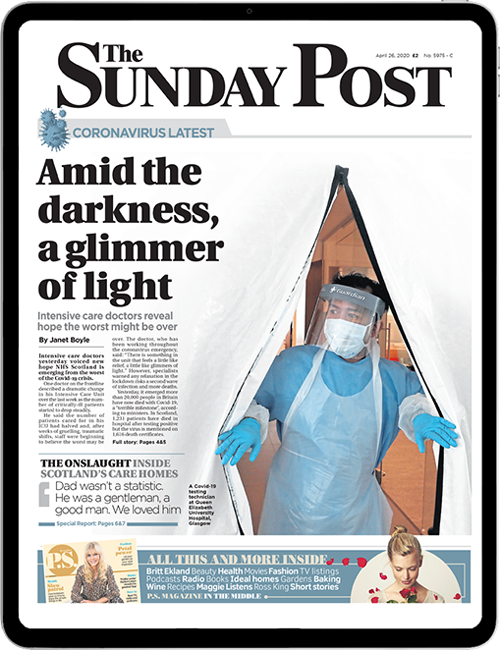 Enjoy the convenience of having The Sunday Post delivered as a digital ePaper straight to your smartphone, tablet or computer.
Subscribe for only £5.49 a month and enjoy all the benefits of the printed paper as a digital replica.
Subscribe