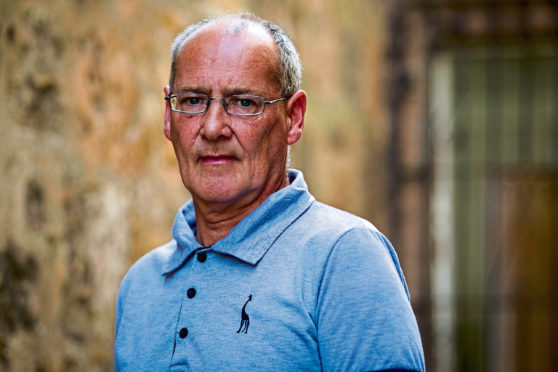 The man wrongly convicted of the Ice Cream War murders has revealed how he won his life-or-death battle with drugs.
In what he says is his last interview before he reclaims the life he was denied when he battled for 20 years to clear his name, Joe Steele reveals how the brutal regime of prison life and being fitted up for the murders of six members of the Doyle family did not break him.
But being parted from his family and baby son, Joseph, to be thrown back in jail after 14 months of freedom awaiting an appeal left Steele spiralling into an abyss that almost cost him his life and everything that mattered to him.
Steele, 57, said: "The brutality of life in Scotland's hardest prisons, even years of solitary as punishment for repeatedly breaking out in protest at the wrongful conviction, wasn't enough to break me.
"Being sent back to prison in 1998 following the failure of my second appeal after more than a year living as a normal family man, was what finally put me over the edge.
"I loved my wife, Dolly, and my two boys so much, being taken from them after tasting what it was like to be a proper family, was the start of the darkest period in my life.
"And I was so ashamed of turning to drugs, I couldn't tell anyone."
Steele and Dolly, 55, had been together since they were teenagers. They pledged to share everything, good and bad.
Despite being taken from her in 1984 when he and Thomas "TC" Campbell were convicted of the Doyle family murders, including the death of an 18-month-old baby, Dolly never wavered in her support for her man and determination to clear his name.
Looking after their firstborn, John Paul, now 39, Dolly still managed to visit Steele in virtually every jail in Scotland, and helped stage the high profile sit-ins and protests to prove his innocence, including supergluing himself to the gates of Buckingham Palace in 1993.
After being freed on his second appeal for more than a year, the couple's second son, Joseph, was still a baby when Steele was sent back to prison, leaving Dolly on her own again.
But when he was finally freed in 2004, in a case that proved for the first time in Scotland that police "fitted up" Steele, instead of being able to celebrate his release, Steele hid a terrible secret.
He said: "Throughout the years I'd battled the system and never gave up hope. But being taken away from my family and new baby finally broke me. To relieve the pain, I did what I'd never done before – I succumbed to drugs.
"I loathed myself for such weakness.
"I couldn't tell Dolly. It would have broken her, too. So I carried the dark secret with me.
"When I walked out into the sunshine and into the arms of the people I loved on the day I was finally cleared in 2004, the relief was on their faces and they were smiling.
"How could I tell them about the dugs and destroy their happiness?"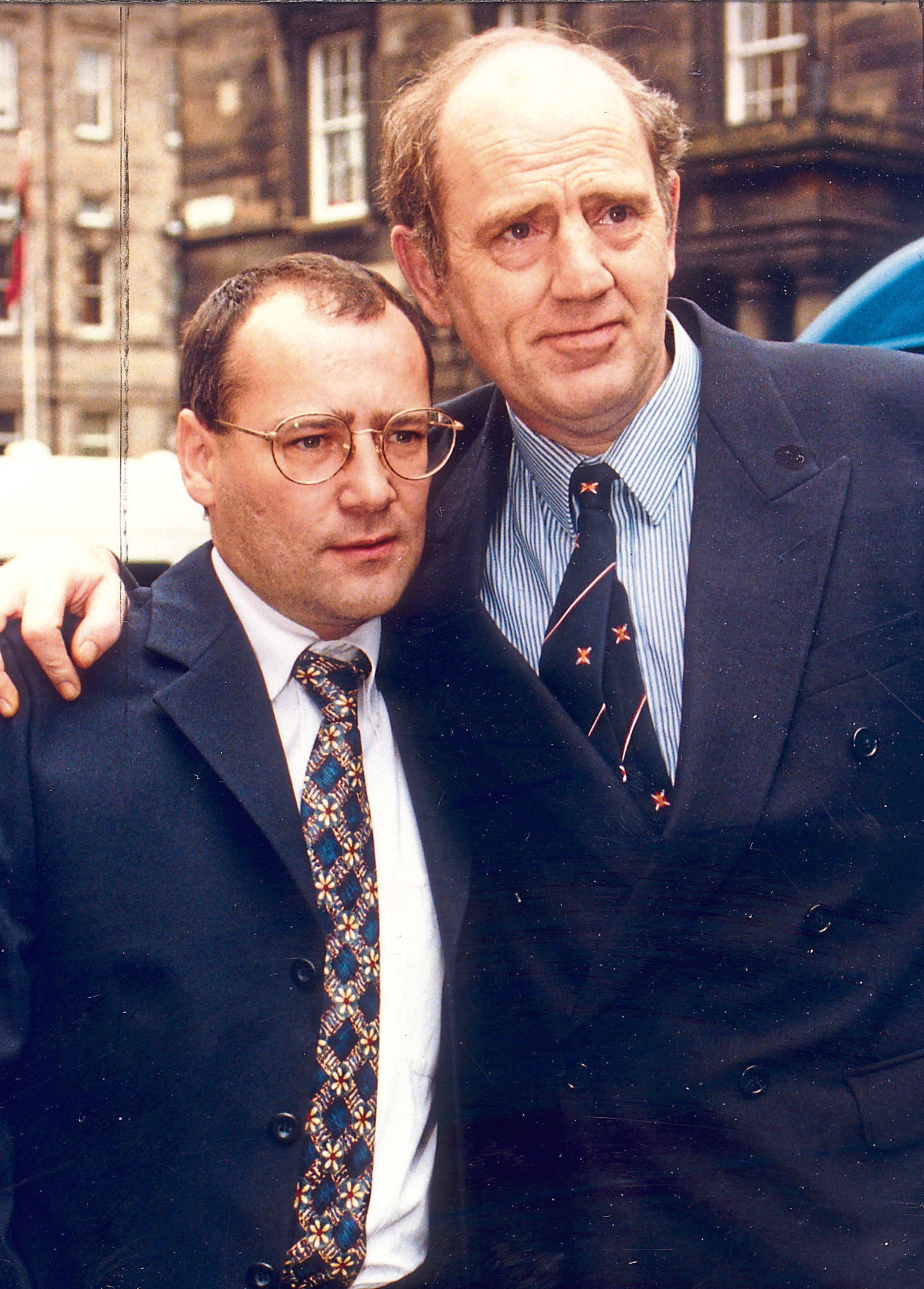 For Steele, who longed to be a 'normal' dad and husband, it was a nightmare.
He said: "I was institutionalised. The system had crushed me. I'd sit on the end of my bed for hours, like I'd done in prison.
"Worst of all, I knew if I didn't find a way to stop taking drugs, I'd die."
He almost did, when he collapsed and had to undergo heart bypass surgery soon after winning his final appeal.
The £750,000 compensation Steele received for wrongful conviction was soon gone. He never wanted it. All he really wanted was to clear his name.
Steele has been free of drugs for almost six years, and with the death of Thomas "TC" Campbell last month, feels it is his chance to break away from the crime that has defined his life.
"It's over now. All the players are dead and gone. The Doyle family will never see proper justice and I don't expect I will over the police who fitted me up," he said.
"I've conquered drugs. Now I need to find the strength to be really free from the Ice Cream Wars for the sake of my family."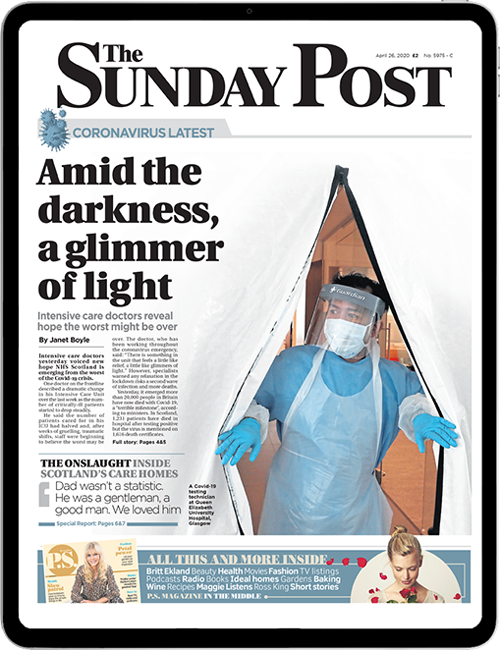 Enjoy the convenience of having The Sunday Post delivered as a digital ePaper straight to your smartphone, tablet or computer.
Subscribe for only £5.49 a month and enjoy all the benefits of the printed paper as a digital replica.
Subscribe