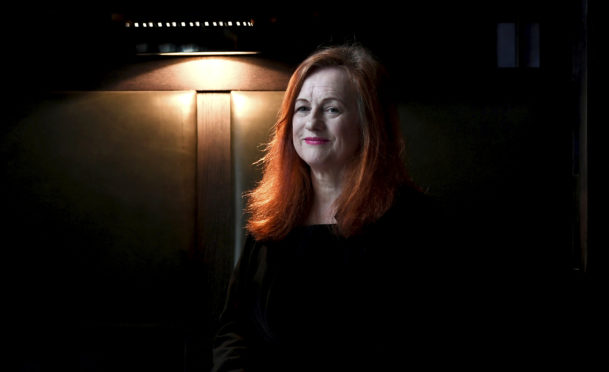 Holyrood will debate the management of an iconic art school accused of diverting funds – raised after a devastating fire – into expansion plans.
MSPs last week decided the issues raised in a series of Sunday Post reports demanded to be raised at the Scottish Parliament.
In addition to concerns ­surrounding the fundraising drive launched by the Glasgow School of Art after a fire in 2014, we revealed a schism in the executive team after the second fire last year, with the institution's director forced out of his job.
Earlier this year the Parliament's culture committee, chaired by Joan McAlpine, criticised the school in a report into the most recent fire at the building designed by Charles Rennie Mackintosh, saying managers did not do enough to protect the building.
Since then, The Sunday Post has revealed how insurance payouts covered the restoration to The Mack after the first fire in 2014 while millions raised from donors was spent purchasing new buildings and renovating parts of the building untouched by fire.
The culture committee will now seek time in the main chamber for all MSPs to debate the revelations.
McAlpine said: "Our report raised serious concerns and, since then, The Sunday Post has revealed other areas of concern that I am sure many MSPs will wish to debate in Parliament.
"There are issues around the ­management of the art school, the decision-making process, the amount of attention paid to making the building fire-safe and whether they sufficiently prioritised the Mackintosh building.
"Our committee did not look at the areas around fundraising and what funds were being used for but, given The Sunday Post's revelations since then, I would imagine a number of MSPs will want to bring that to Parliament's attention."
Politicians have also demanded a public inquiry on the management of the art school, with The Sunday Post revealing director Tom Inns was forced to leave work against his will by the school's then chairwoman Muriel Gray.
Two weeks ago the art school lost another executive after finance director Alastair Milloy resigned.
More than 40 staff have resigned since the second blaze and 30 have been made redundant. Pay-offs to departing staff totalled £210,000.
A spokeswoman for The Glasgow School of Art said: "If there is a debate in the full chamber before the Scottish Fire and Rescue Service report is published it will be an opportunity for speculations and inaccuracies that have been circulating in the media of late to be addressed."
Asked to specify a single ­inaccuracy in Sunday Post reports, she declined to comment.